Best Upstate New York Wedding Venues (Updated 2022)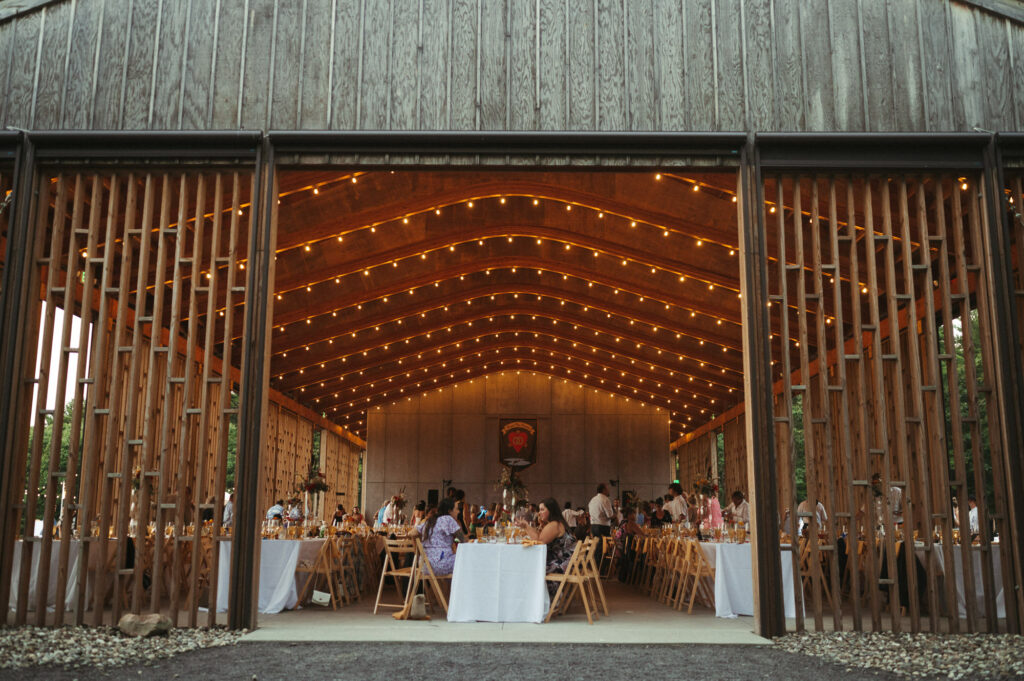 Choosing a wedding venue in Upstate New York is all about finding one that feels like you. Your personal style, the hospitality, and of course the aesthetics. Here's a curated list of venues from a photographer that will look amazing in your photos as well as give you the day you've always envisioned.
M&D Farm (Westerlo, NY)
This classic outdoor barn is ideal for putting together a picturesque farmhouse wedding. It is designed to be a 1940s barn with beautiful nature and gardens that make it a delightful setting for a quaint wedding. The laid-back decor, charming hospitality, and overall quality are hard to beat.
Basilica Hudson (Hudson, NY)
This is a charming 19th-century factory that is spacious, awe-inspiring and has all the elements needed for a modern wedding. This has become a renowned arts and performance venue offering a wide array of wedding-friendly features making it a great setting for your needs.
Gather Greene (Coxsackie, NY)
The open fields and rolling hills make this a splendid wedding venue with a welcoming background. This Bohemian aesthetic is perfect for those wanting a quaint, laid-back experience without compromising on quality.
Windrift Hall (Coxsackie, NY)
This is a traditional manor house offering a beautiful setting for a world-class wedding. It has the perfect balance between the old world and new world elegance making it a breath of fresh air. With ample space, a historic manor, and gorgeous views, this is one of the best Upstate NY wedding venues for you.
Audrey's Farmhouse (Wallkill, NY)
With 5,000+ square feet of space, this gorgeous venue was a commercial flower nursery that has been changed into a fascinating venue. From the sprawling lawn to the spacious indoors, there is something about this delightful venue that makes it a great option for couples.
Old Mill Guesthouse (Wallkill, NY)
This 19th-century farmhouse is renowned for its airy finishing and delightful open-air spaces. Having a gentle breeze settling through the venue during a summer day is always a fun experience at Old Mill Guesthouse. This is a spacious, flowing venue with a cheerful feel.
Blooming Hill Farm (Monroe, NY)
This picturesque wedding venue is perfect for those wanting a more relaxed wedding experience. It has comfortable views, new-age amenities, and works well with all types of themes. This offers a gorgeous setting that will work well with the backdrop of a working NY farm.
Roxbury Barn (Roxbury, NY)
The high-arching trees, greenery, and overall aesthetics will impress instantly at the Roxbury Barn. This is one of the most beautiful backdrops in the state making the Roxbury Barn a jaw-dropping venue. When it comes to the best Upstate NY wedding venues, this offers loads of space, good amenities, and a memorable experience.
Handsome Hollow (Long Eddy, NY)
This 93-acre property is a fascinating sight with its farmhouse layout, rustic design elements, and open spaces. It is perfect for hosting a modern wedding and getting to enjoy the authentic NY experience all in one place.
Lucas Confectionery / little pecks (Troy, NY)
I got married here! This is the perfect venue for a smaller wedding. It's a quaint natural wine bar in downtown Troy with a few sister business attached, such as Donna's Italian restaurant, the Tavern Bar, and Little Pecks coffee shop. For a smaller wedding, this is a hard place to beat. Being right downtown makes it easy for everyone to walk to an after-party location, or back to their hotels.
Foxfire Mountain House (Mount Tremper, NY)
With 10 acres of land, a beautiful inn, and ample greenery, this is a charming wedding venue. It is not only aesthetically pleasing but it also offers a pond, sunbleached wood beds, and a rustic outdoor pavilion making it an all-in-one venue.
Revolution Hall (Troy, NY)
This is a two-tiered Industrial Brewery space with an upscale set of features. It can hold up to 250 guests and offers more amenities than usual as it's situated in Downtown Troy, NY.
Takk House (Troy, NY)
The all-in-one-ness and charm of the Takk House are hard to beat. It offers loads of space across 4 floors, an amazing bar in the basement, gorgeous architectural details throughout that make it perfect for a modern wedding. Perfect for winter or those who don't want to let bad weather impact their day.
Nostrano Vineyards (Milton, NY)
This classic wedding venue offers an airy experience with its traditional accents and an overall beautiful winery aesthetic. The nearby open spaces and greenery also add to the aesthetic of this beautiful wedding venue.
The Sablewood (Schoharie, NY)
Whether it is the lush fields, gorgeous views, or the 1800s barn, there is something about The Sablewood that draws you in. It offers ample space, an aesthetically pleasing backdrop, and all of the amenities you are on the hunt for as a couple.
Hayloft on the Arch (Vernon Center, NY)
This is a 4,500-square-foot loft that offers a unique architectural finish perfect for a laid-back wedding. The wooden touches, open spaces, and modern amenities make it a charming option for those who want a high-grade wedding venue in Upstate New York.
When it comes to the best Upstate NY wedding venues for you, these are the ones that are going to stand out. You will appreciate their look in photos, overall hospitality, and how it all comes together when it is time to party with your people.
Take your time to go through each one to figure out which wedding venue feels right for you two and your day.
Have questions about which venue is right for you? Get in touch!