Maddie & Chris' Cucina Woodstock Wedding
Maddie & Chris' Cucina Woodstock wedding was adorable. These two kind souls kept it simple and focused on what really mattered throughout their day; each other, and their loved ones.
Maddie & Chris were joined by their friends and family through the morning portion of their wedding preparations. When the time came, everyone left so Maddie & Chris could see one another for the first time in the outfits they're to be married in, and enjoy some time together before their ceremony.
The beautiful Airbnb was a perfect backdrop for some of their portraits as the weather was not interested in cooperating. A quick jaunt around downtown Woodstock and then we headed to Cucina to make everything official! After exchanging vows and rings in front of their 12 guests, everyone celebrated with a meal, wine, and time together in Cucina's adorable barn.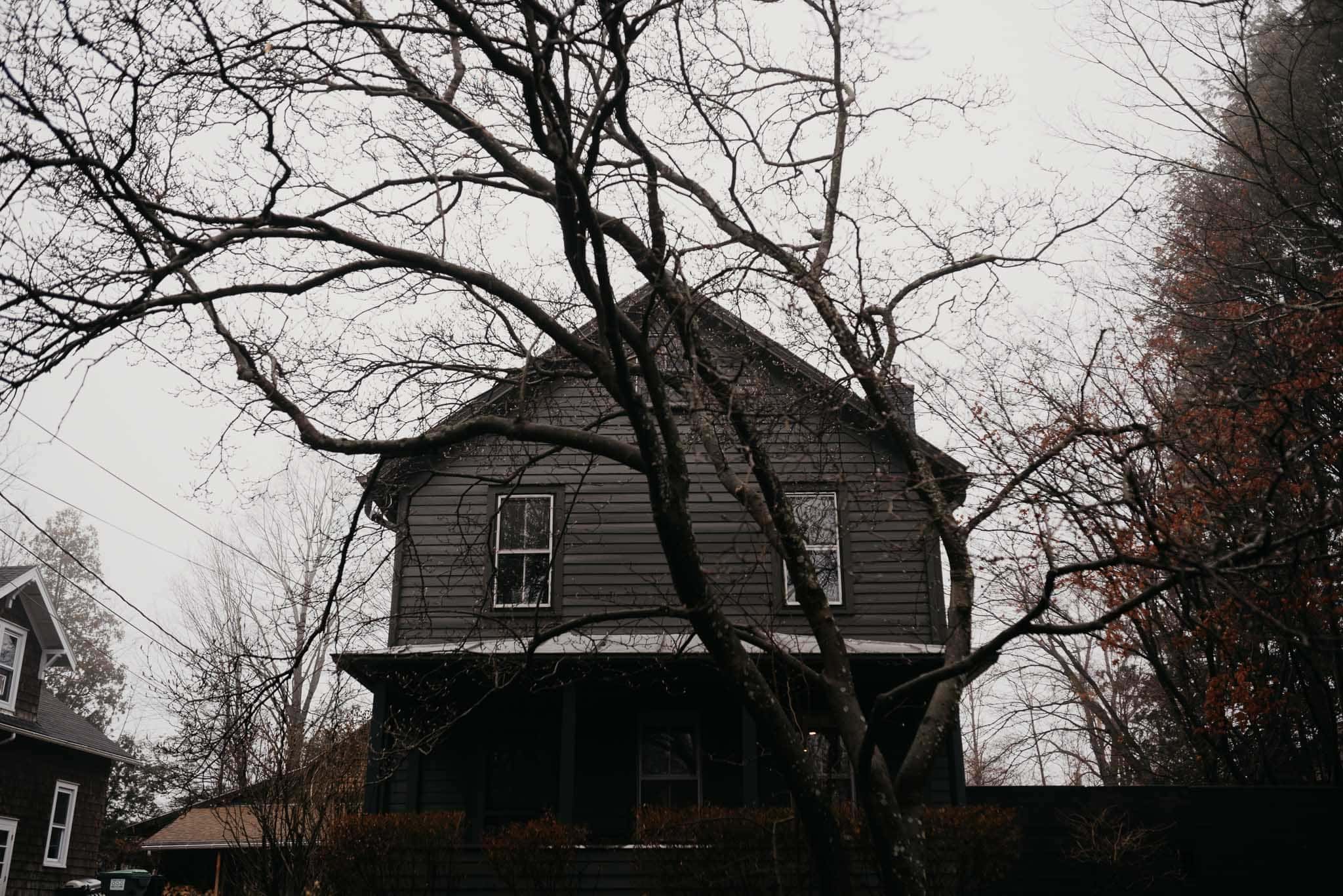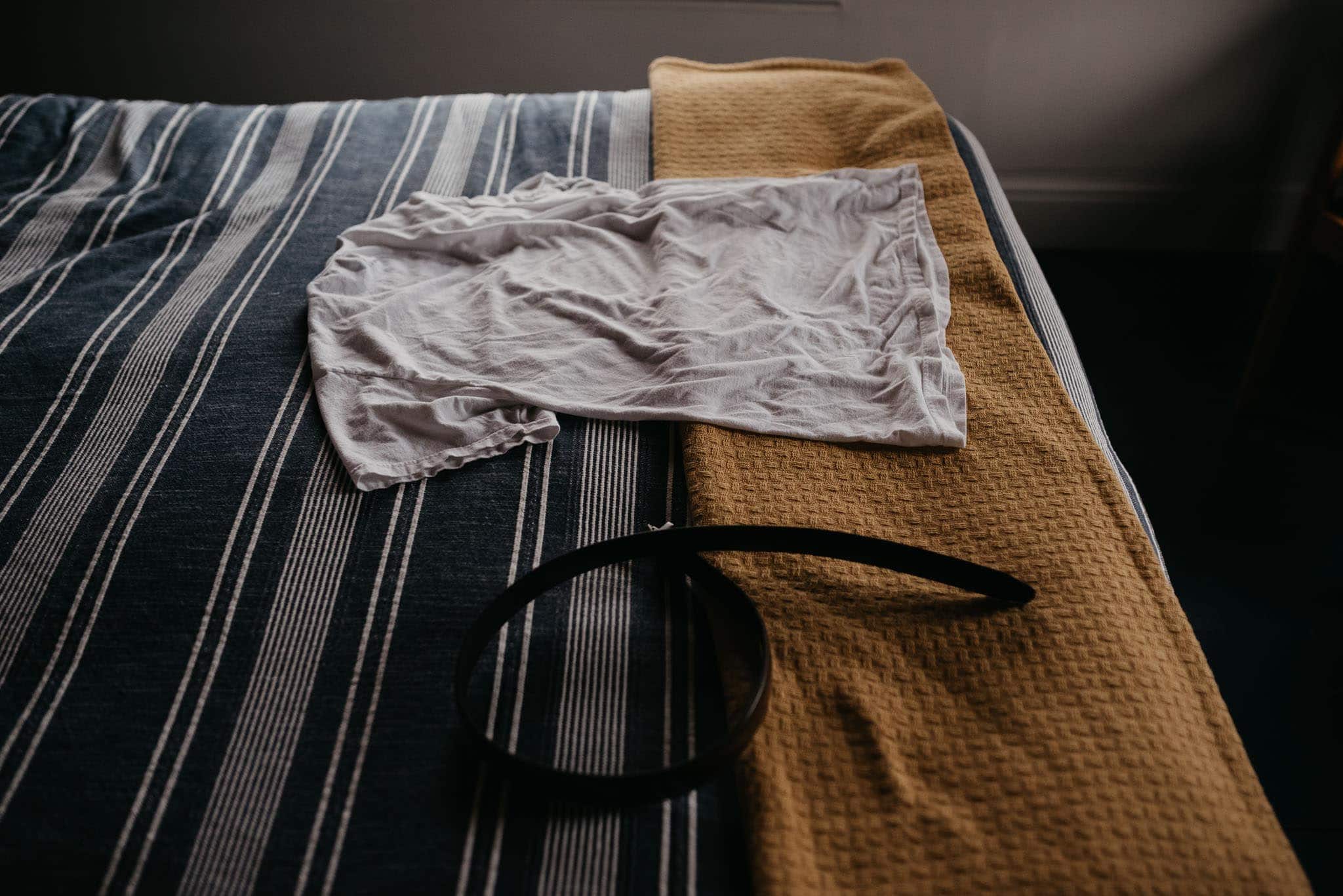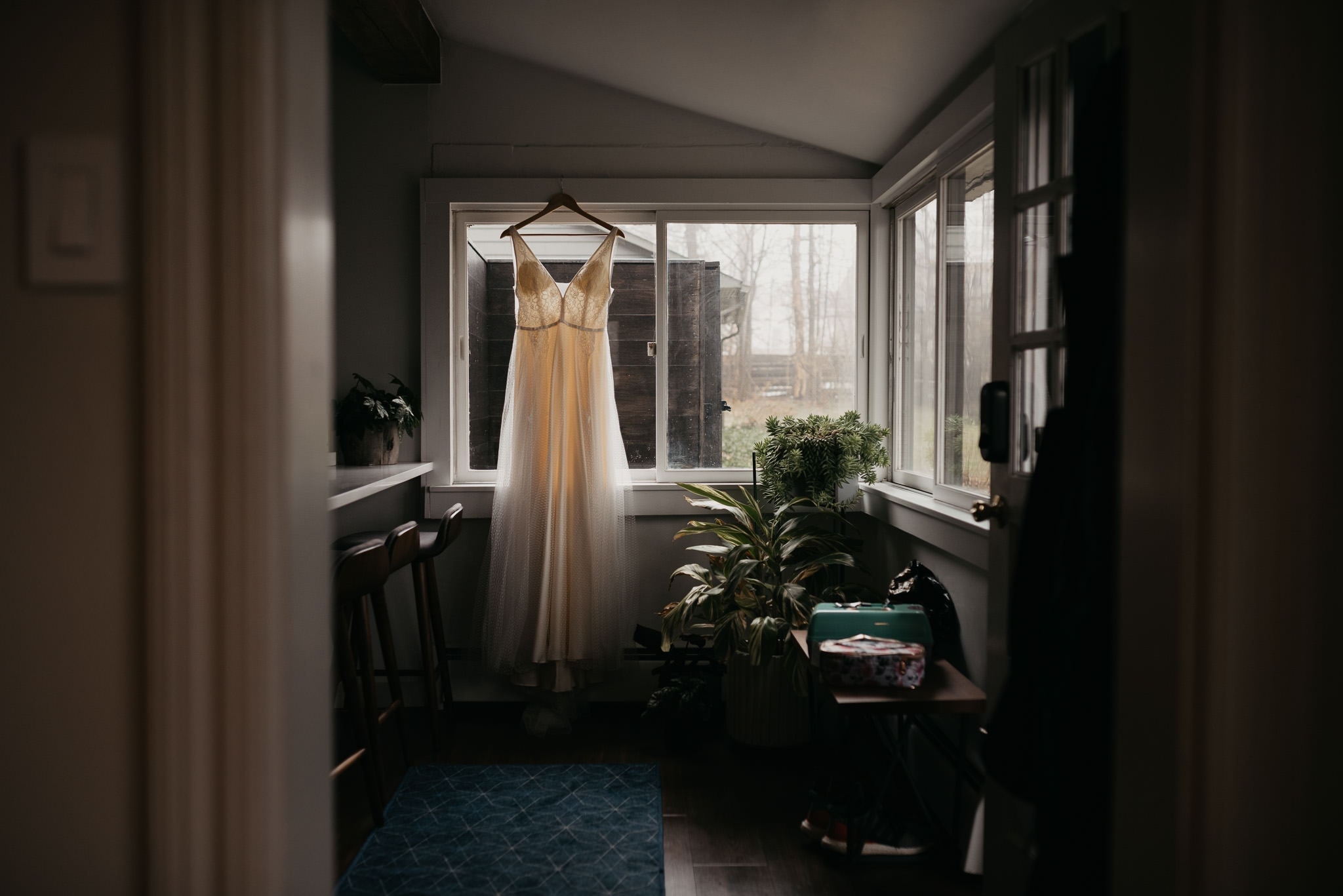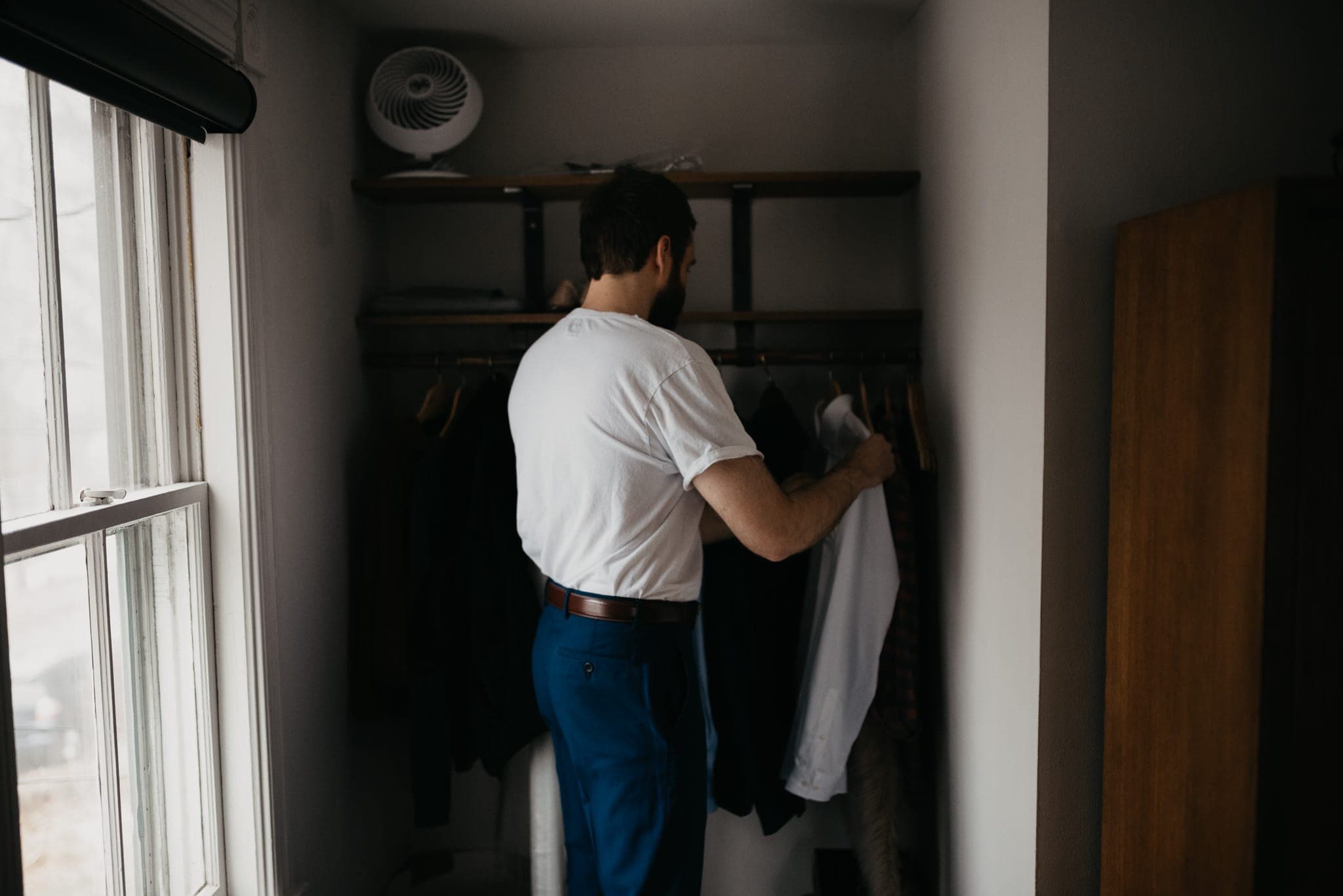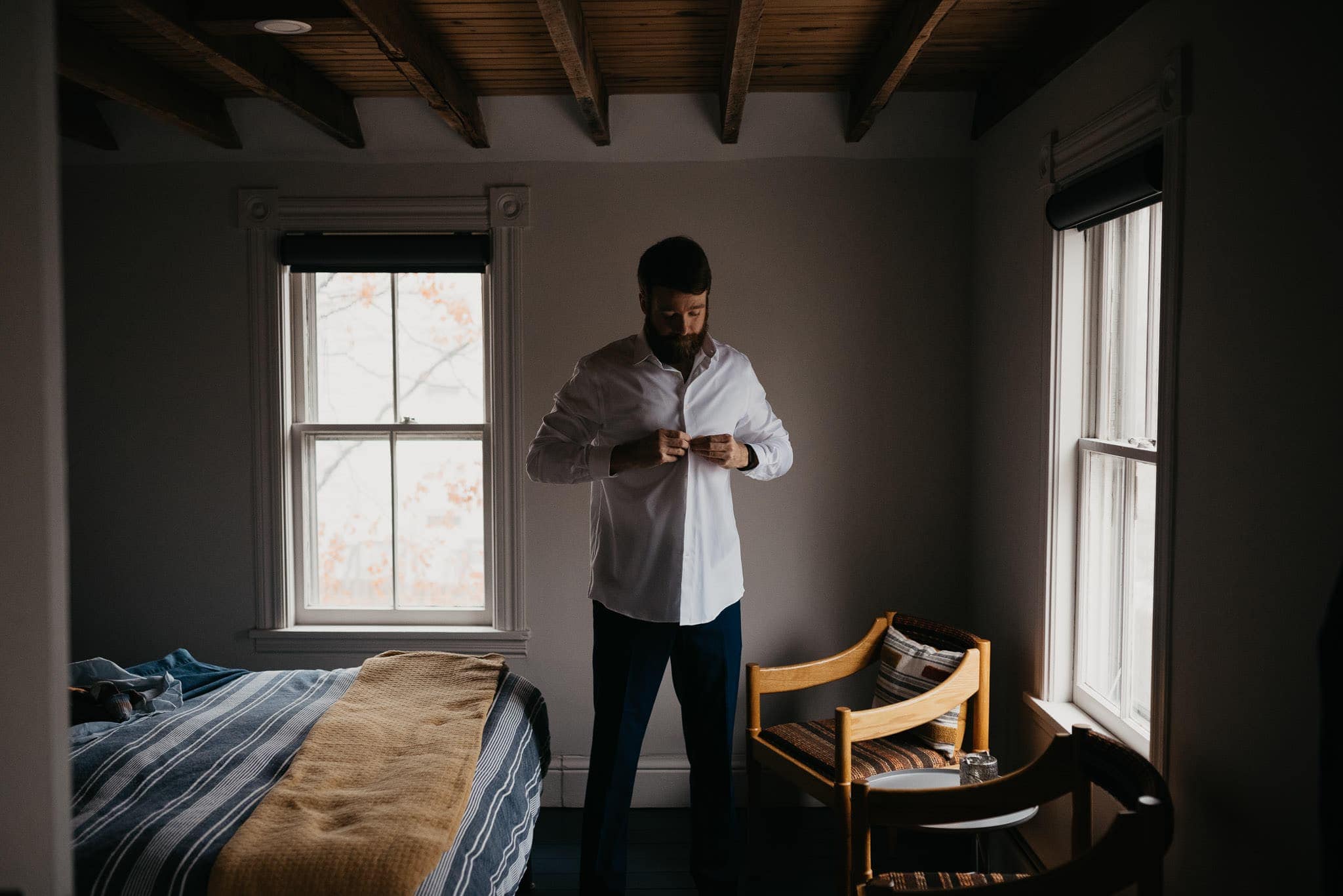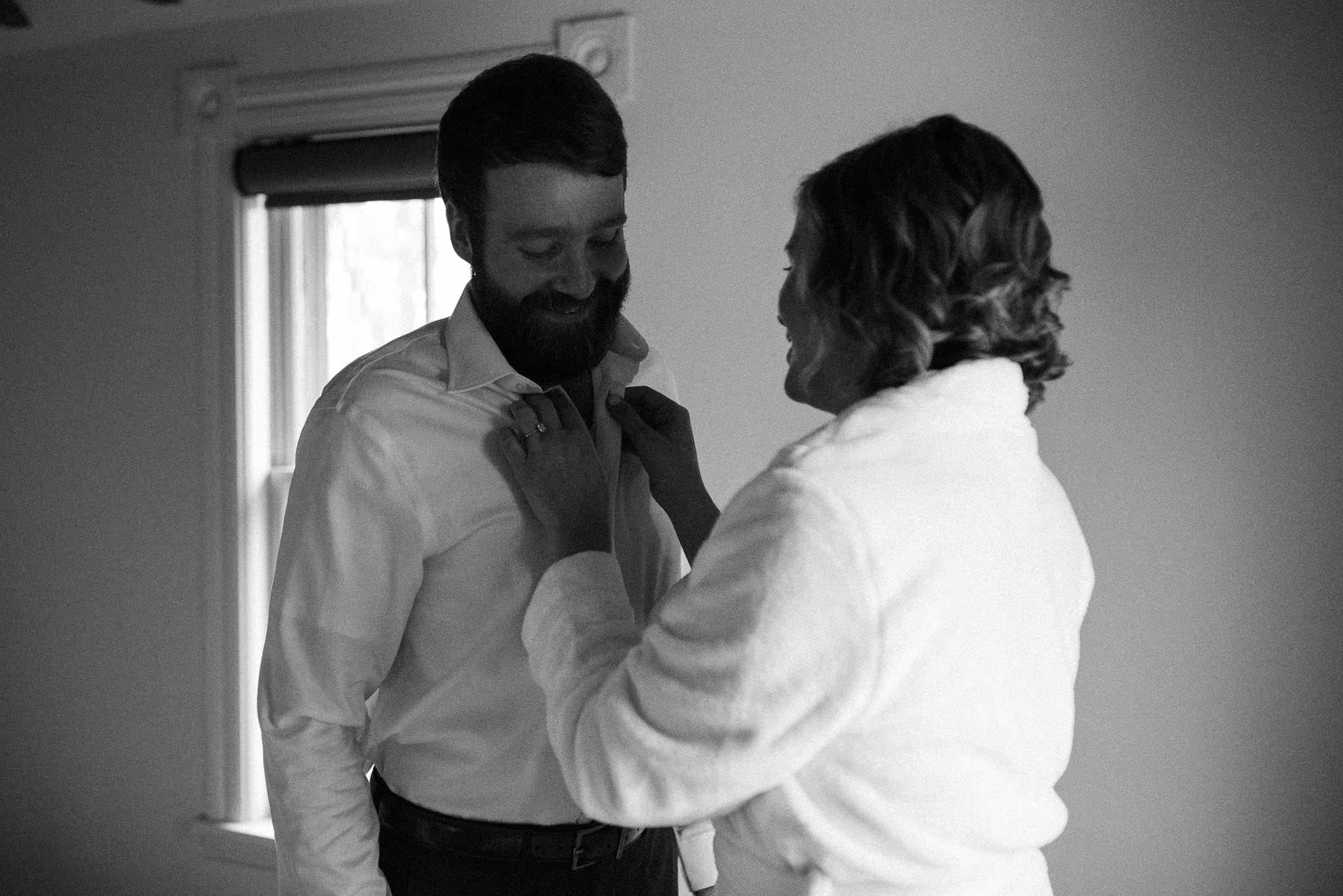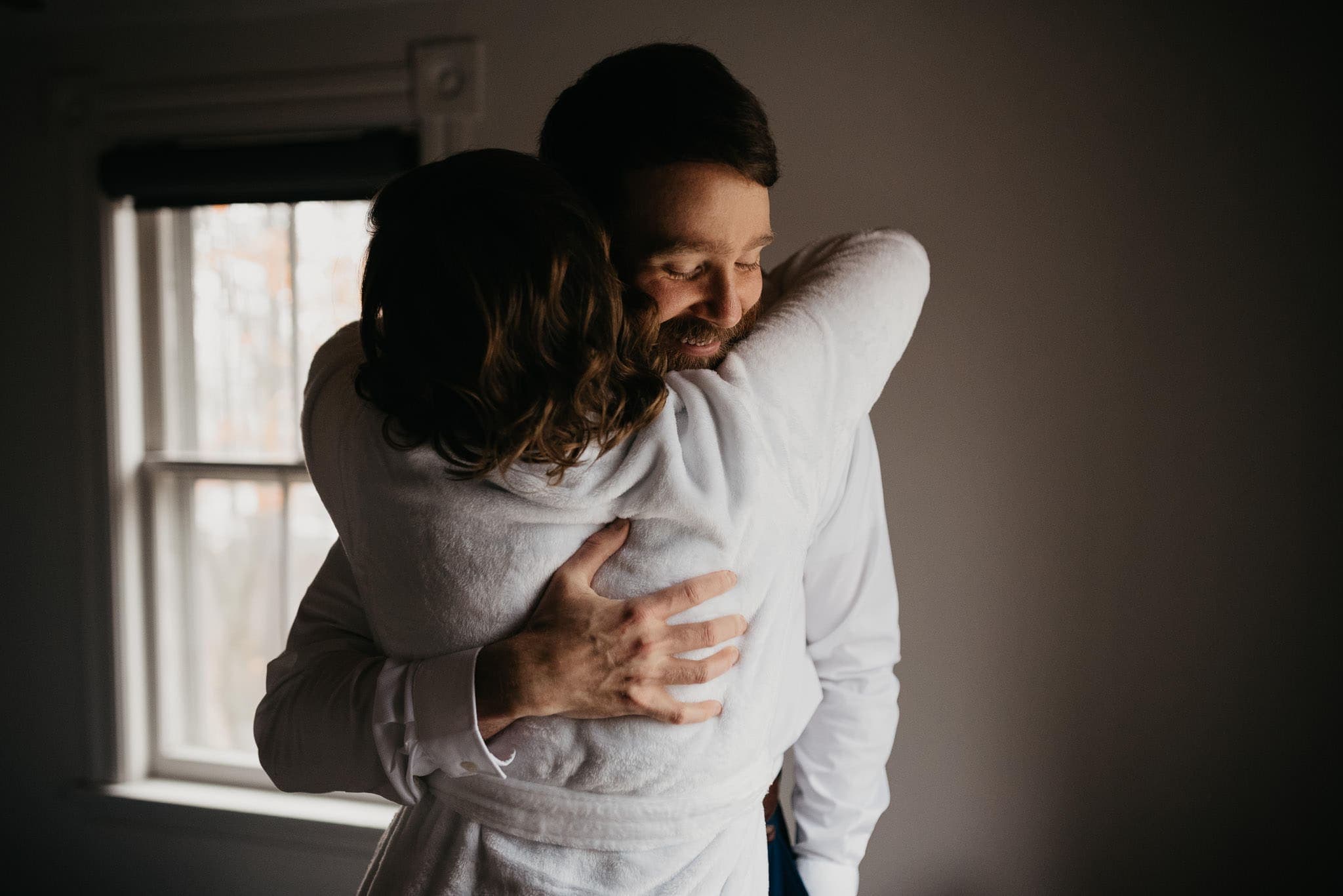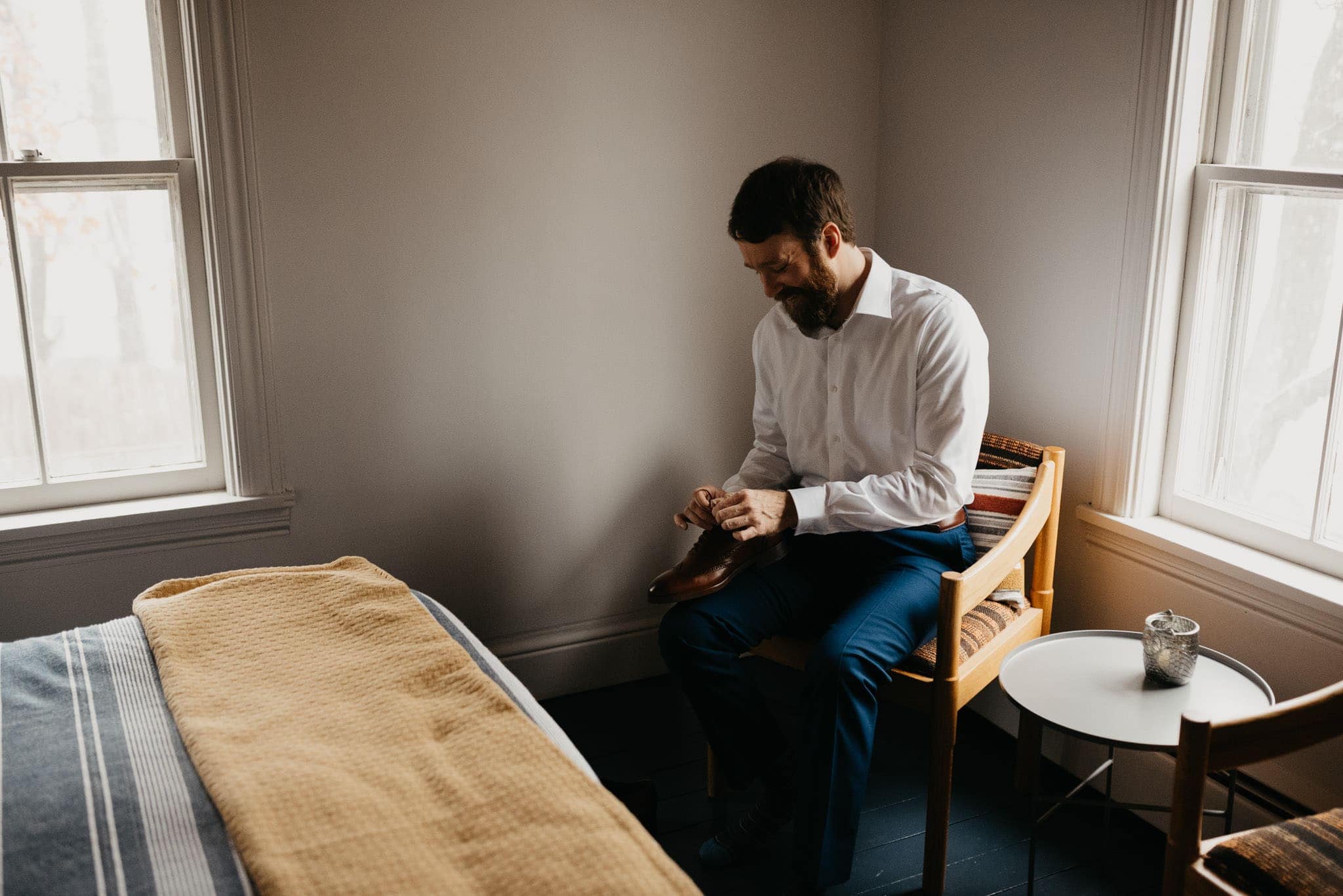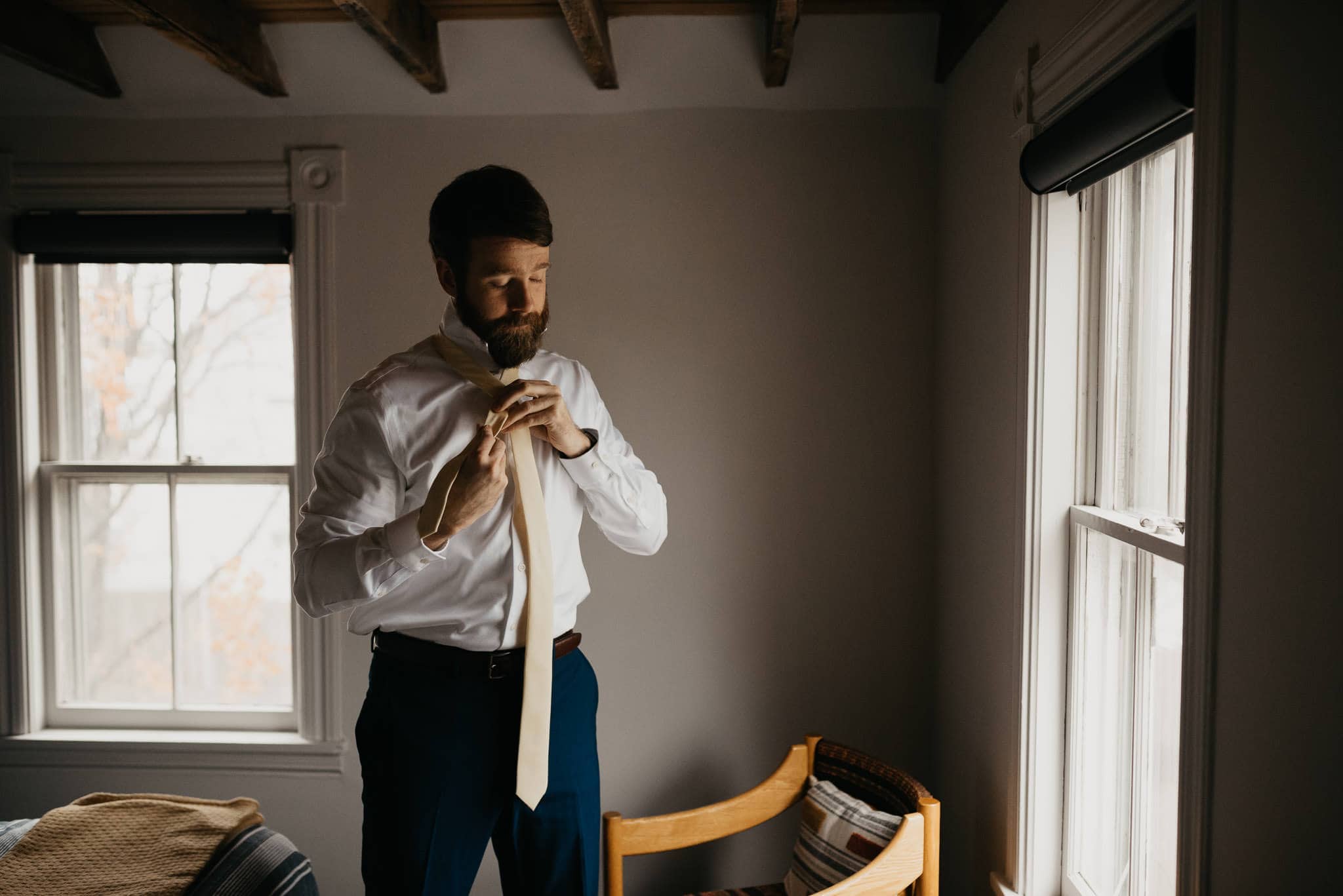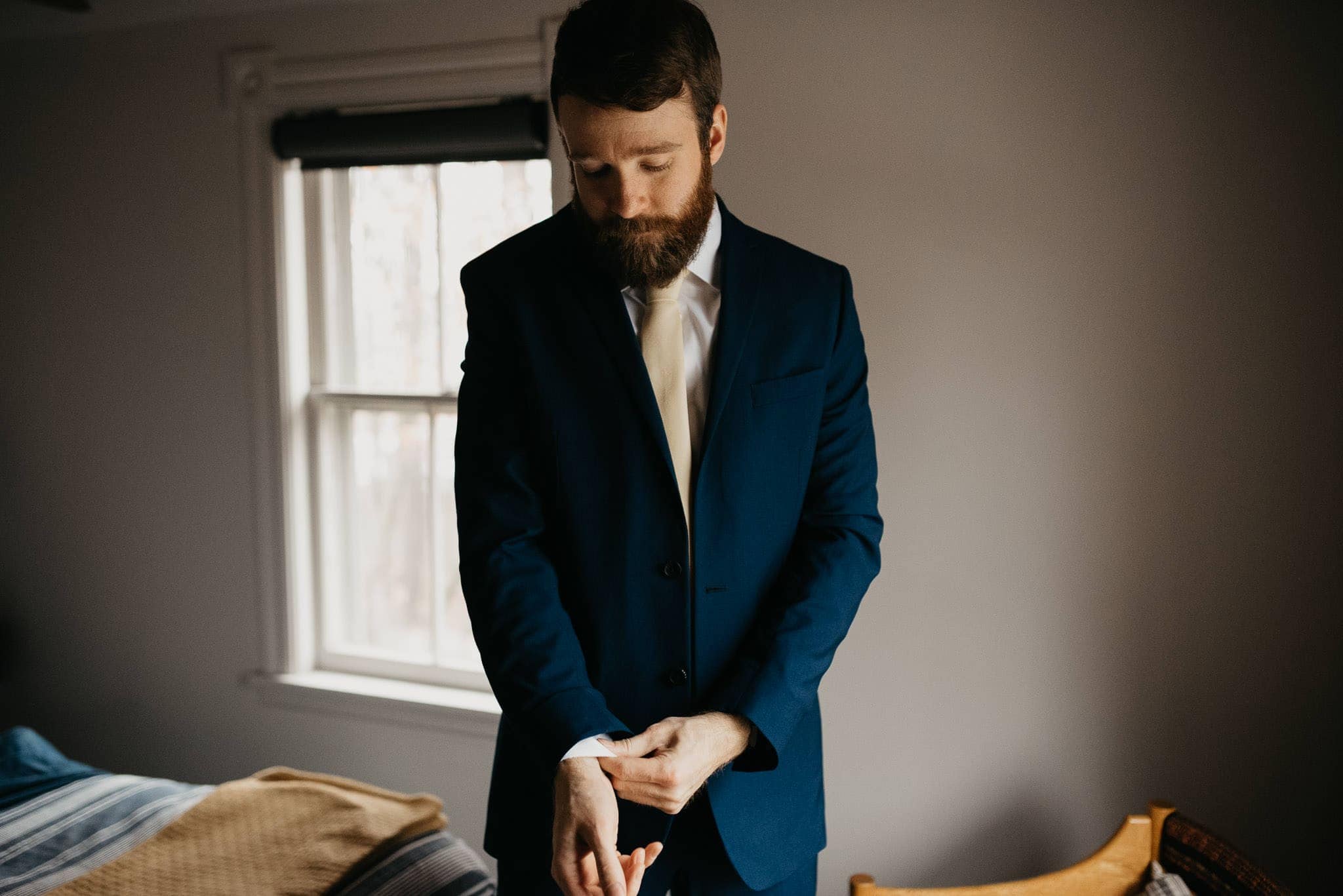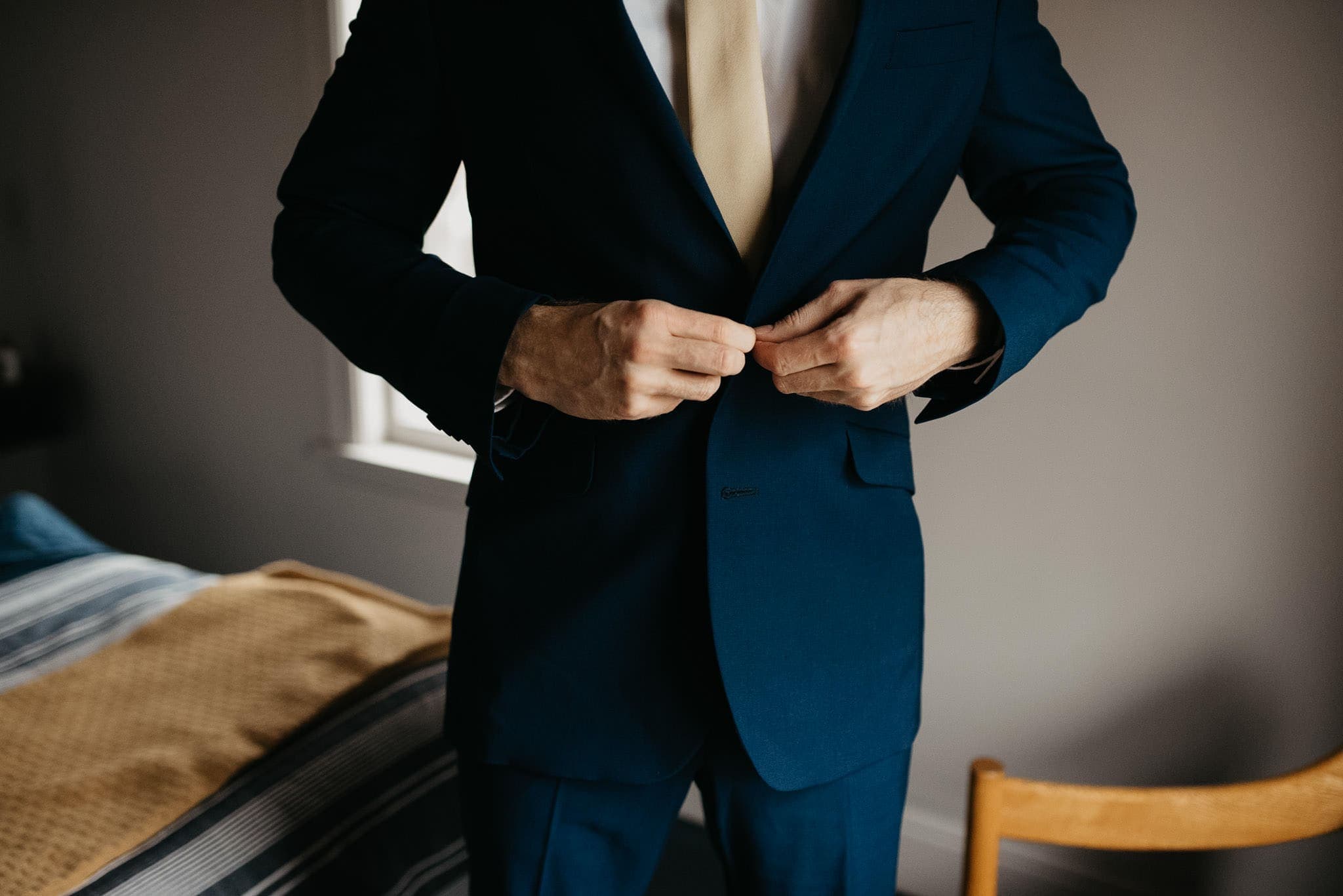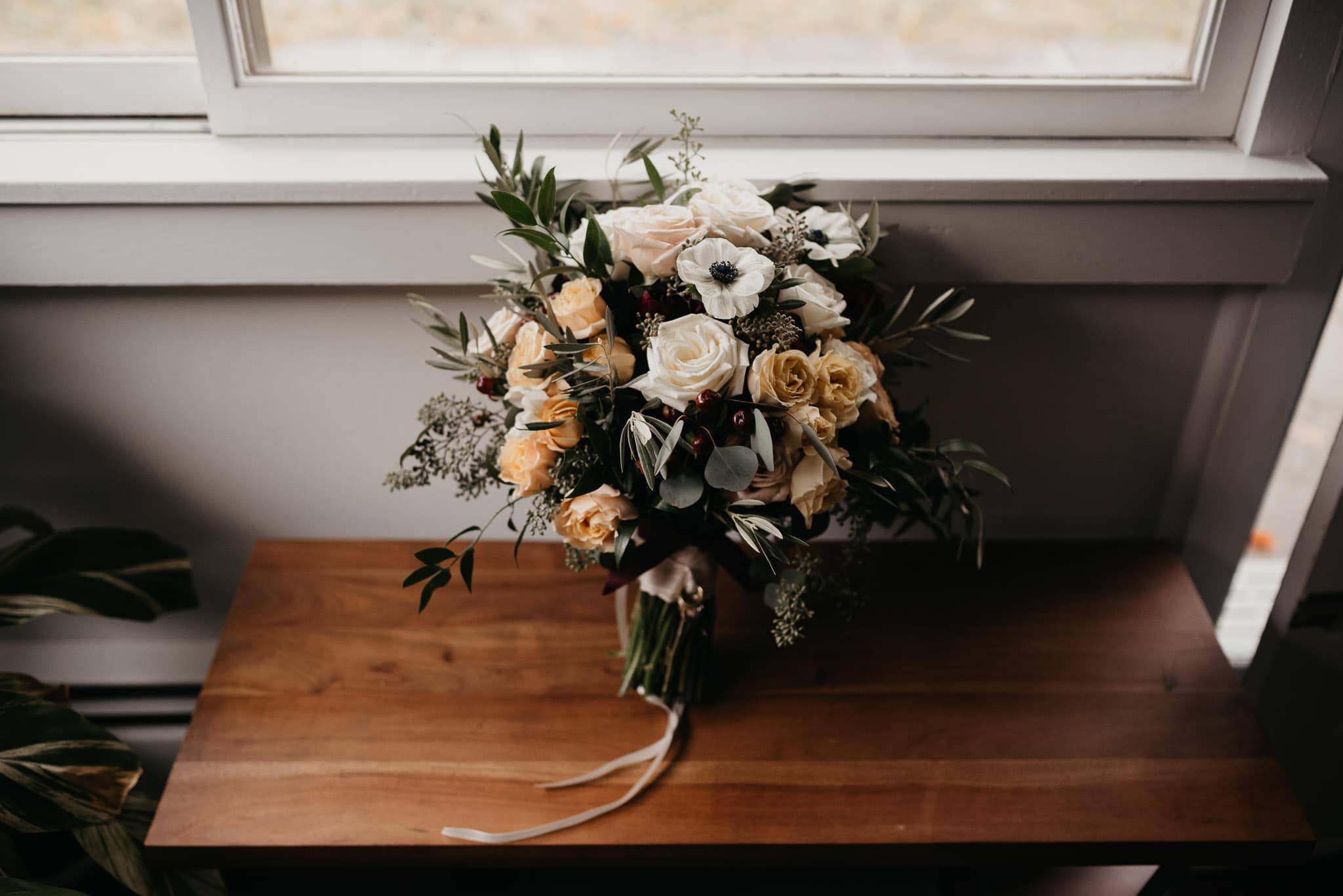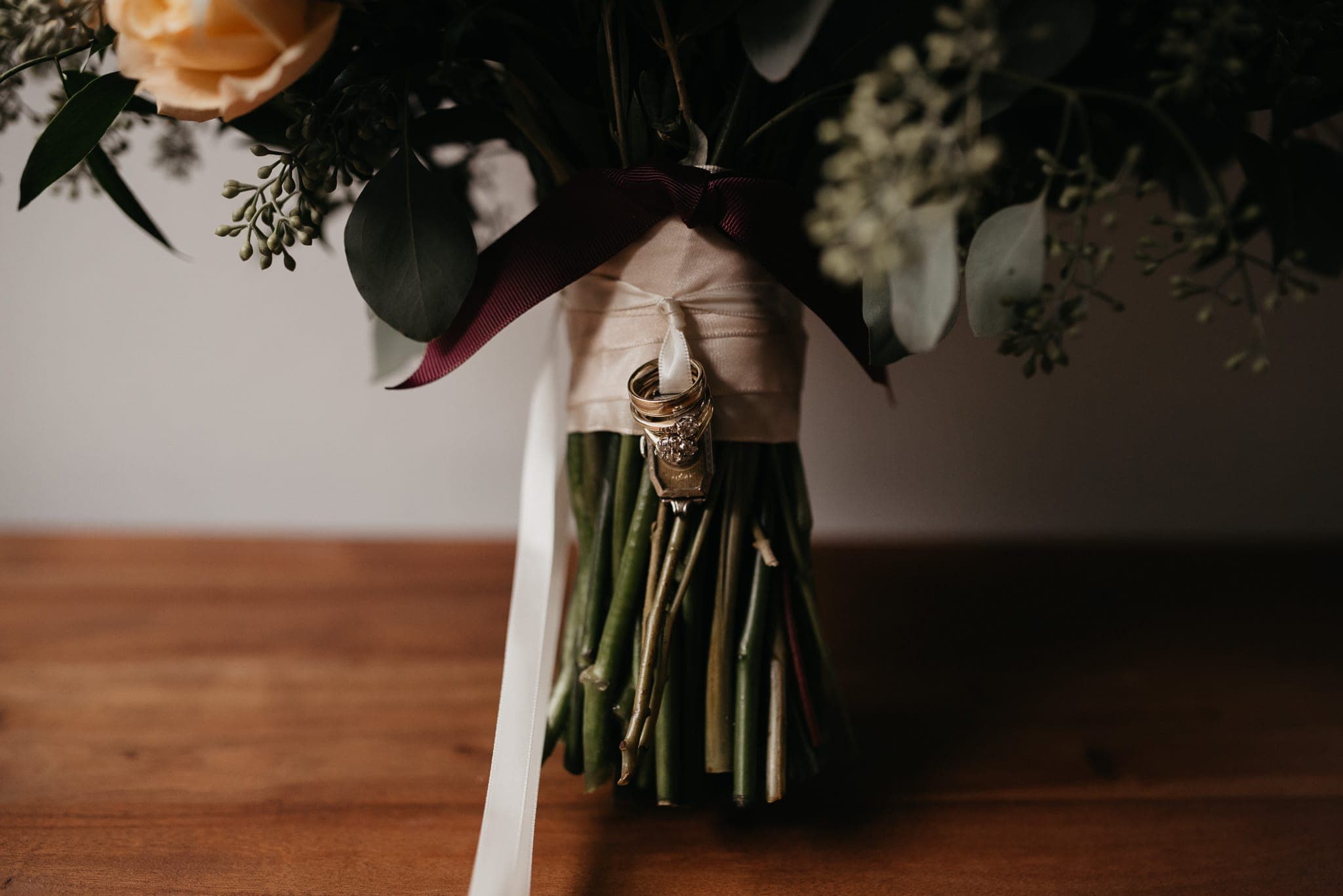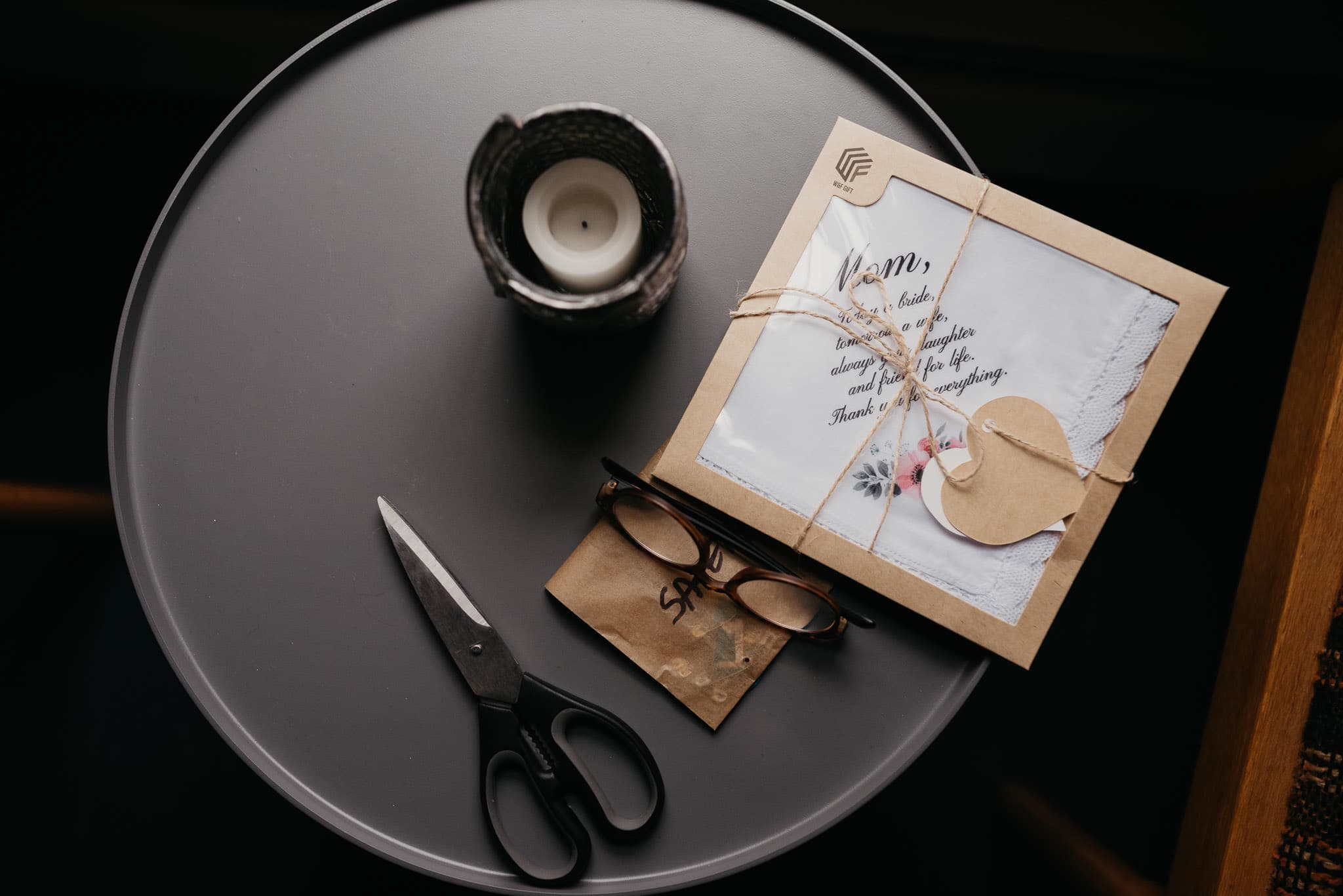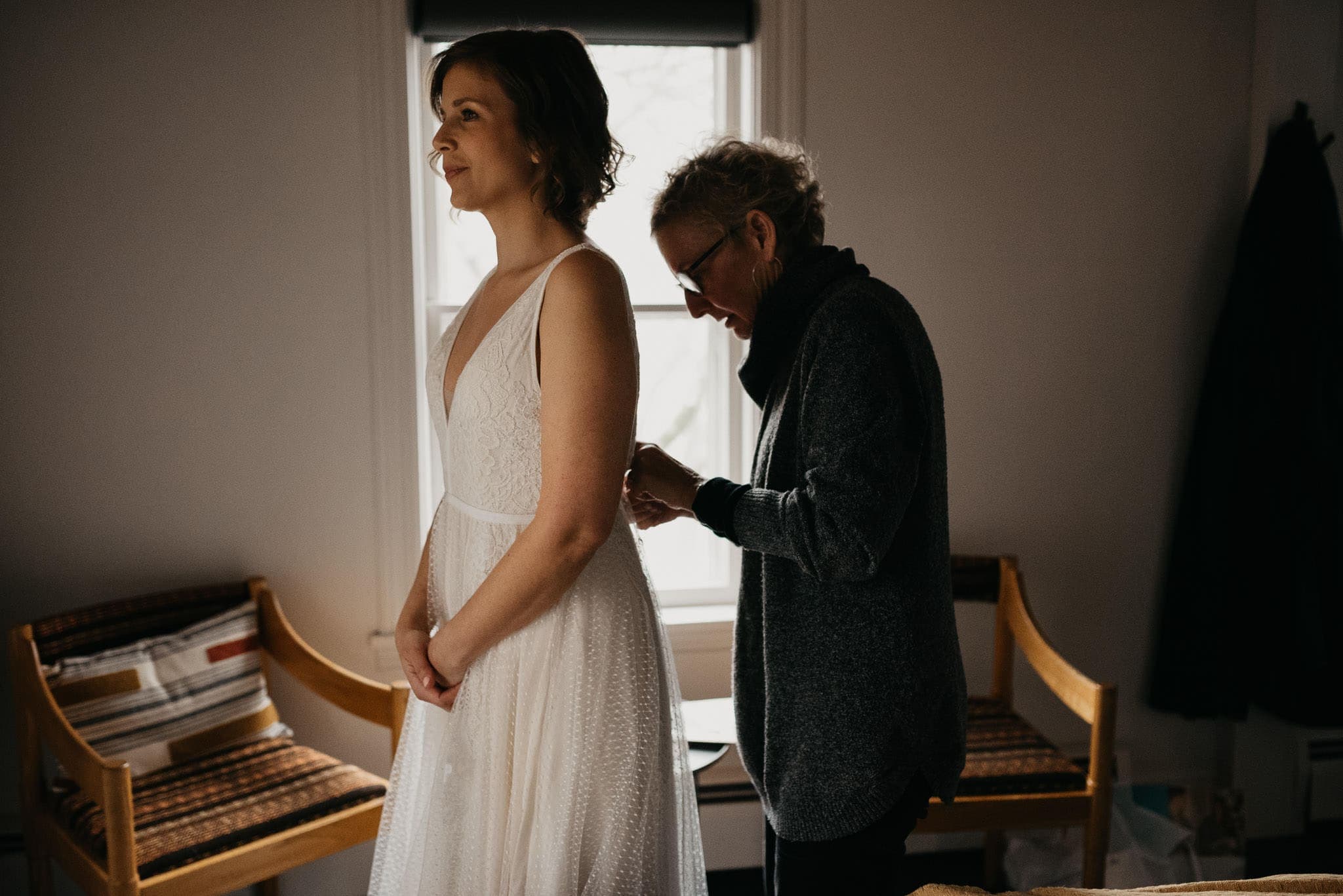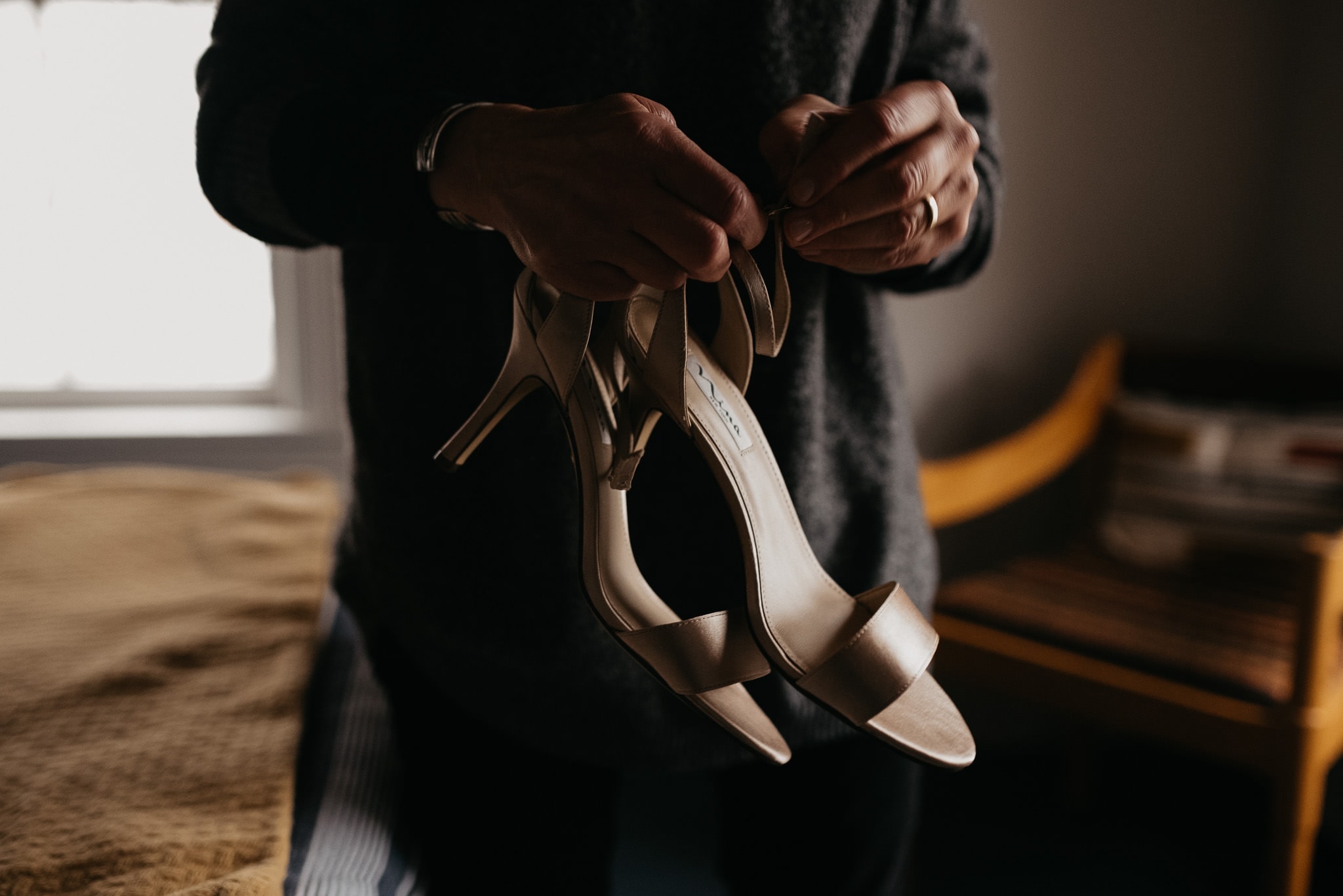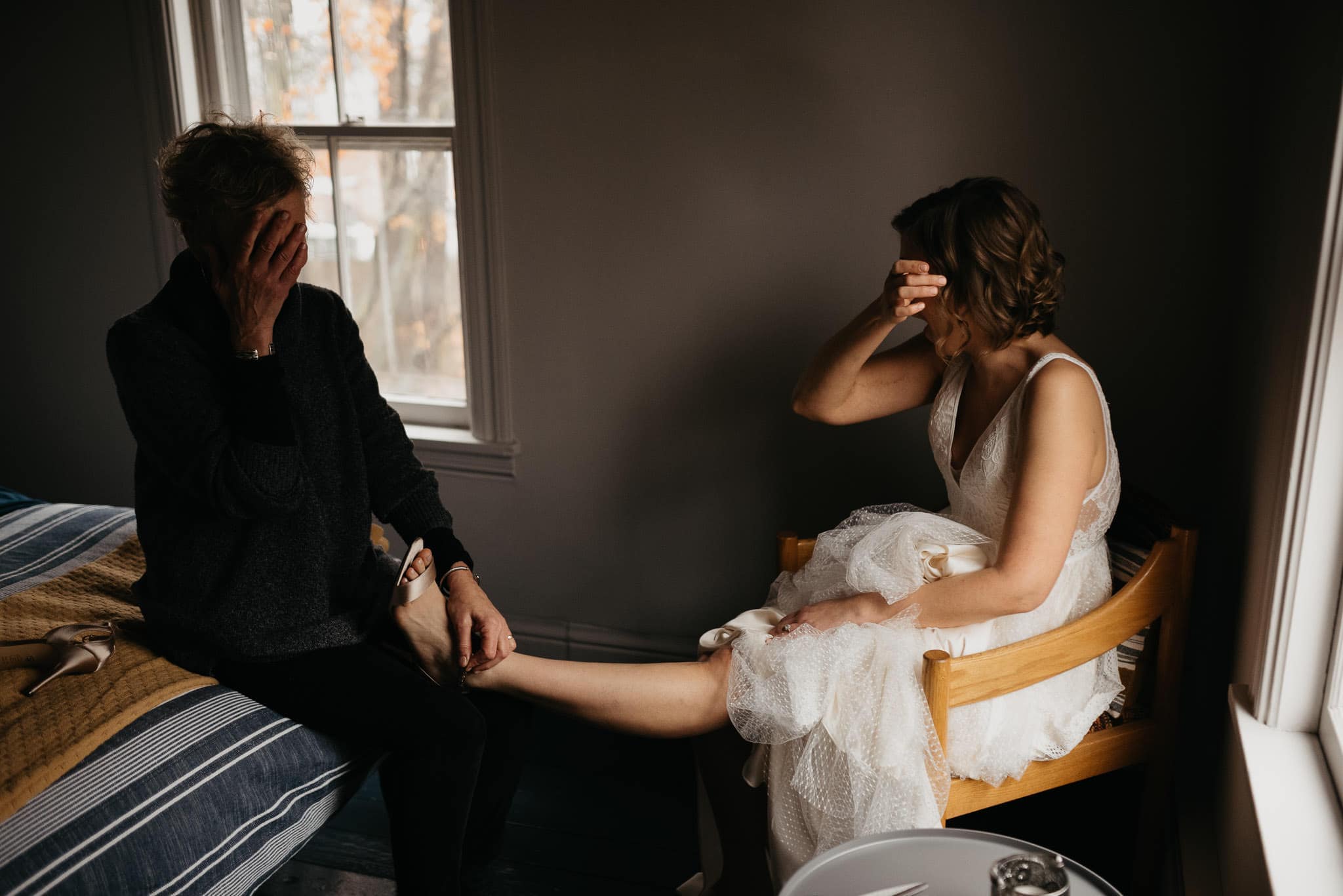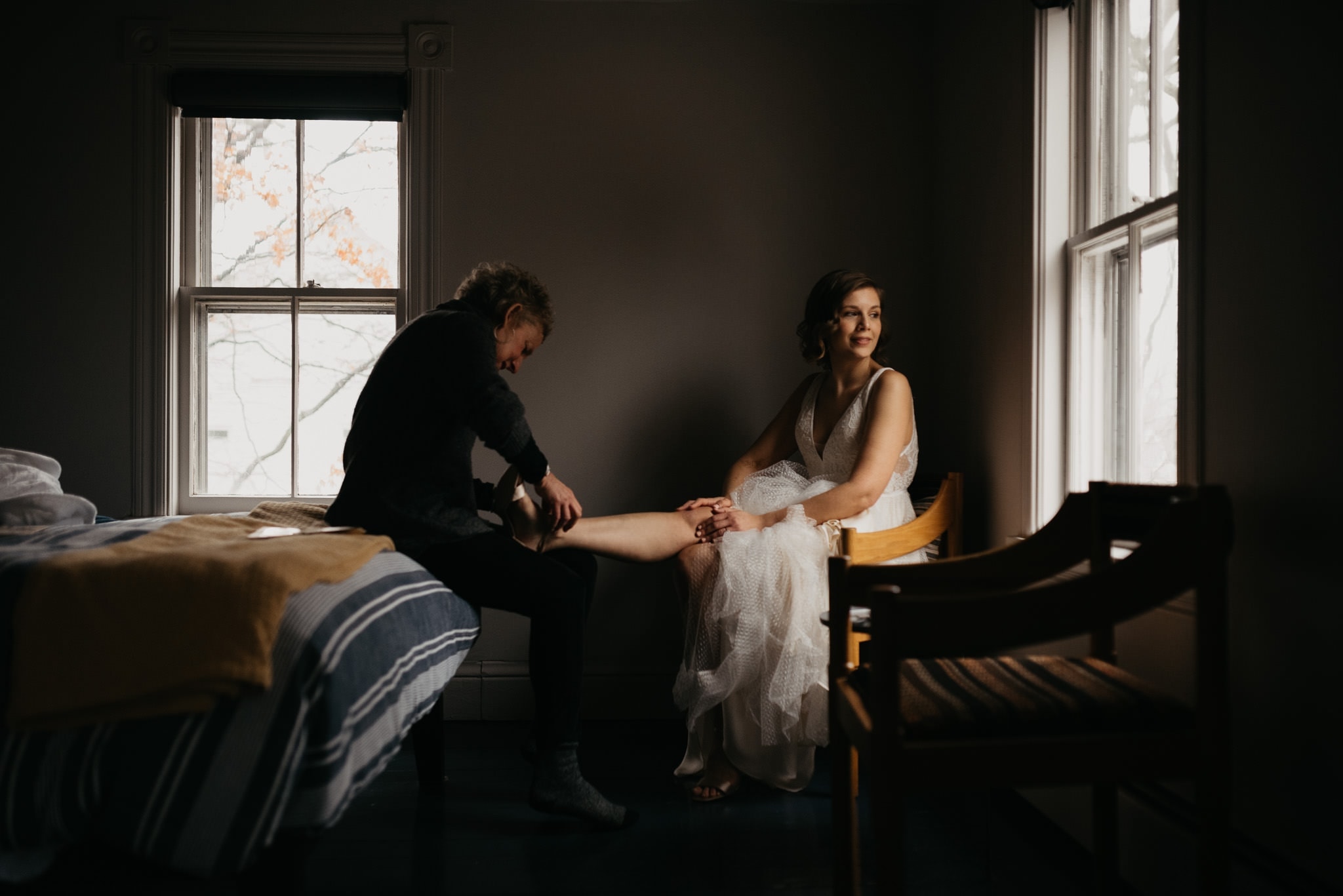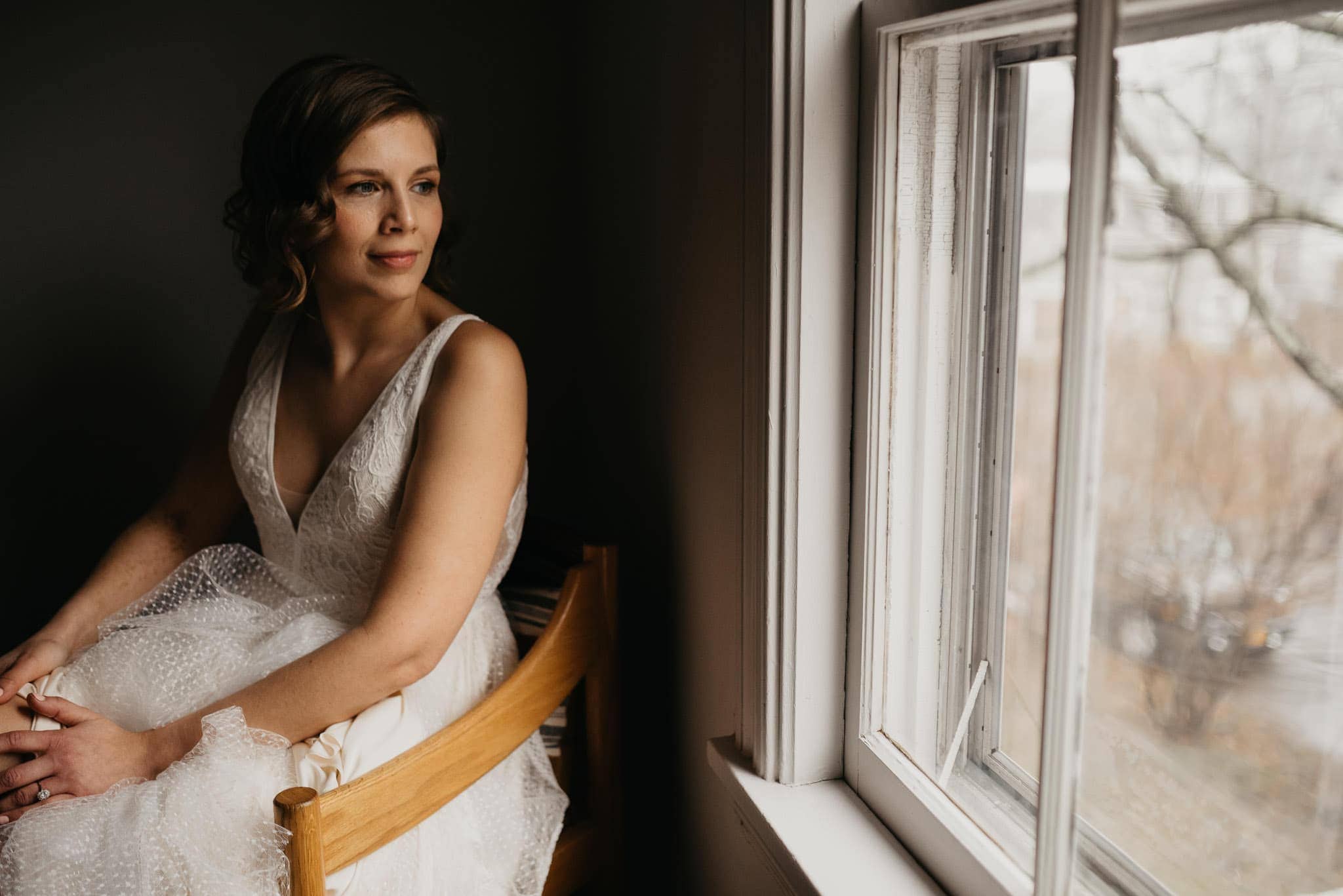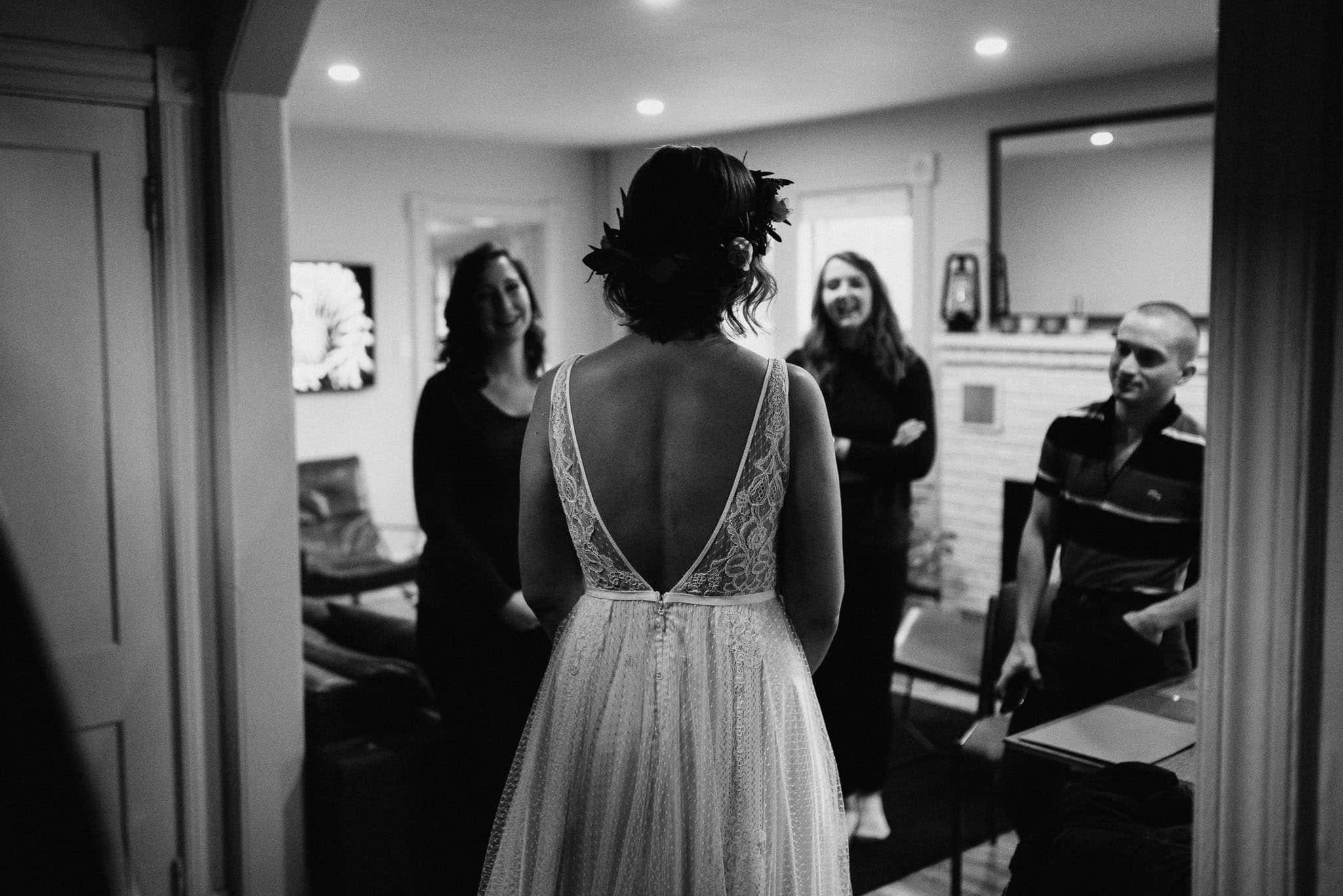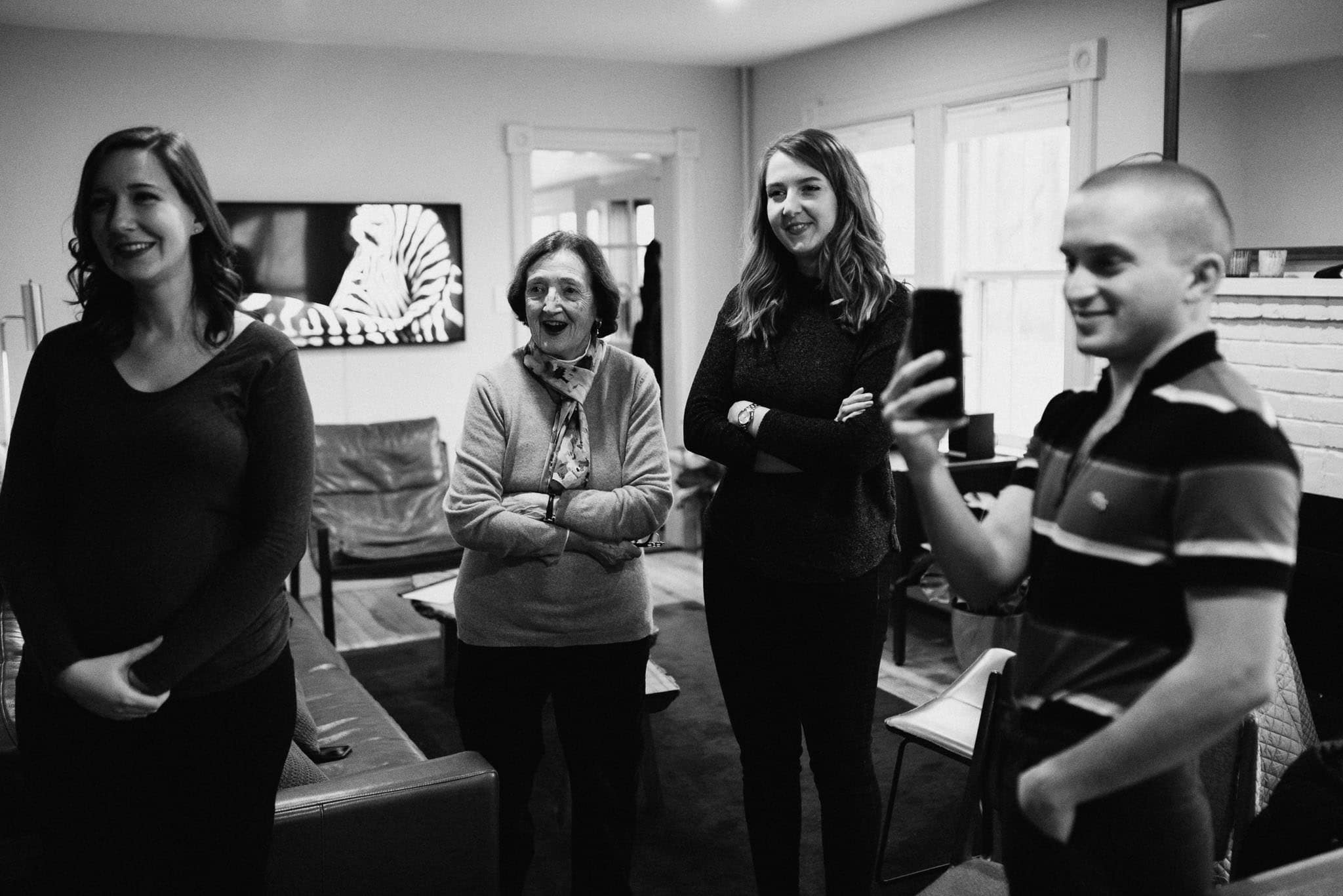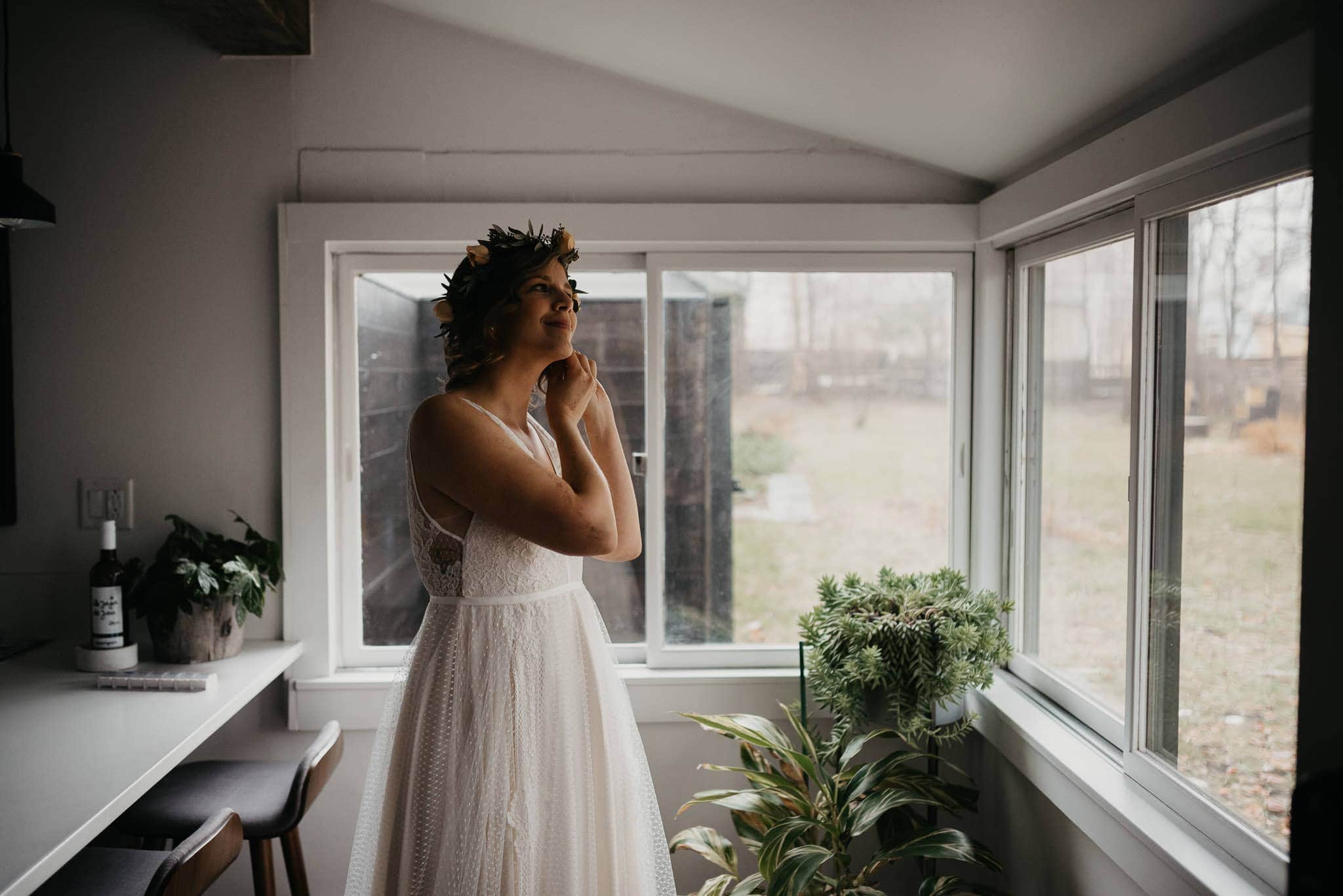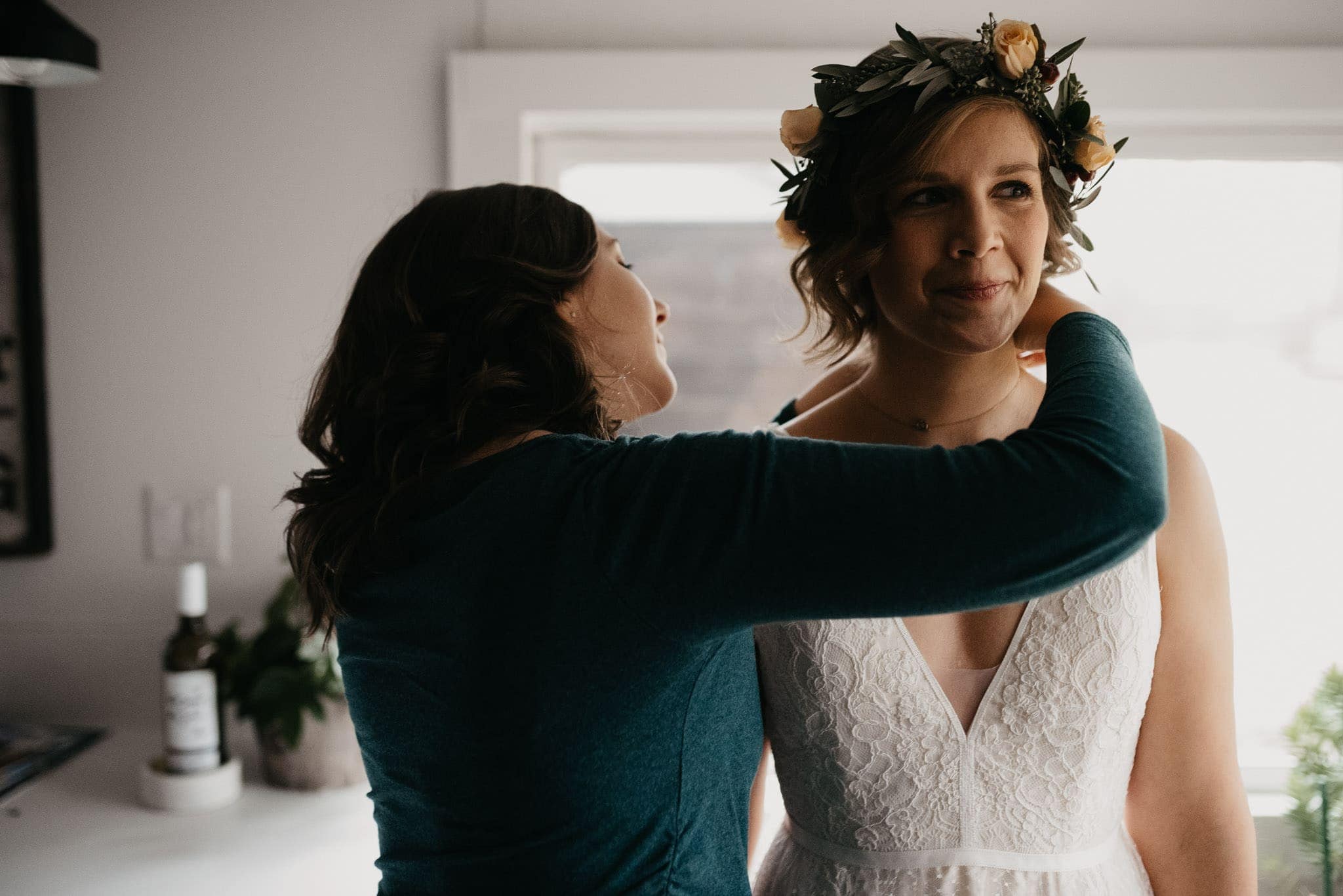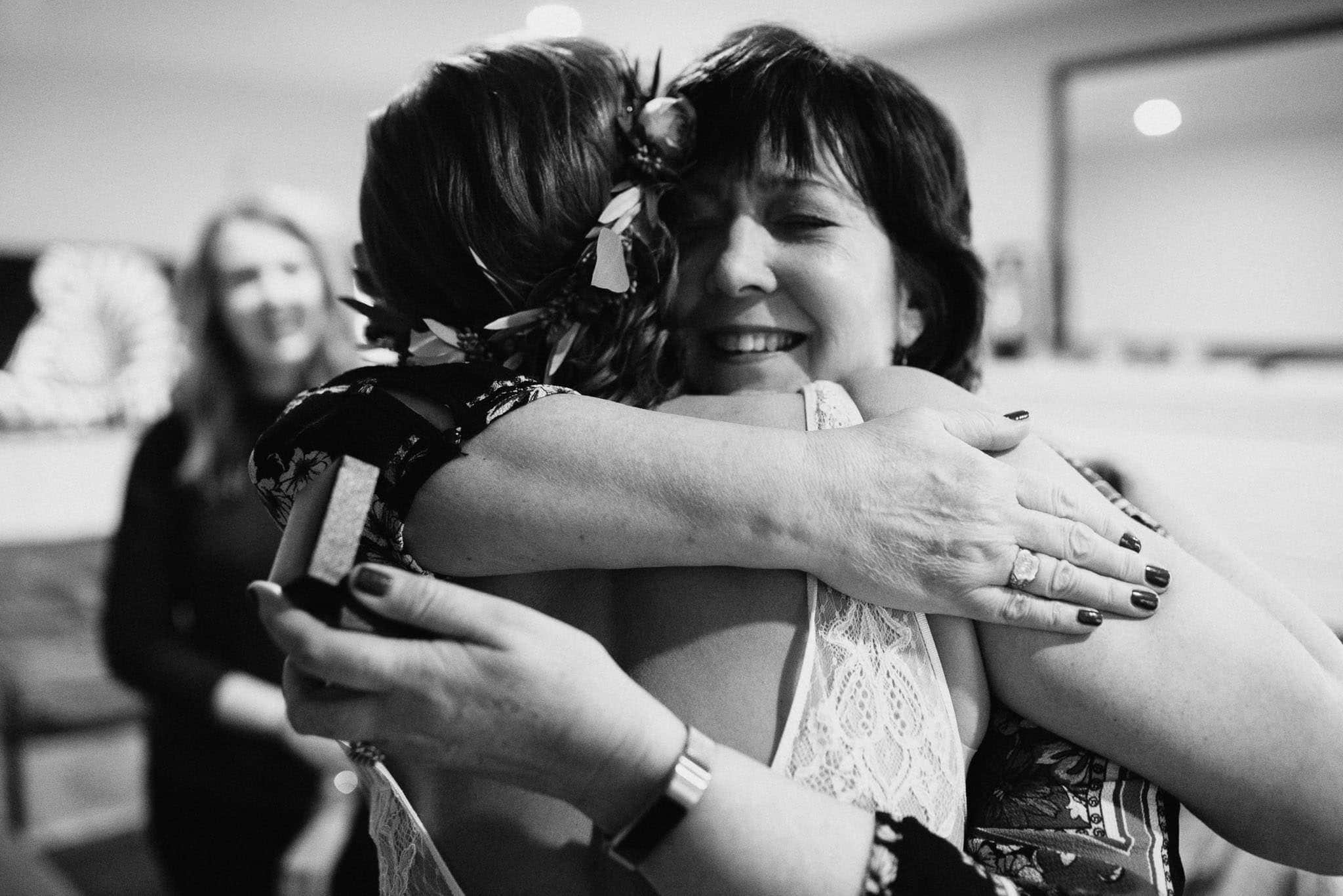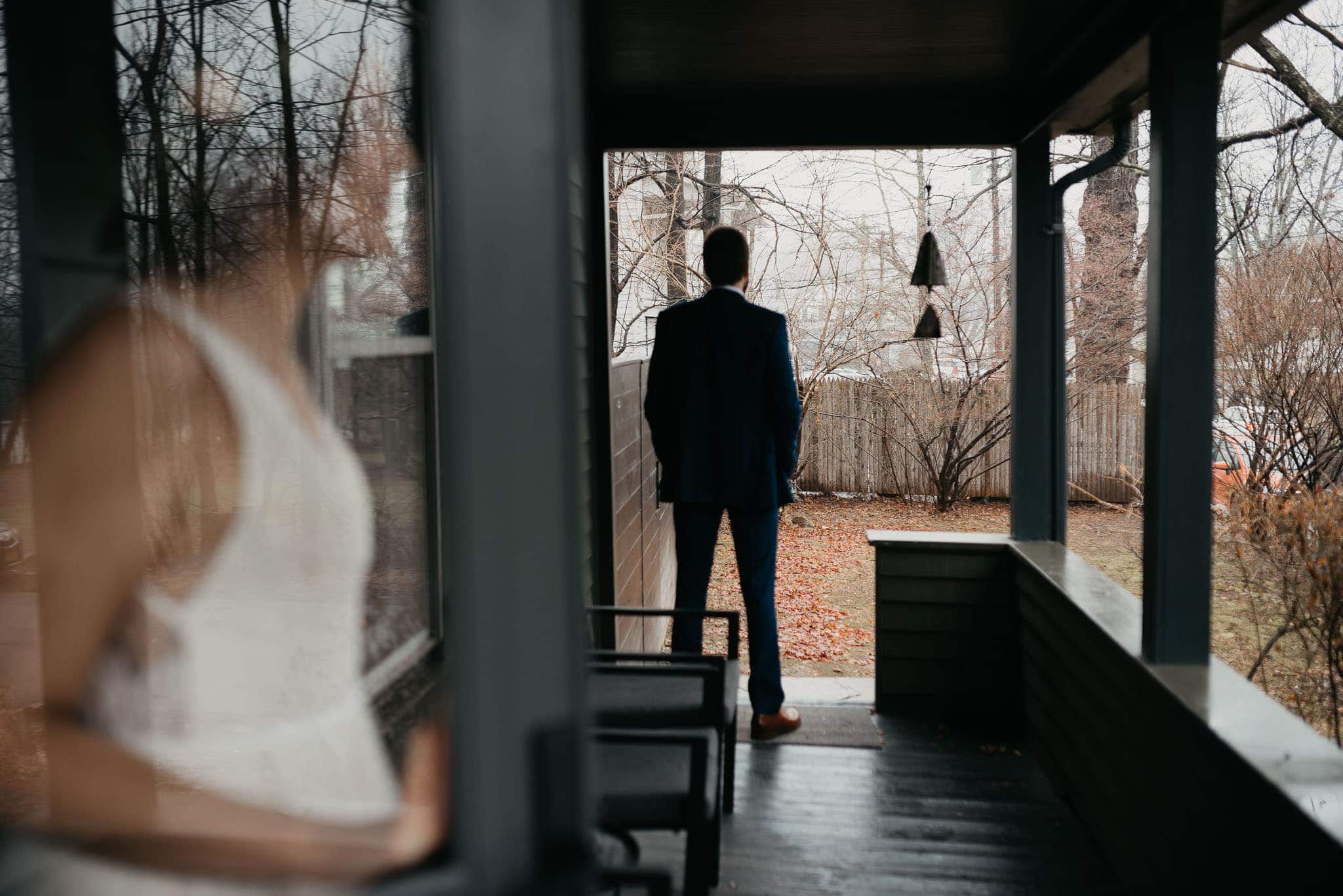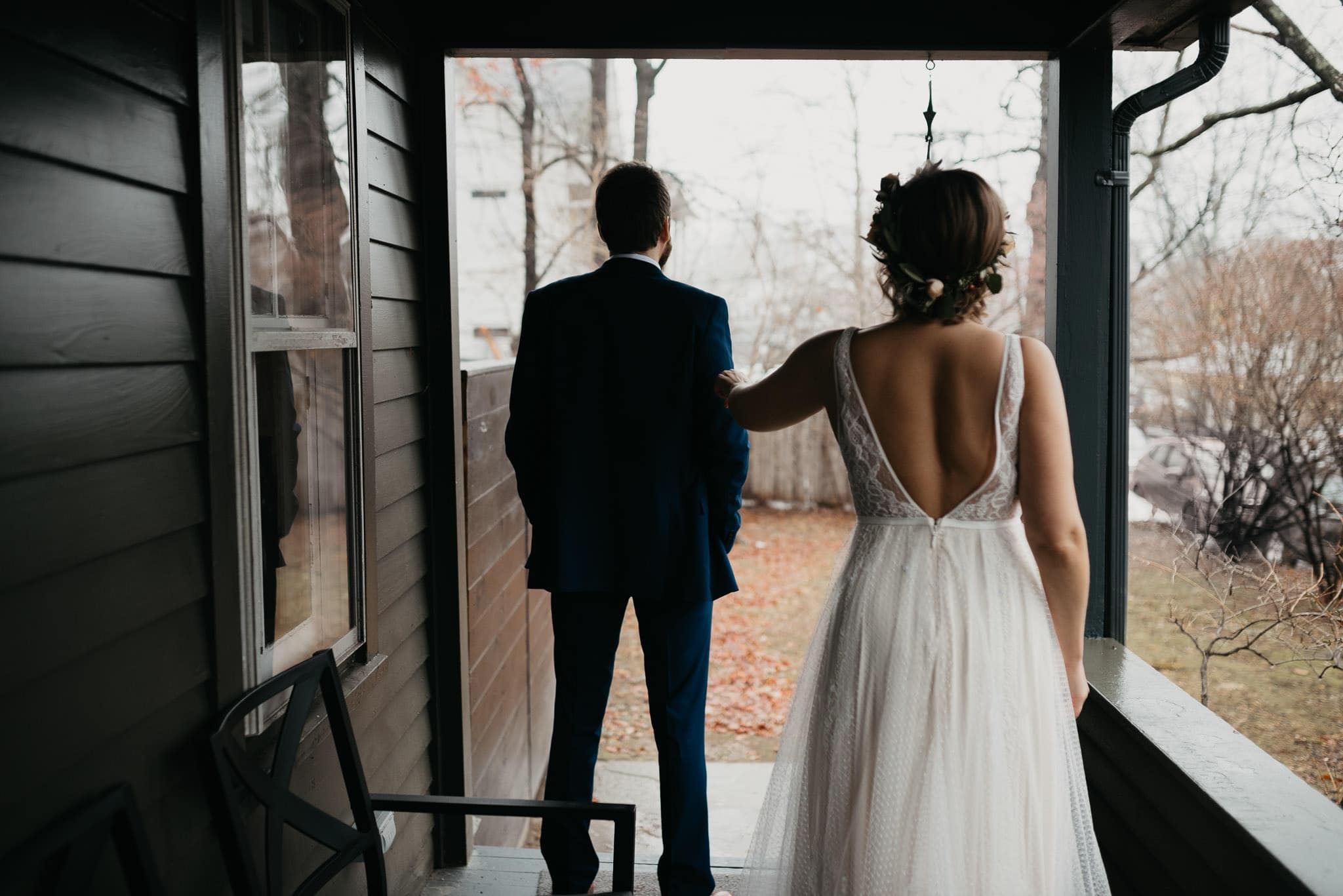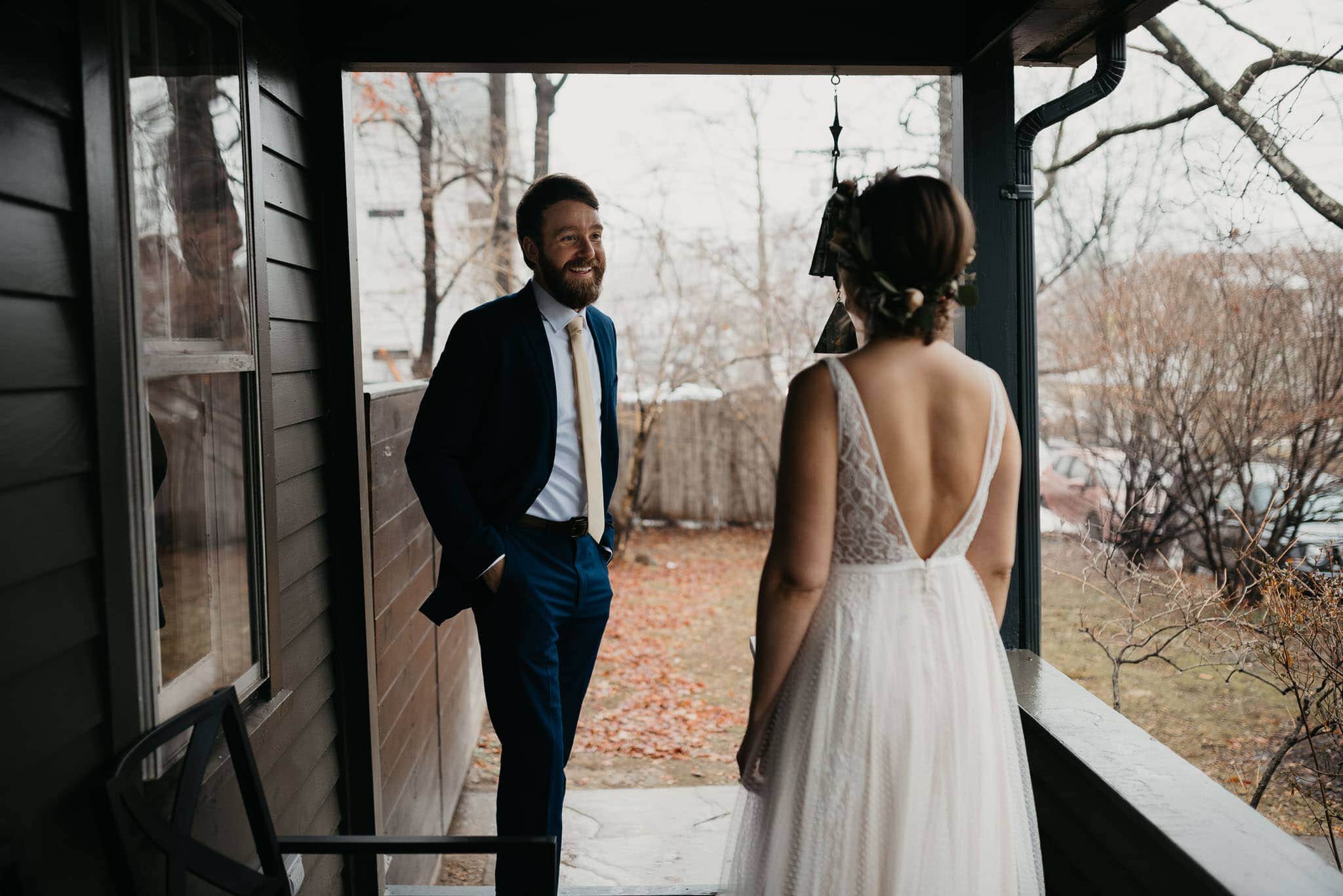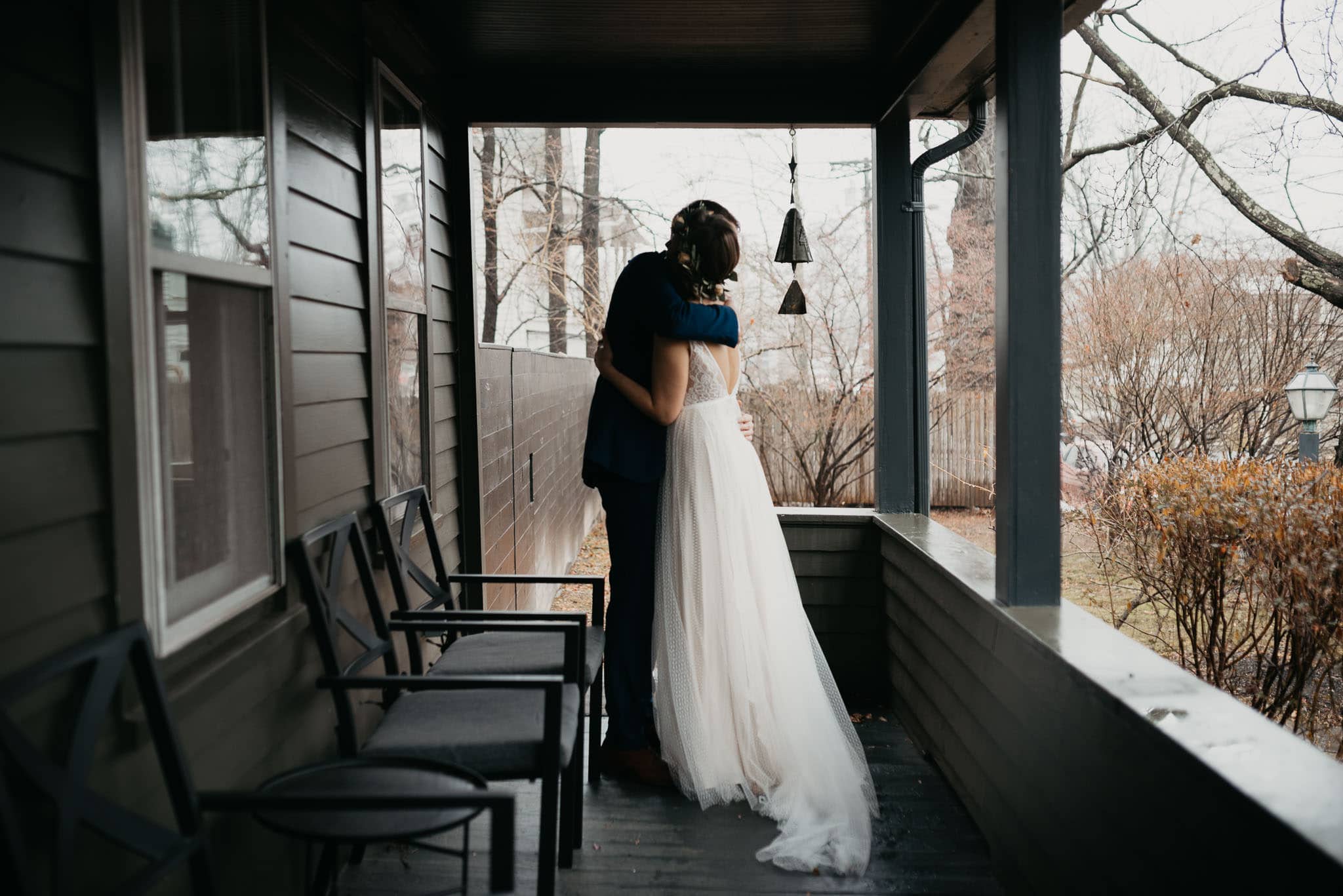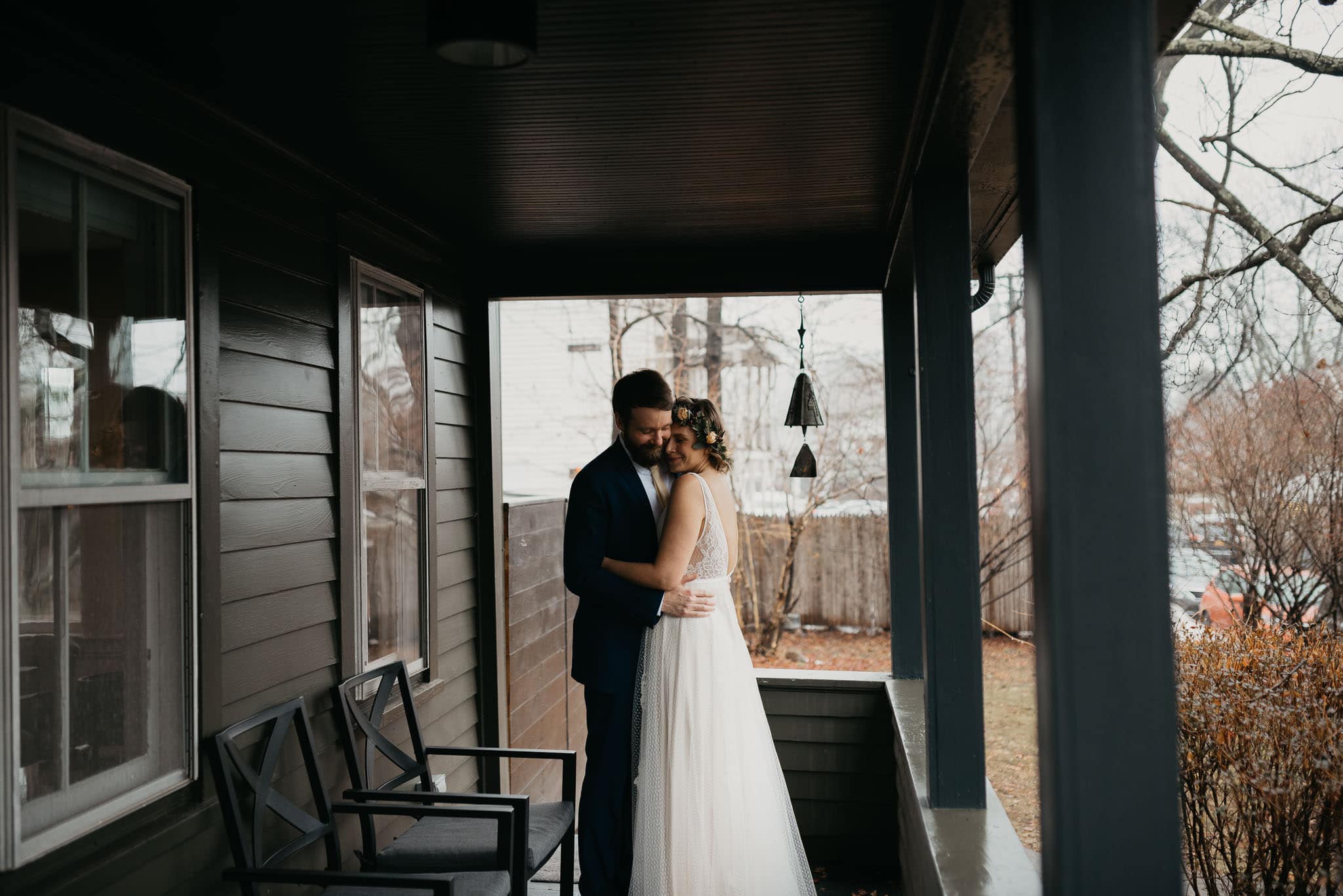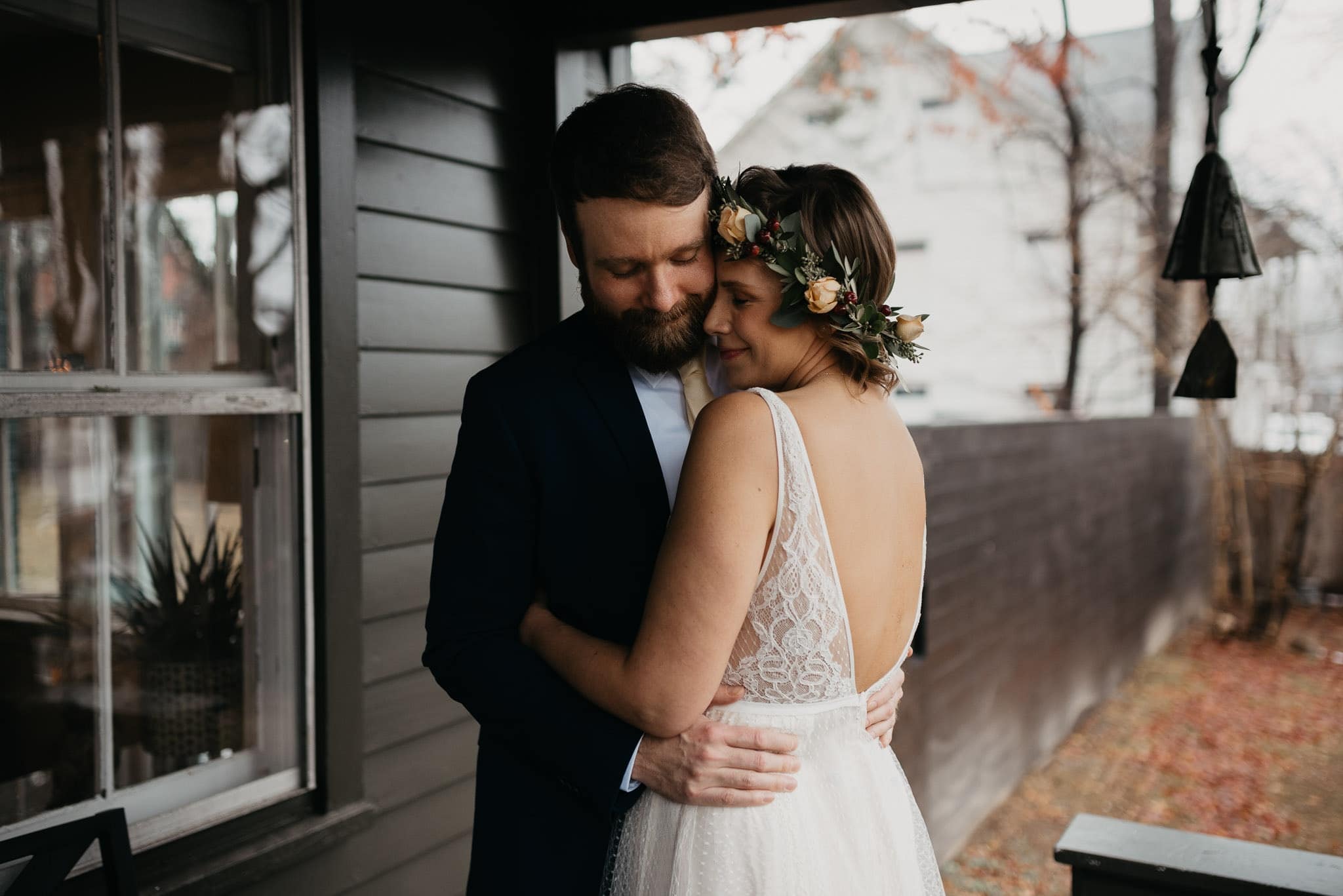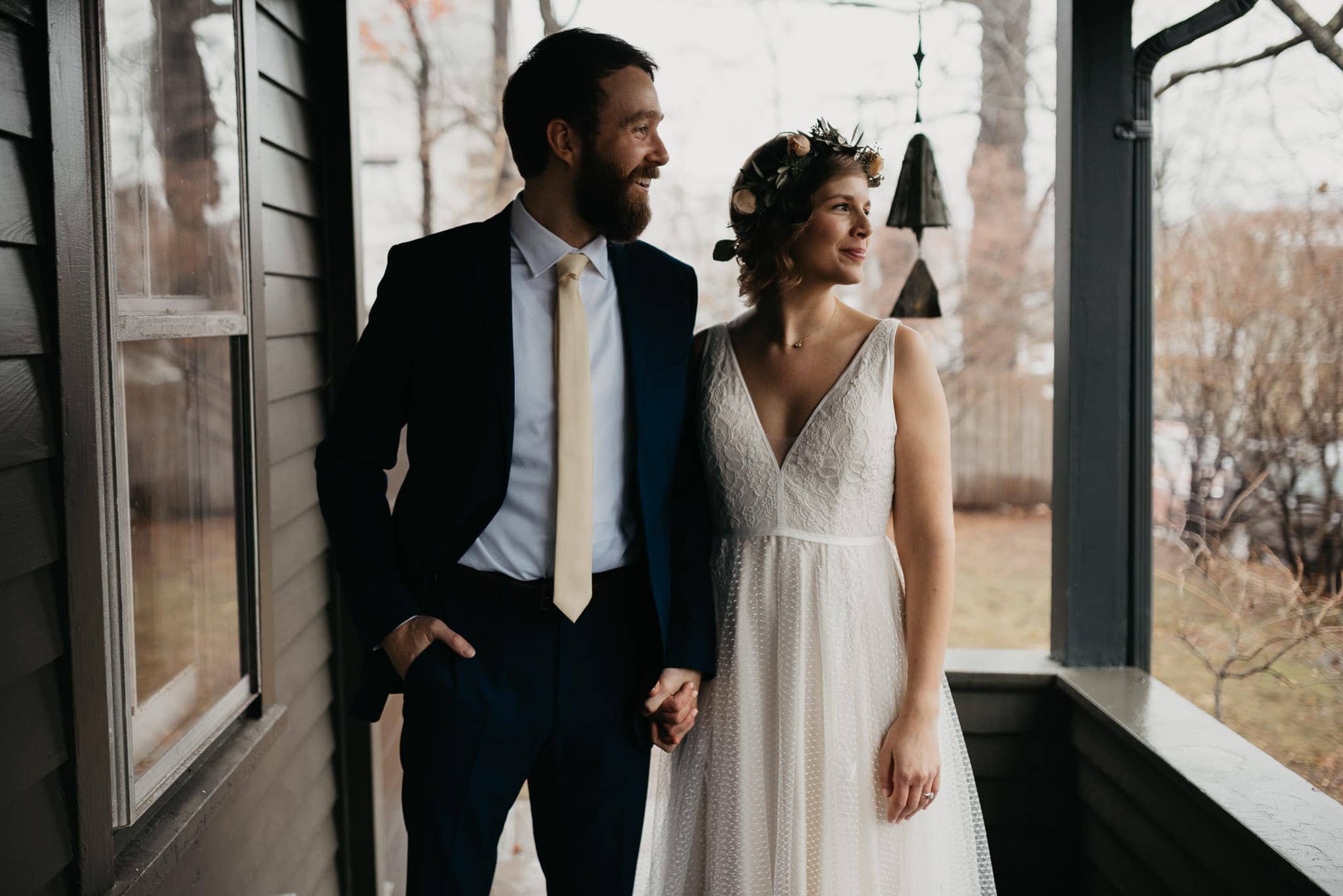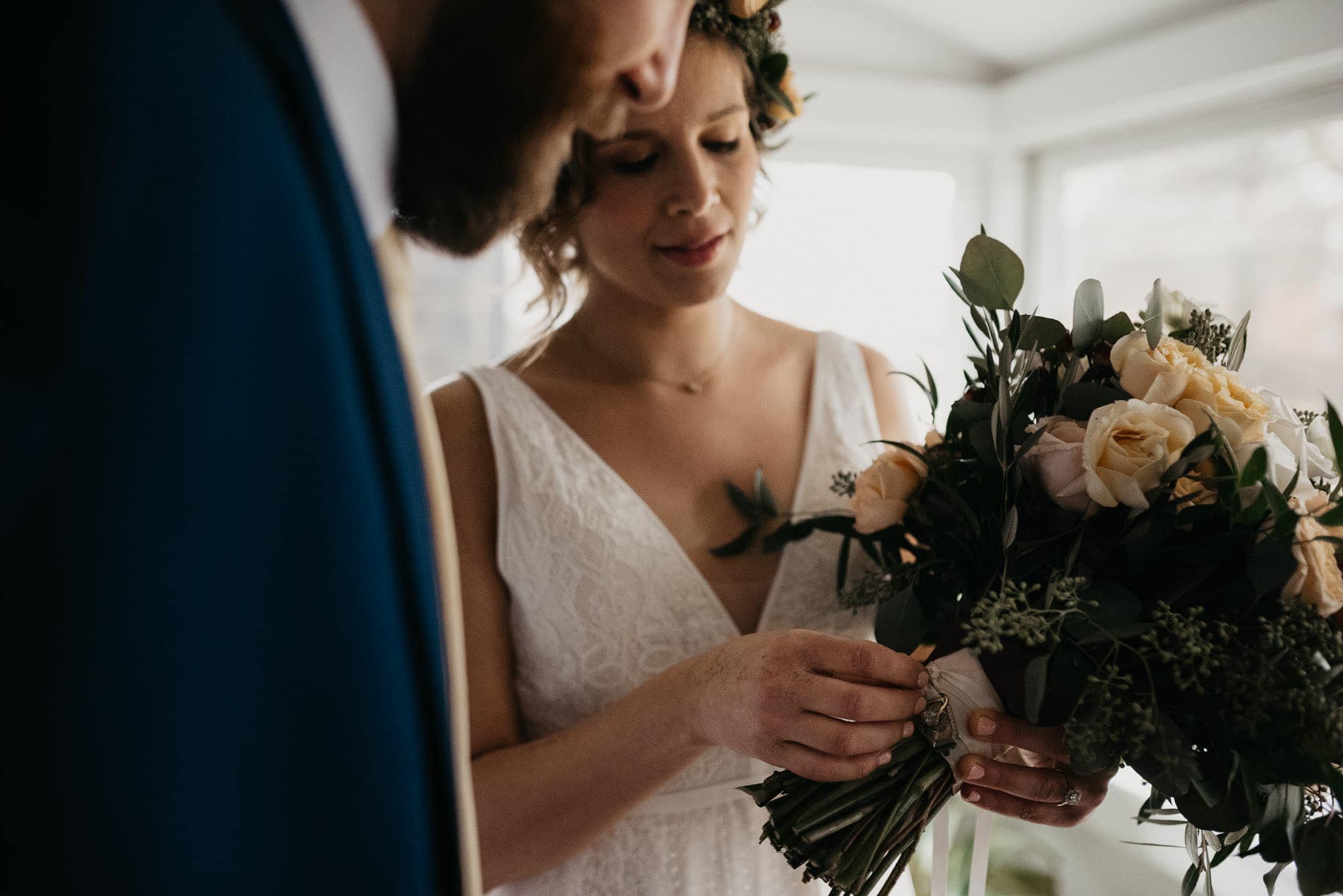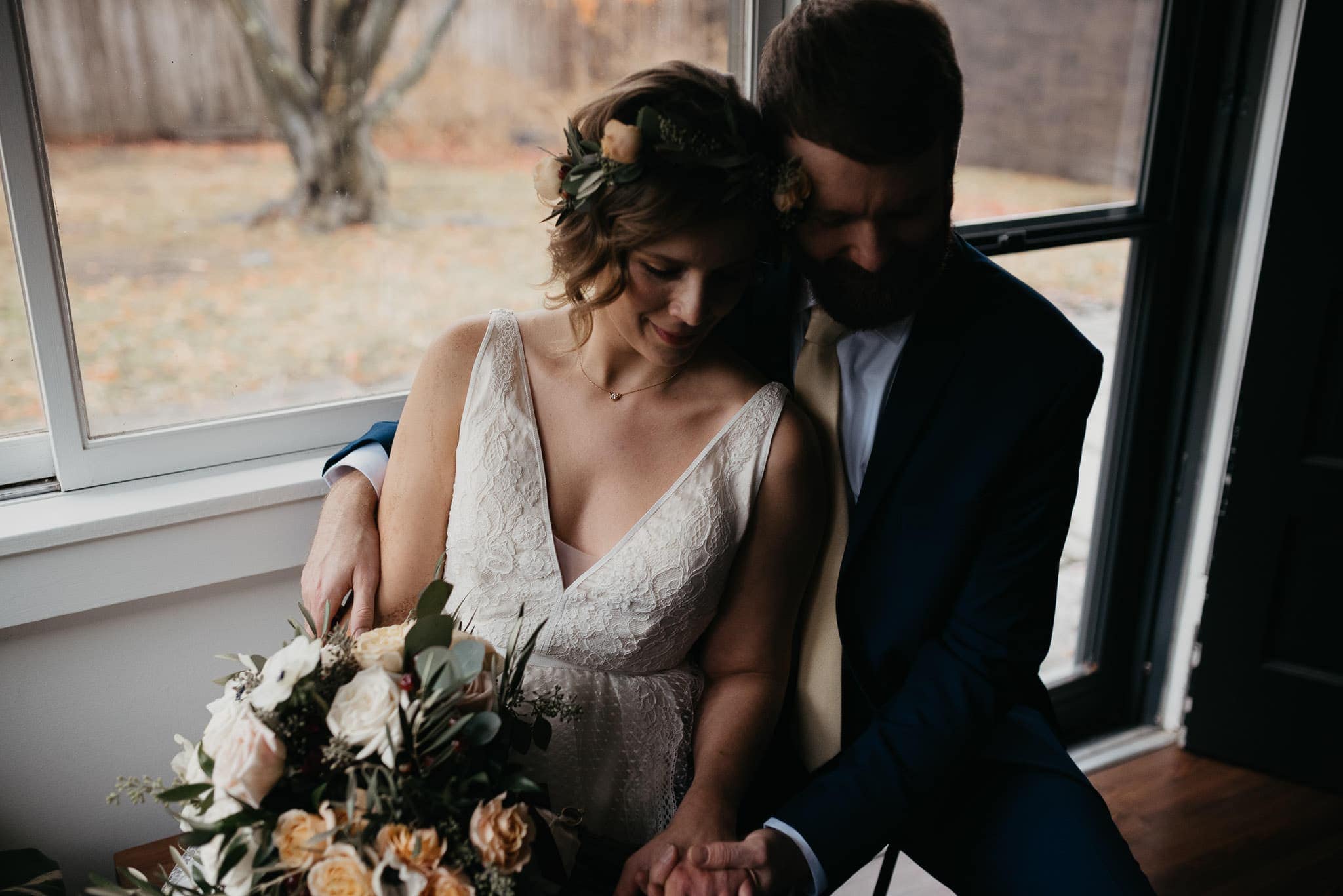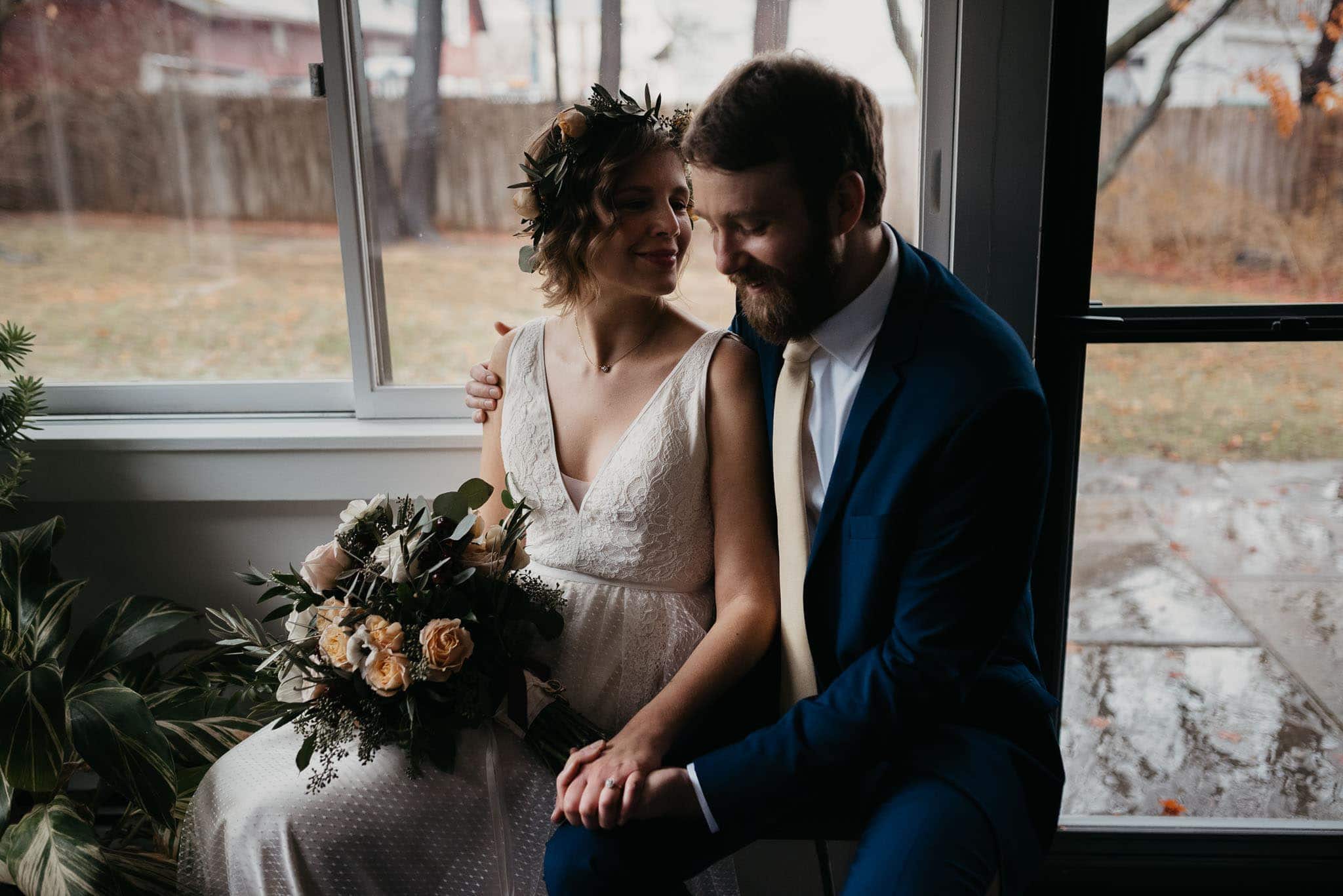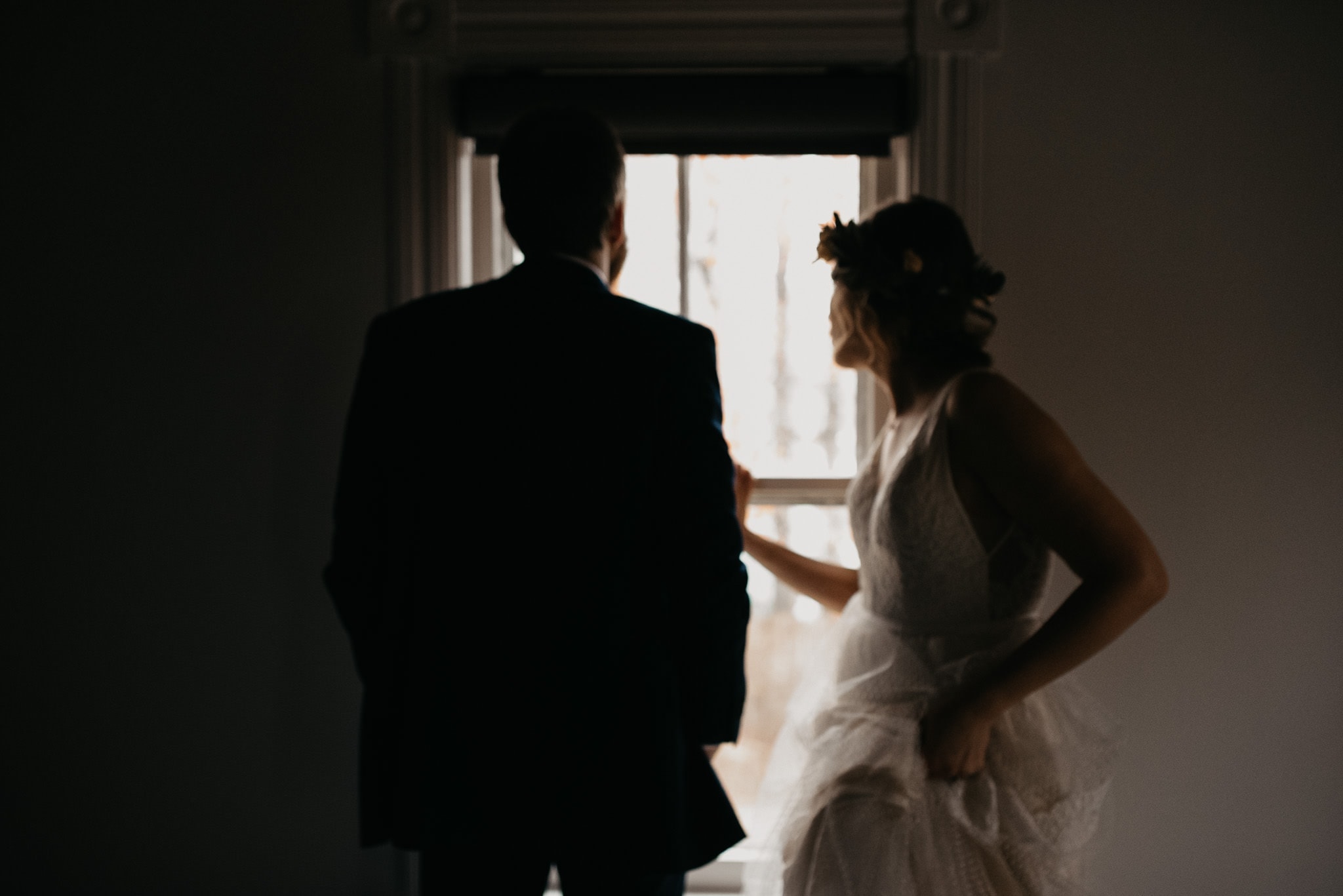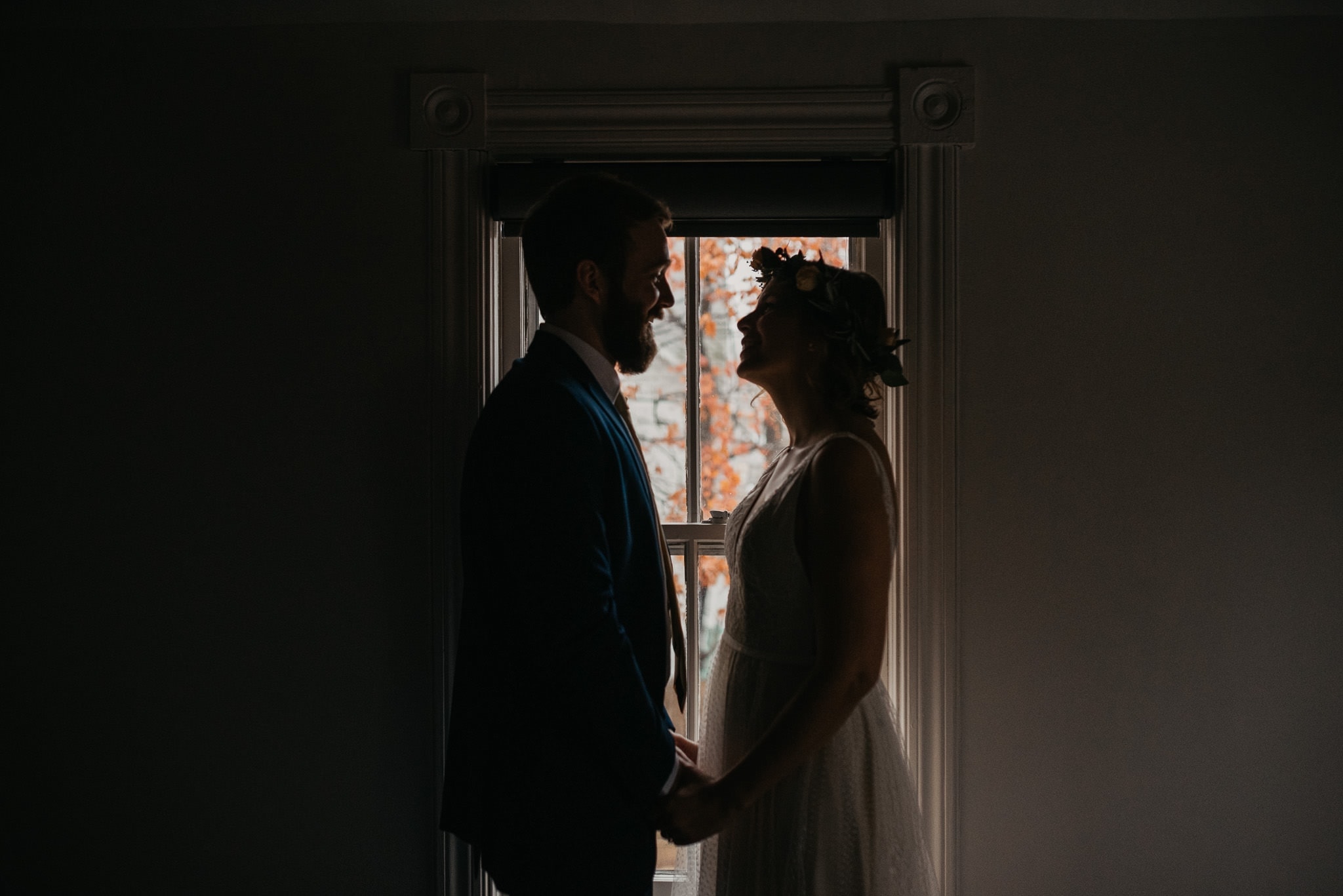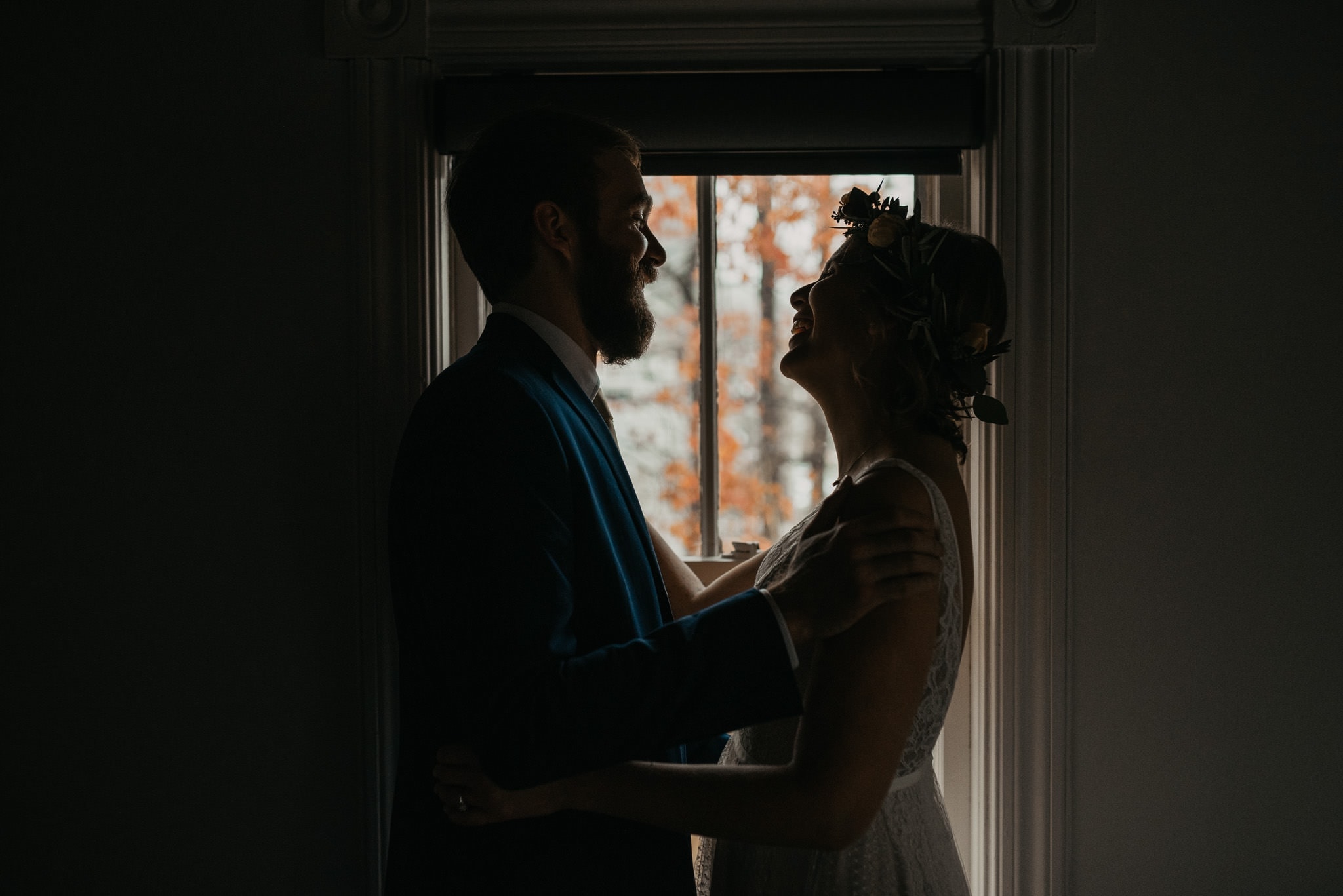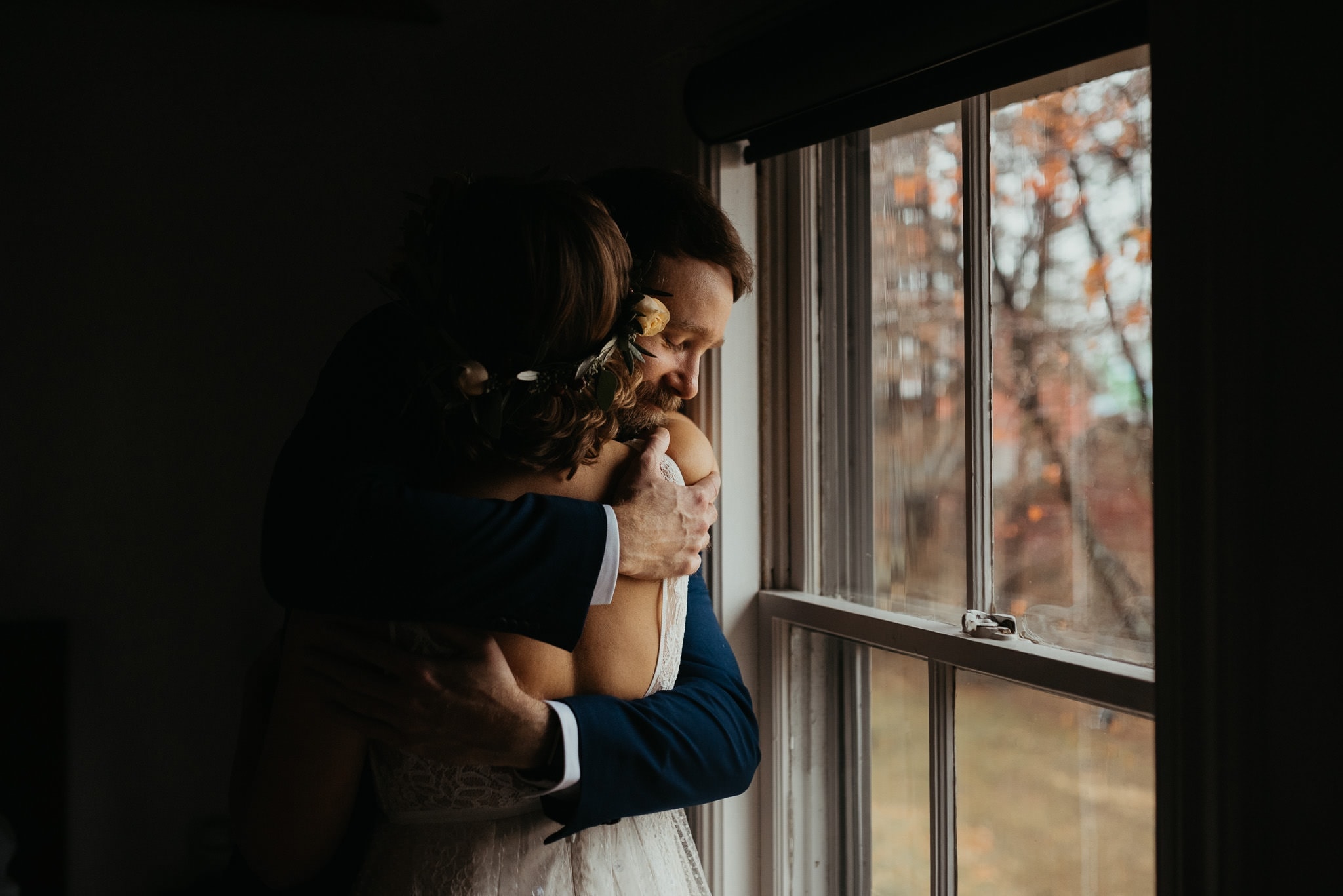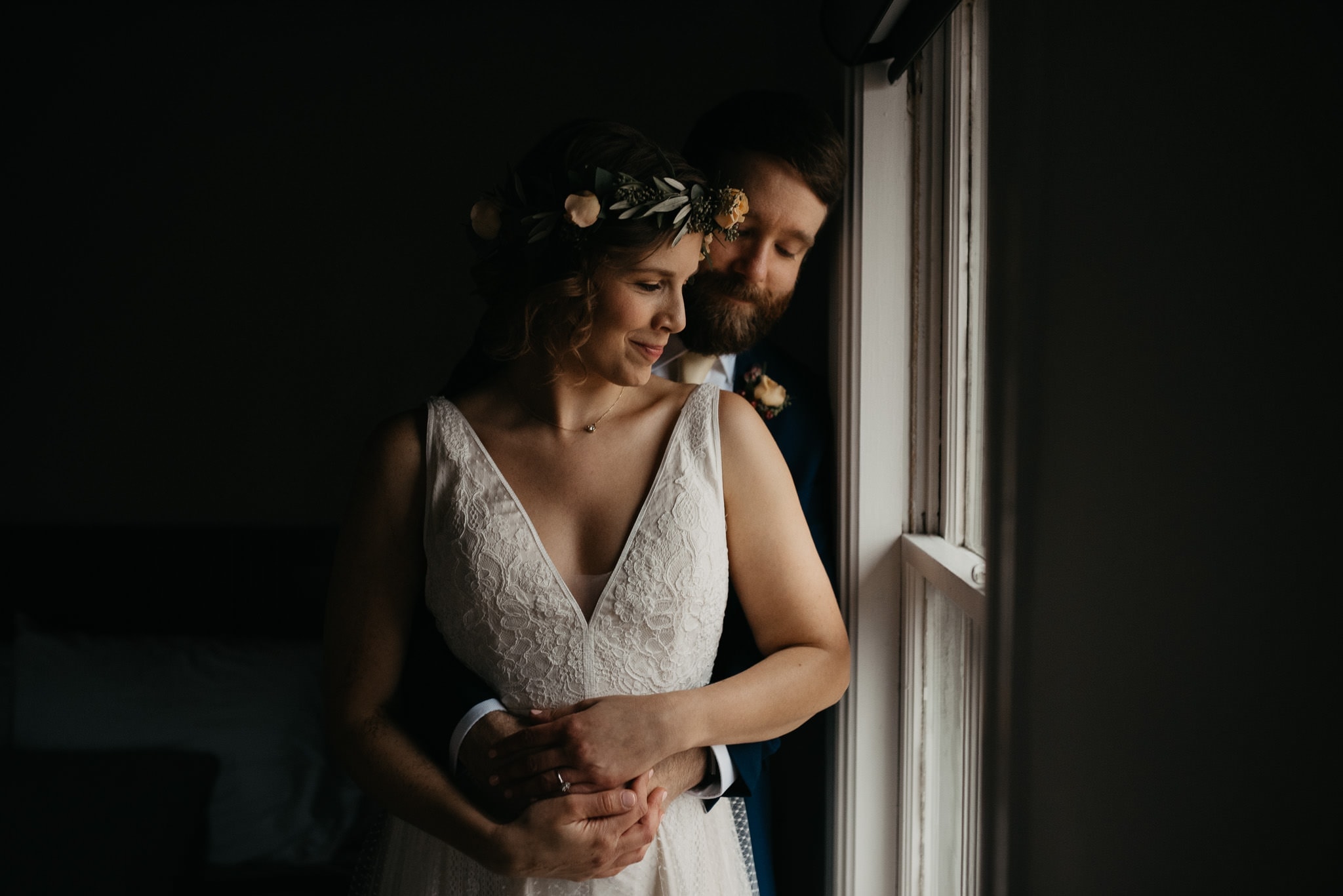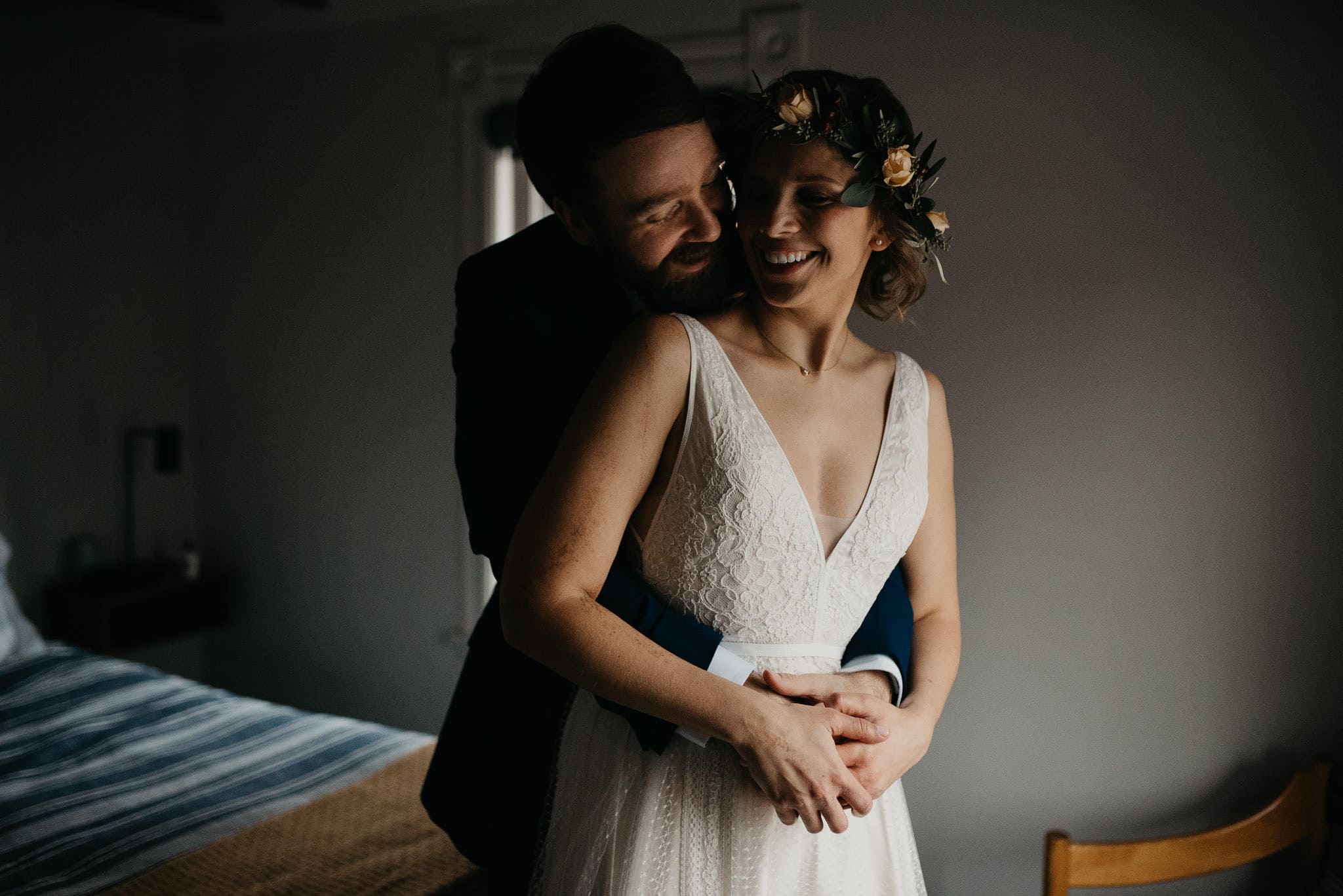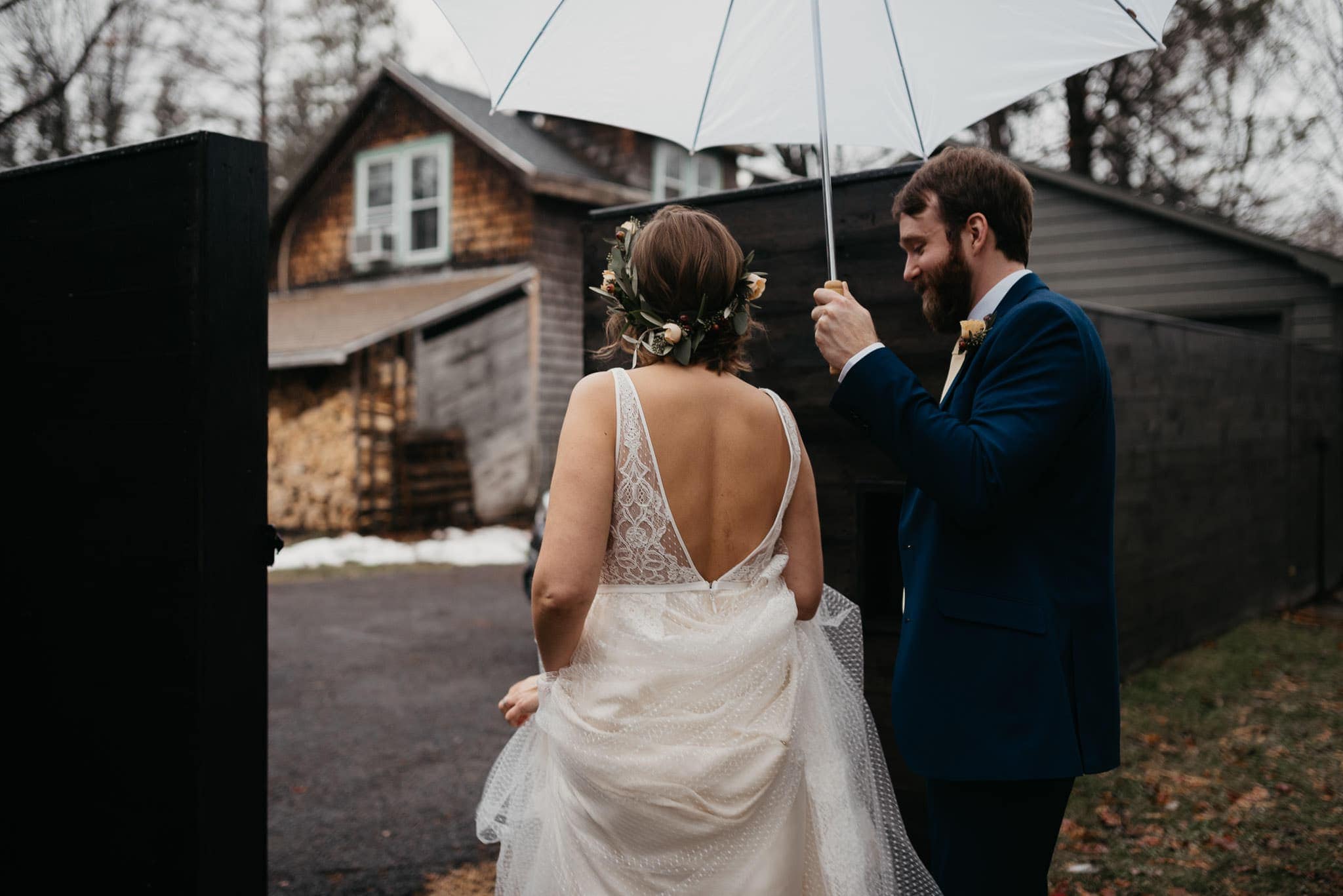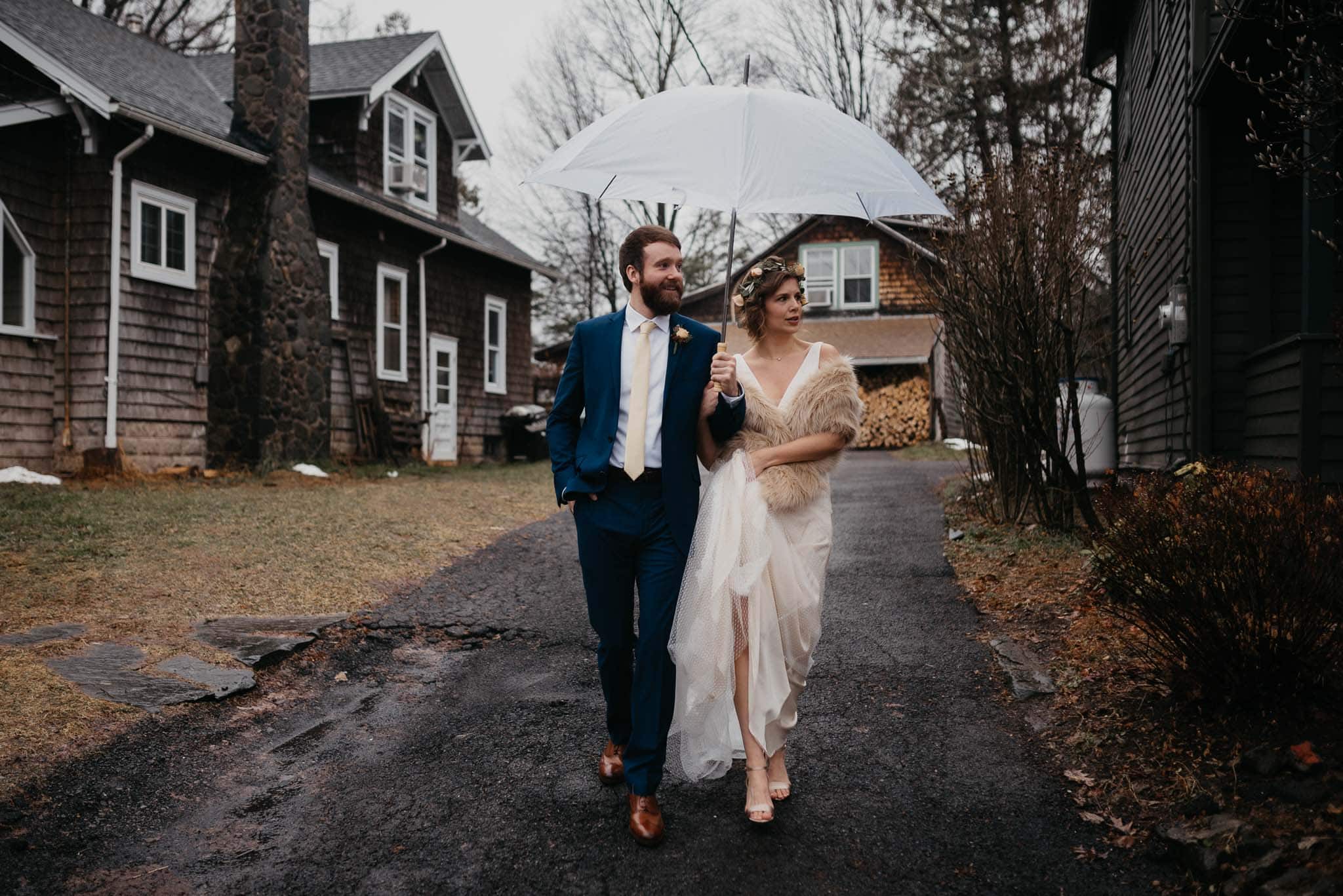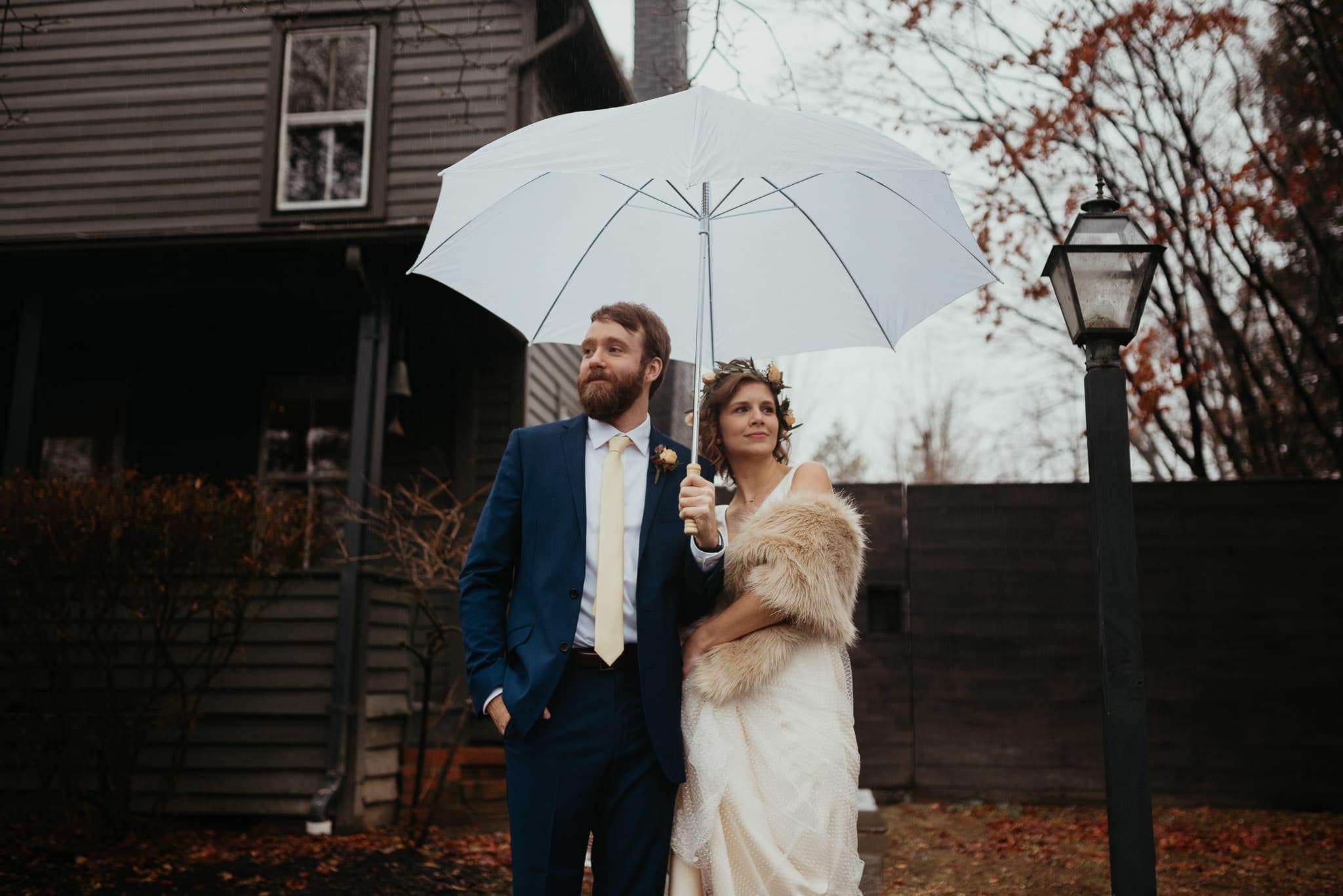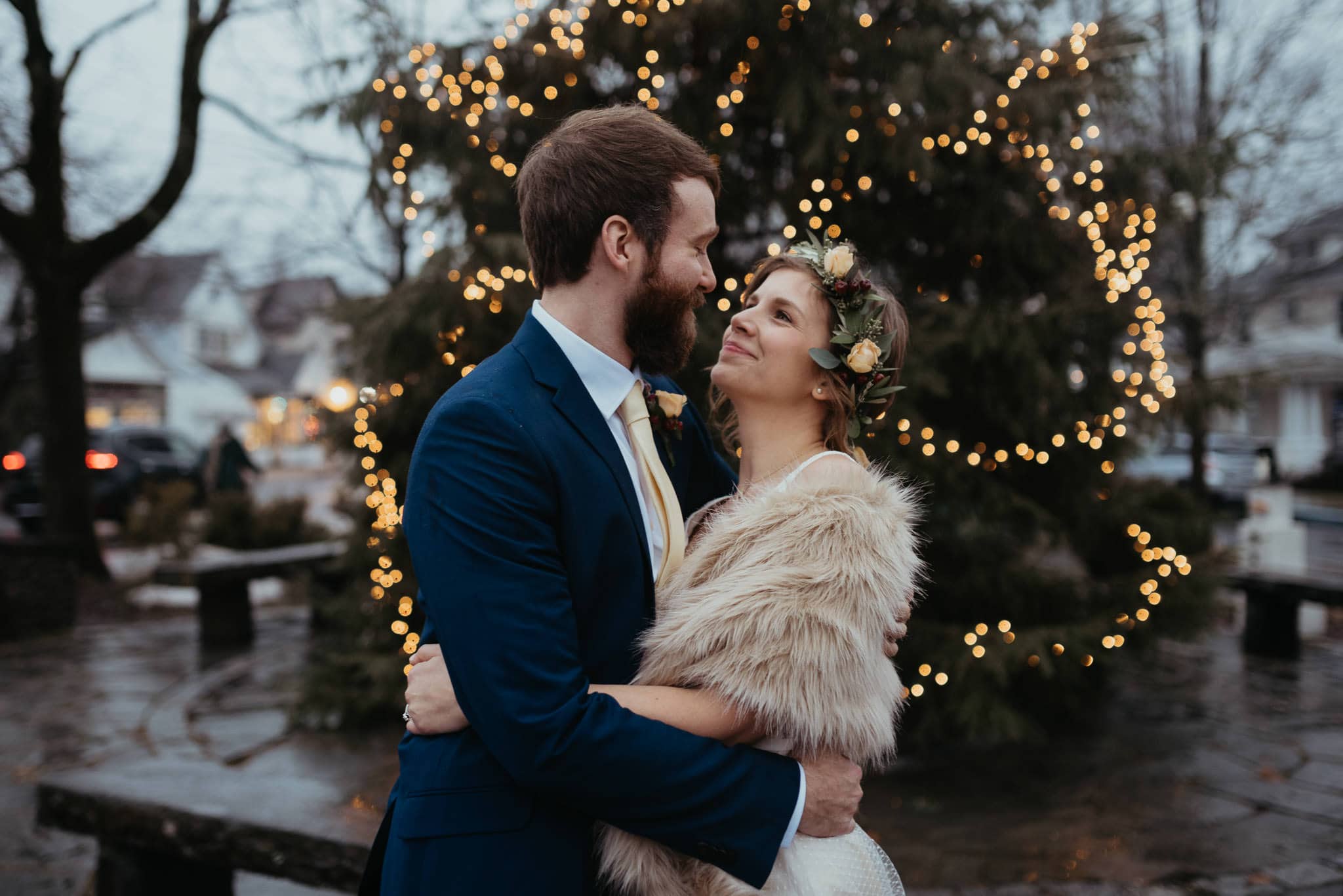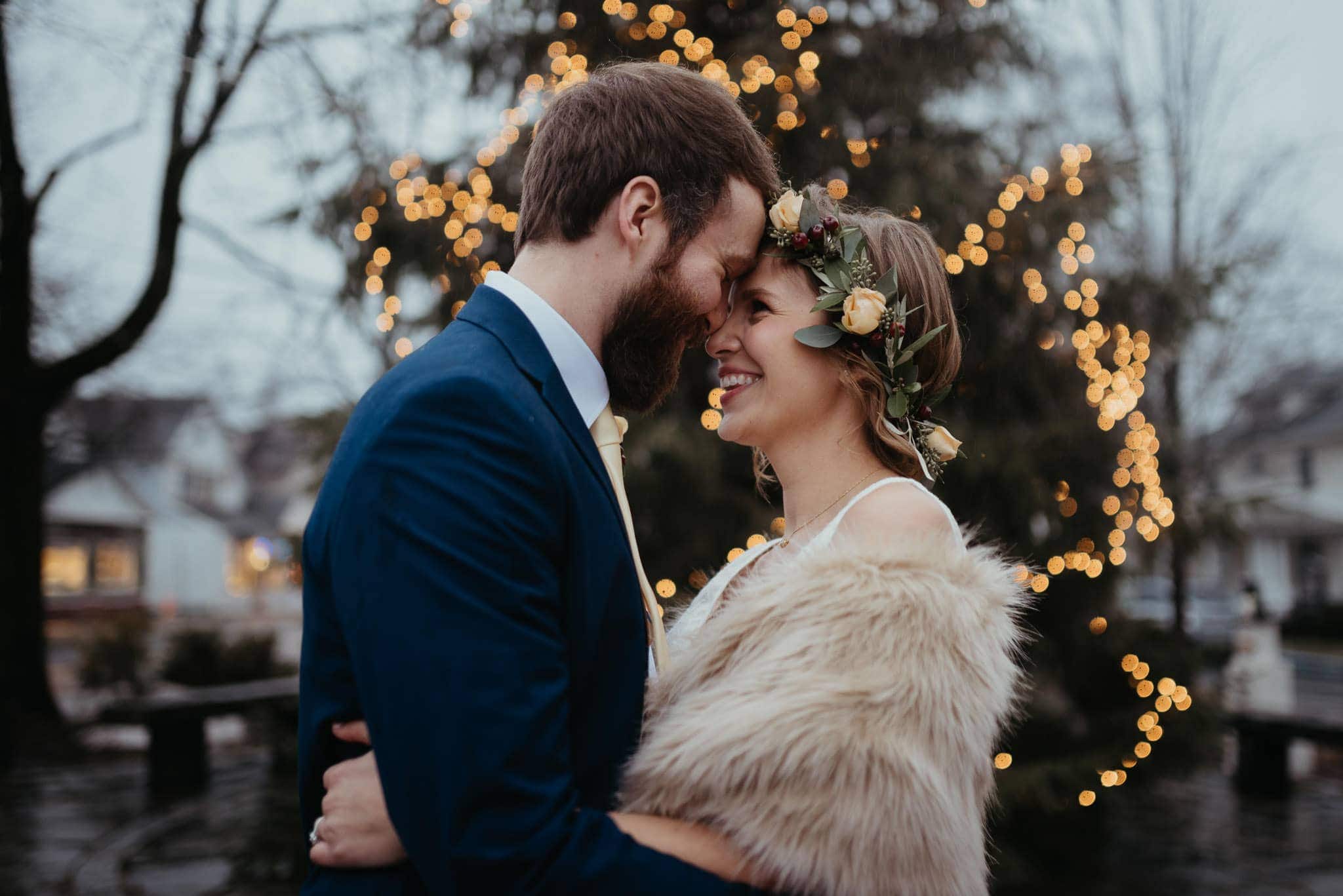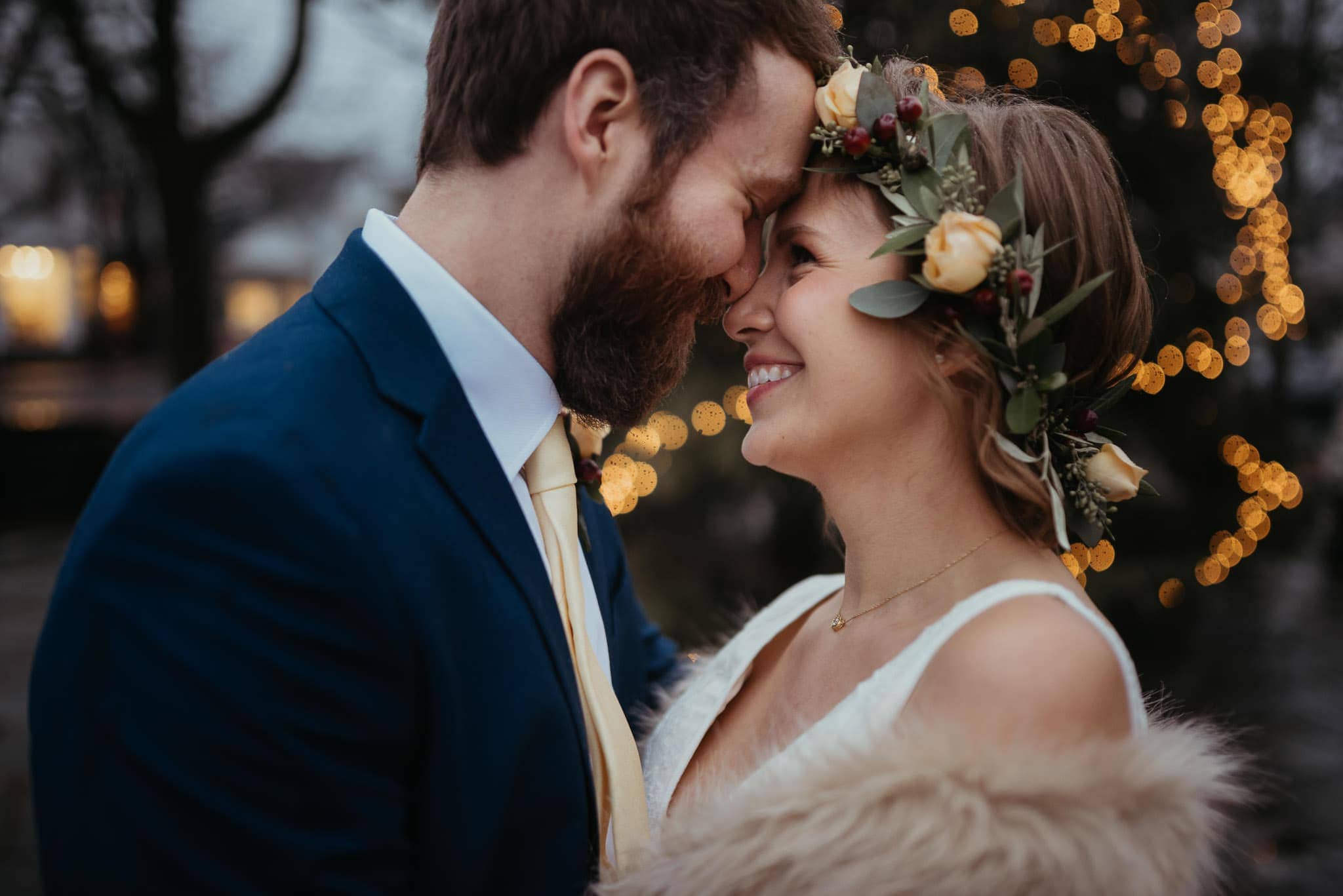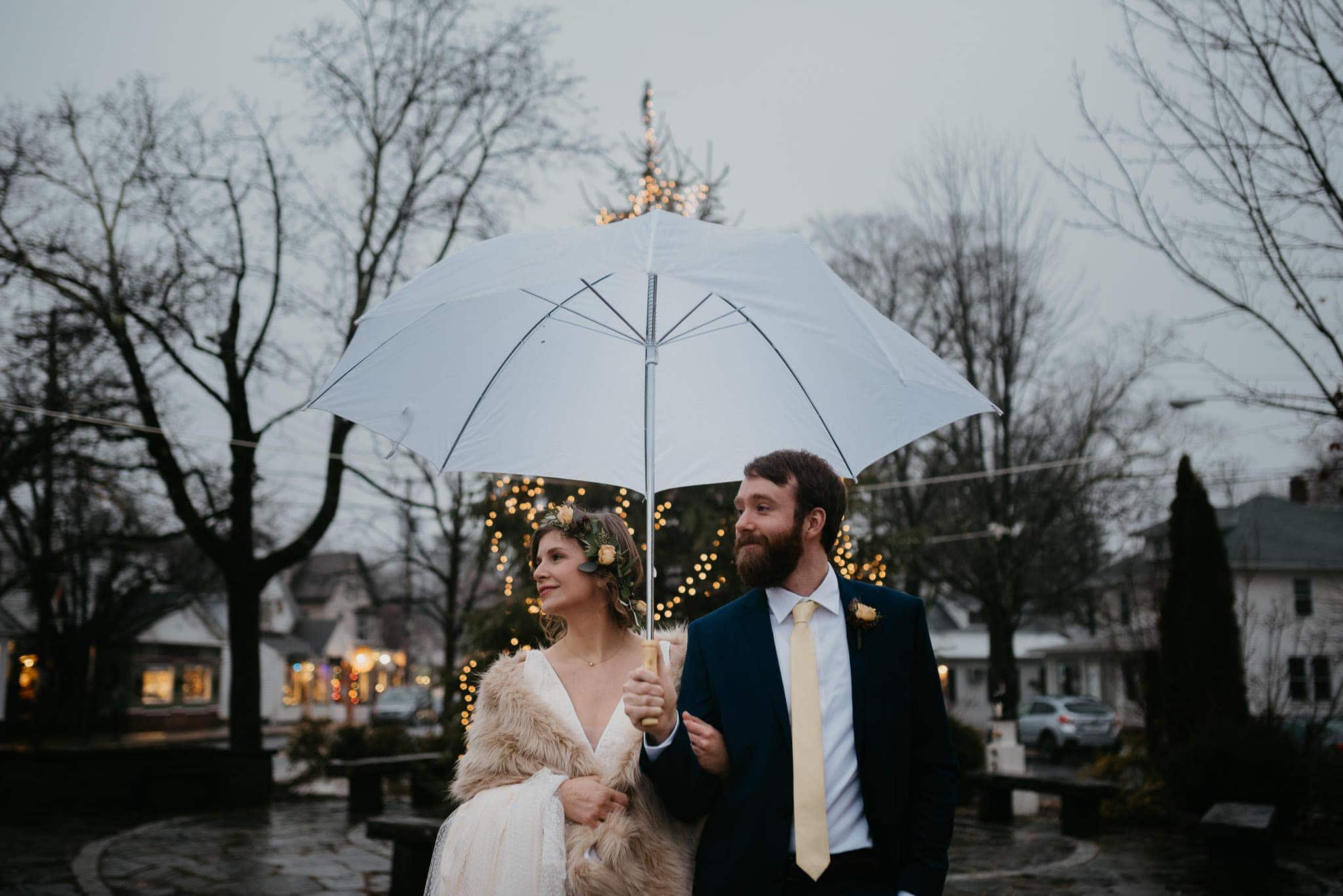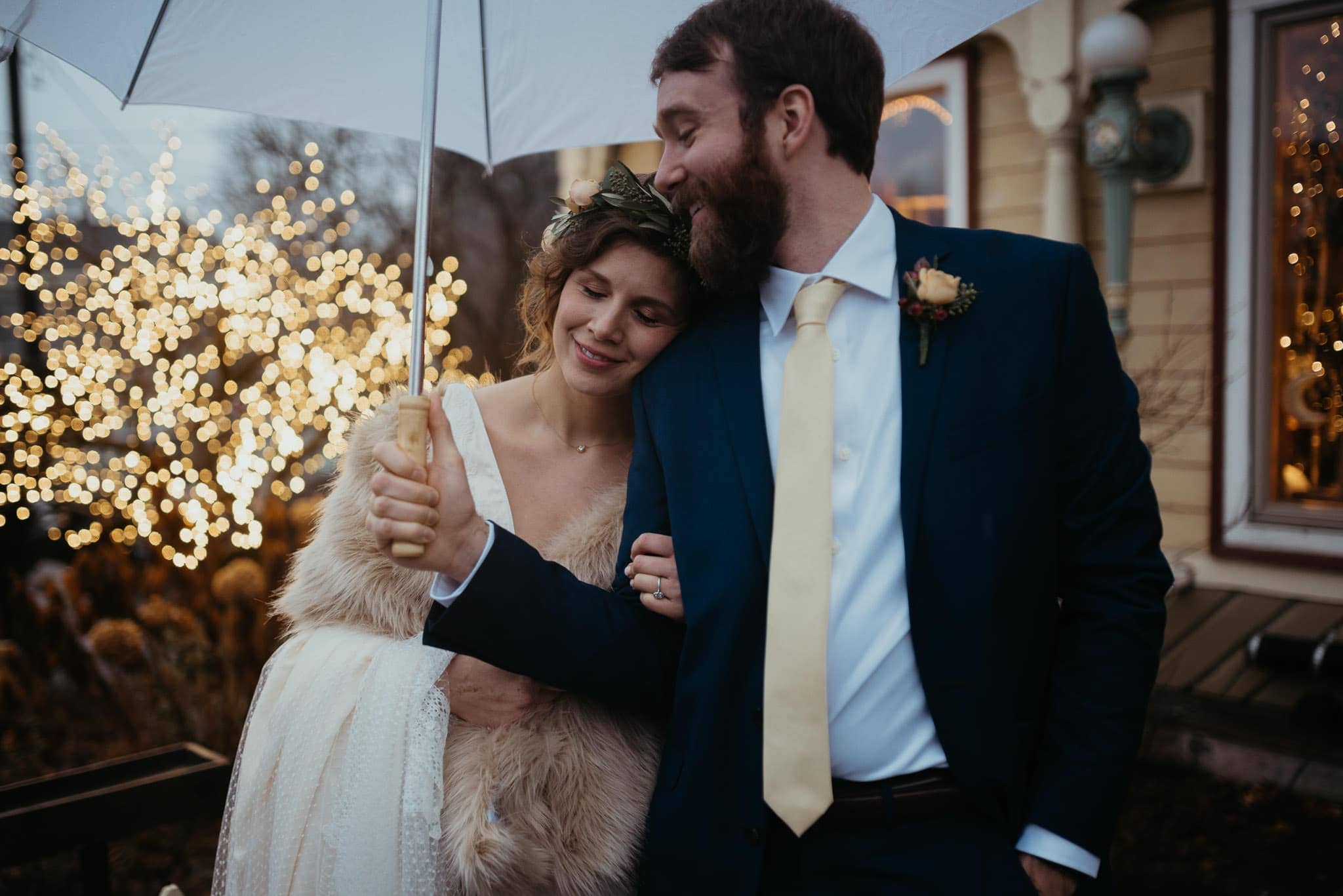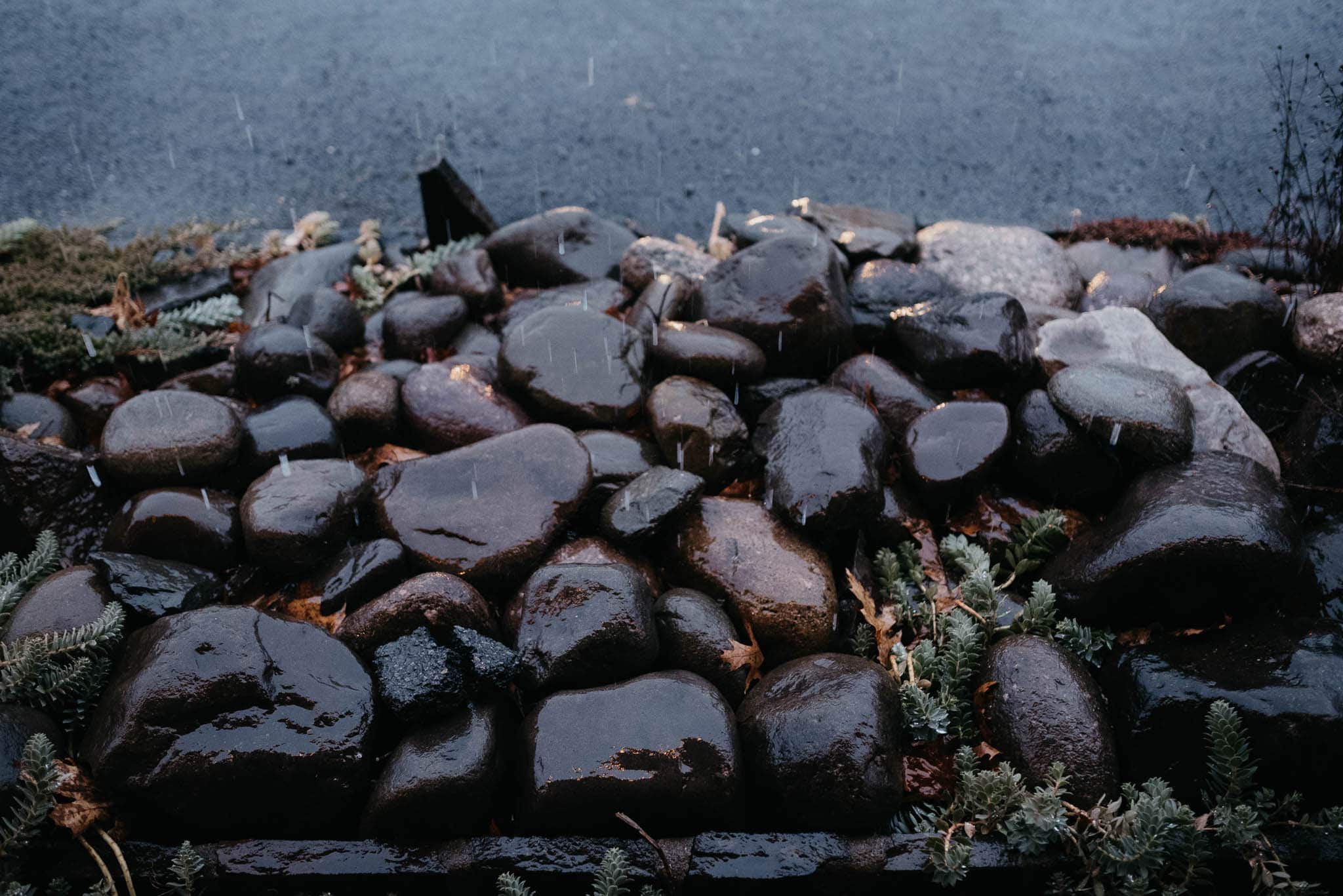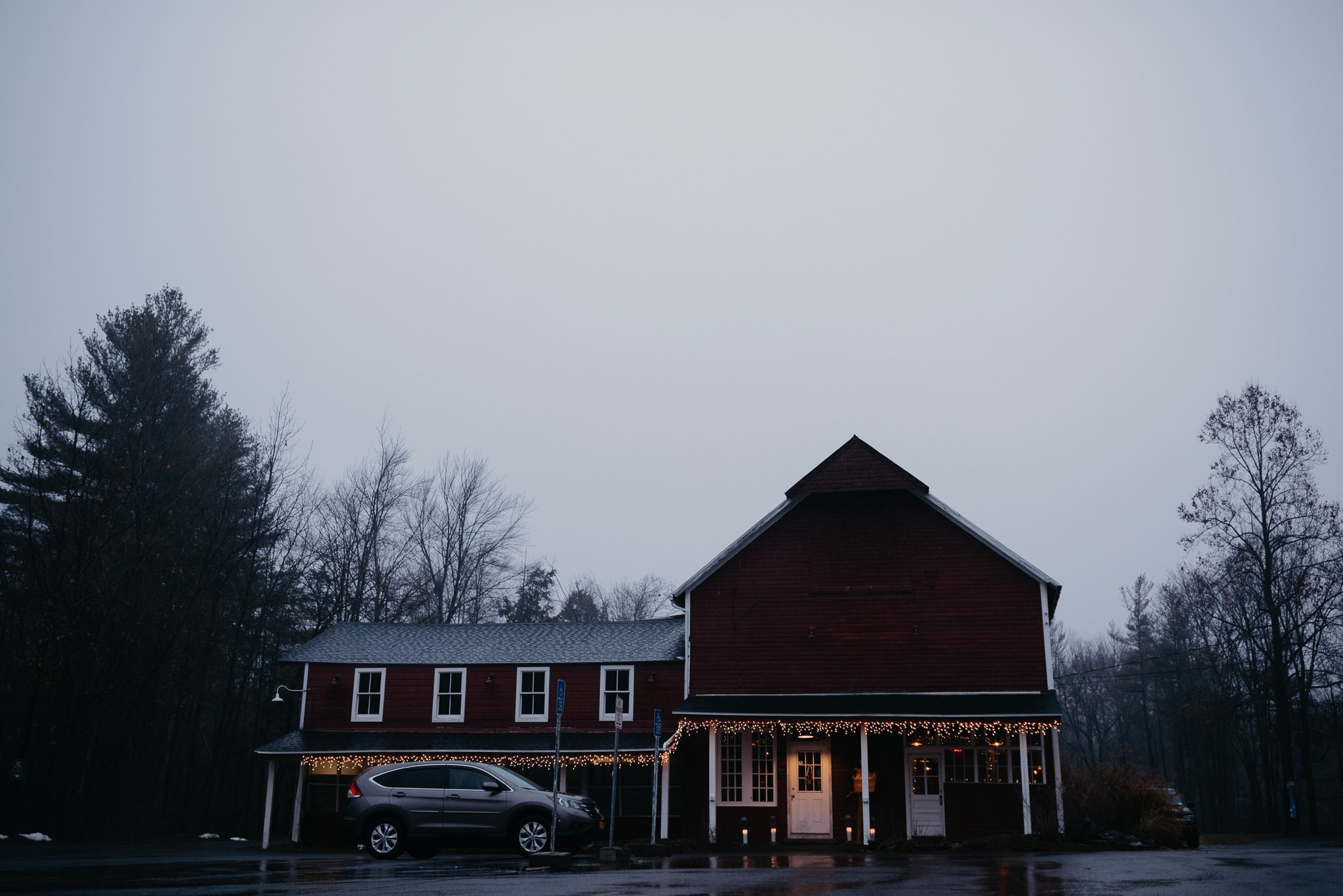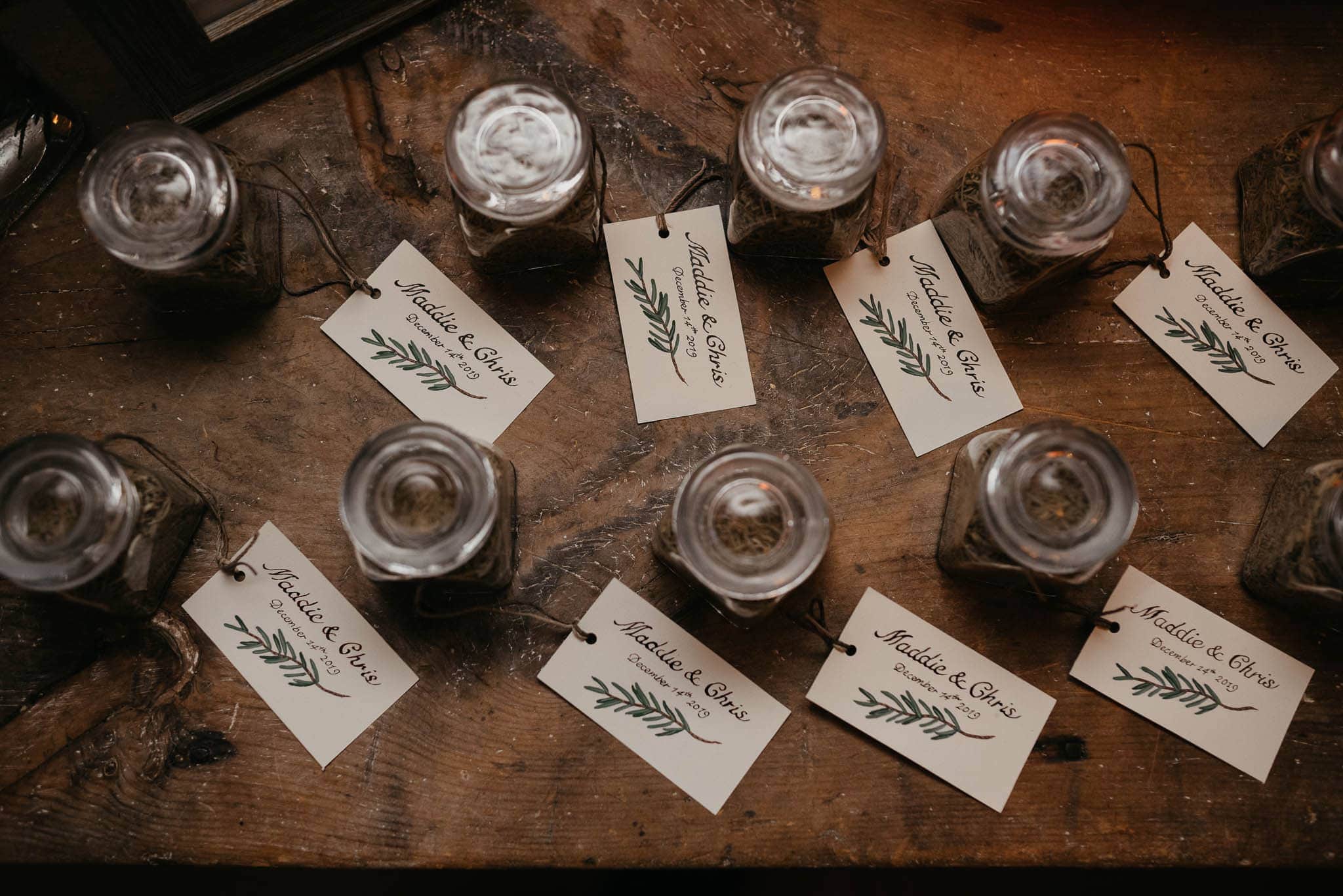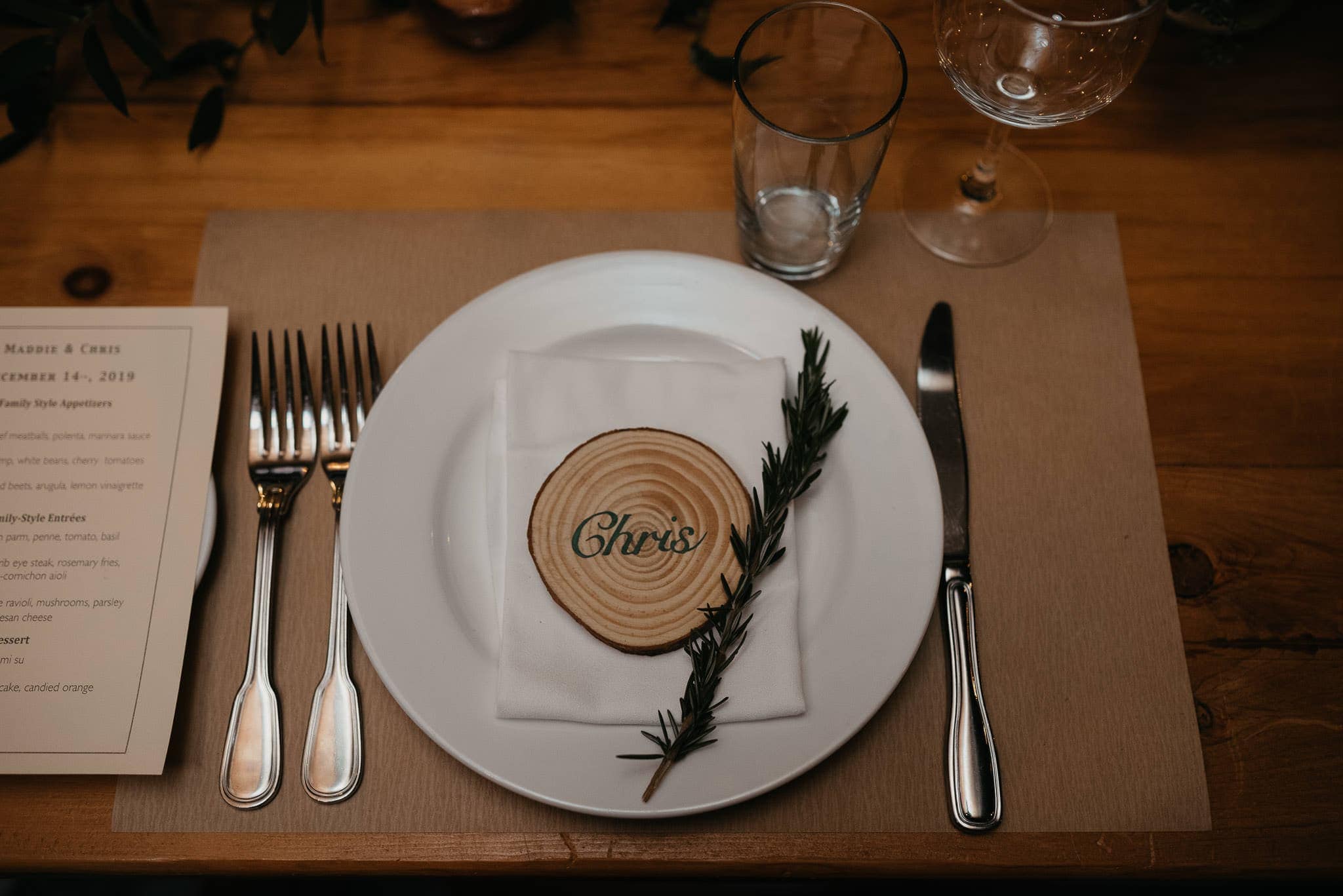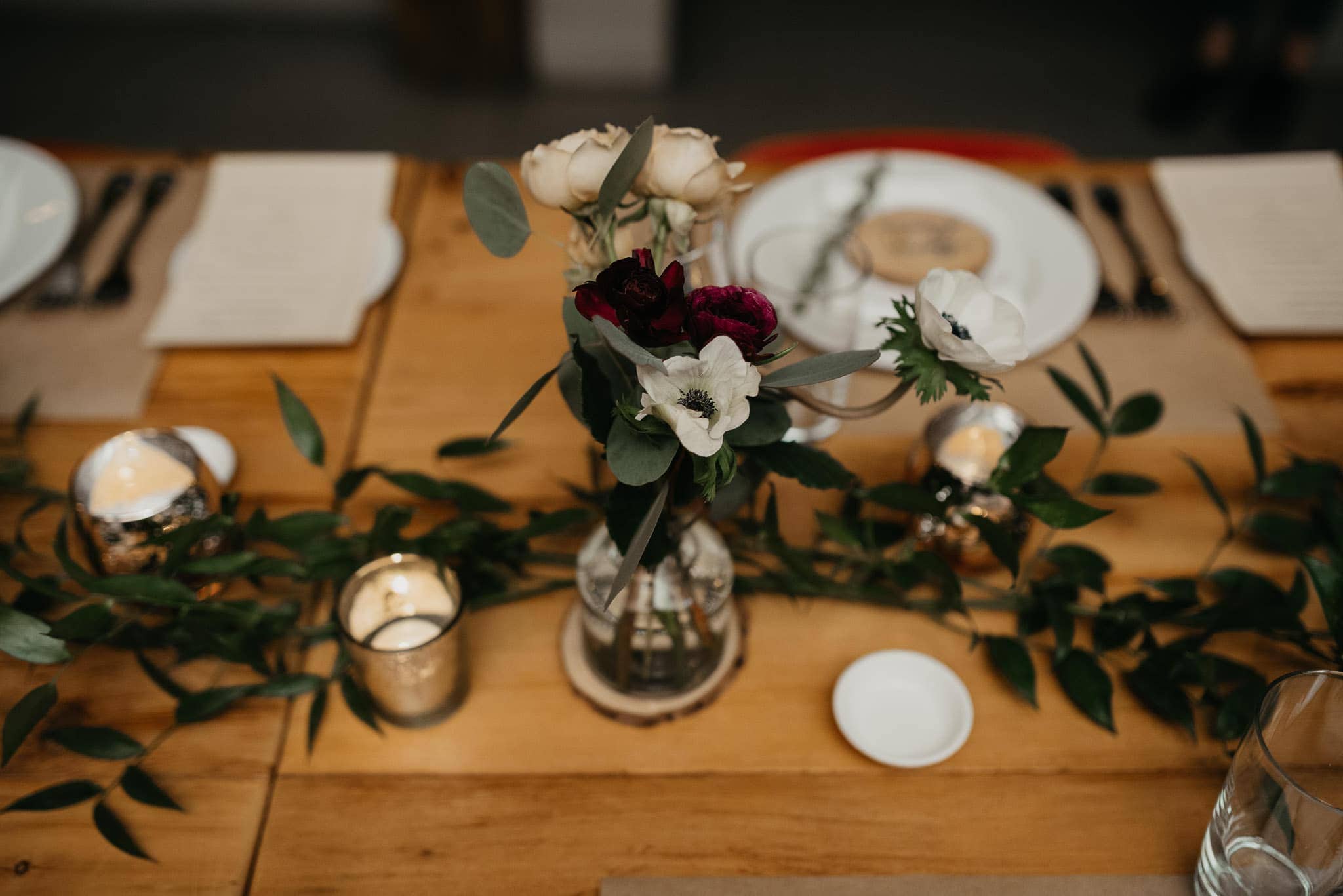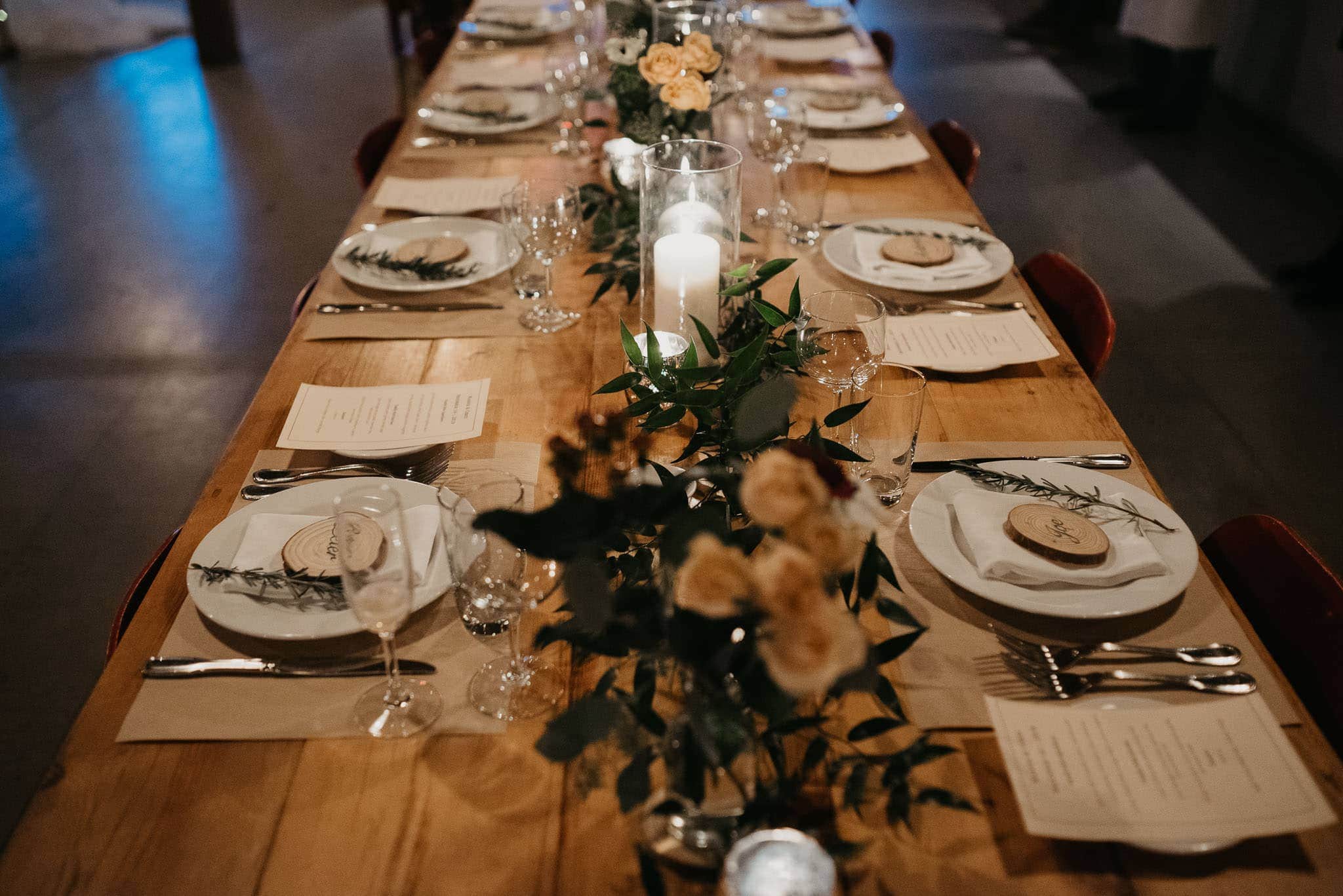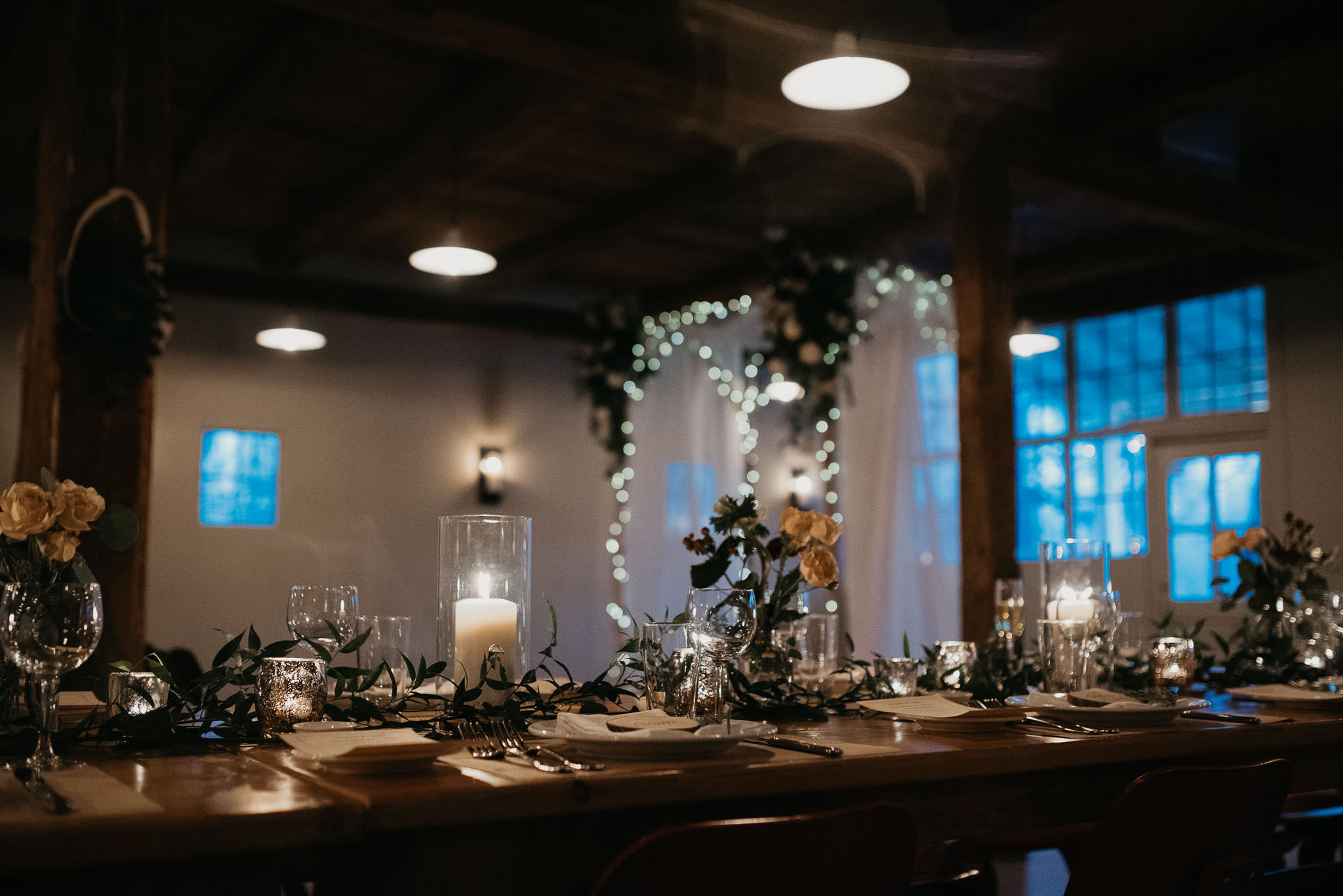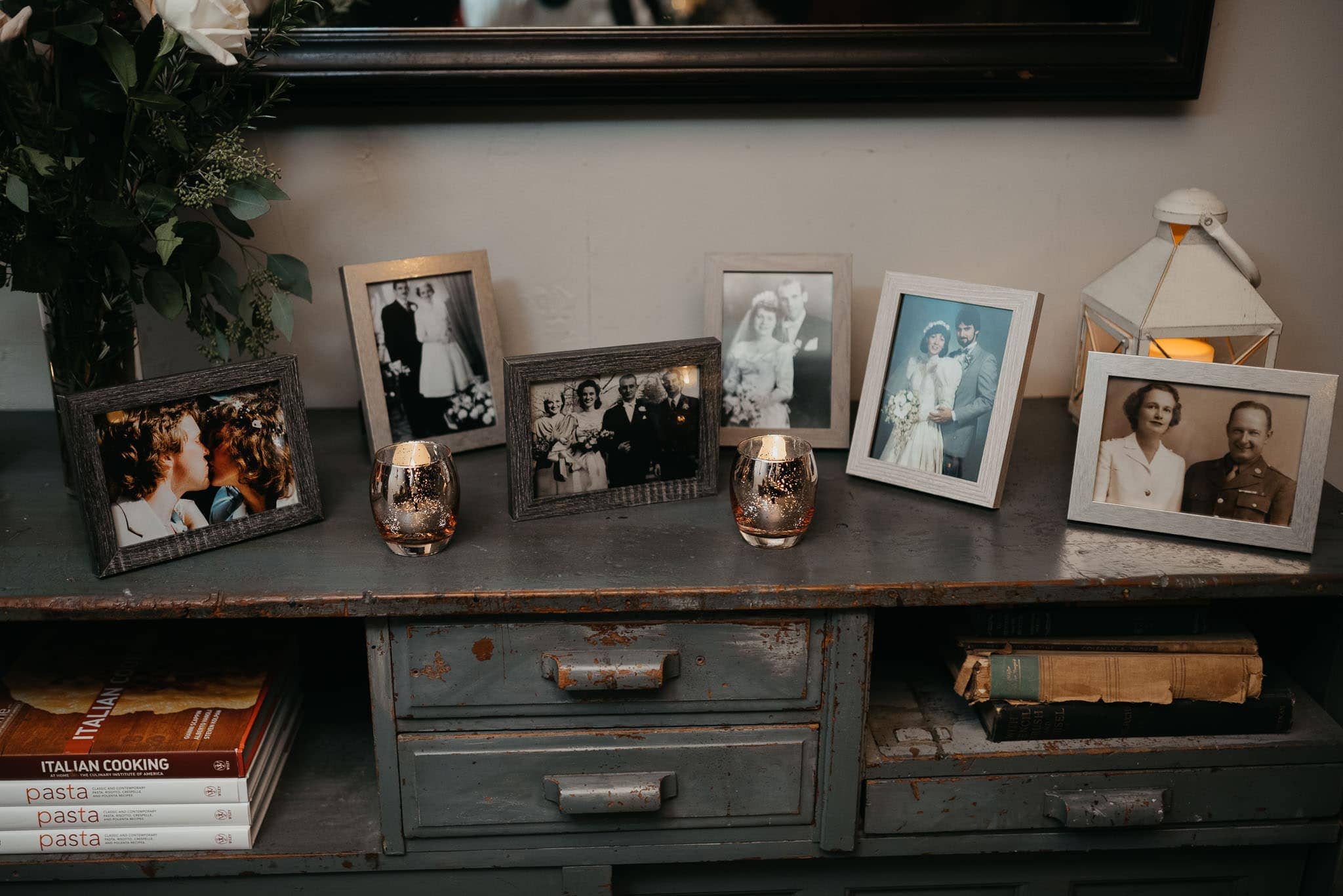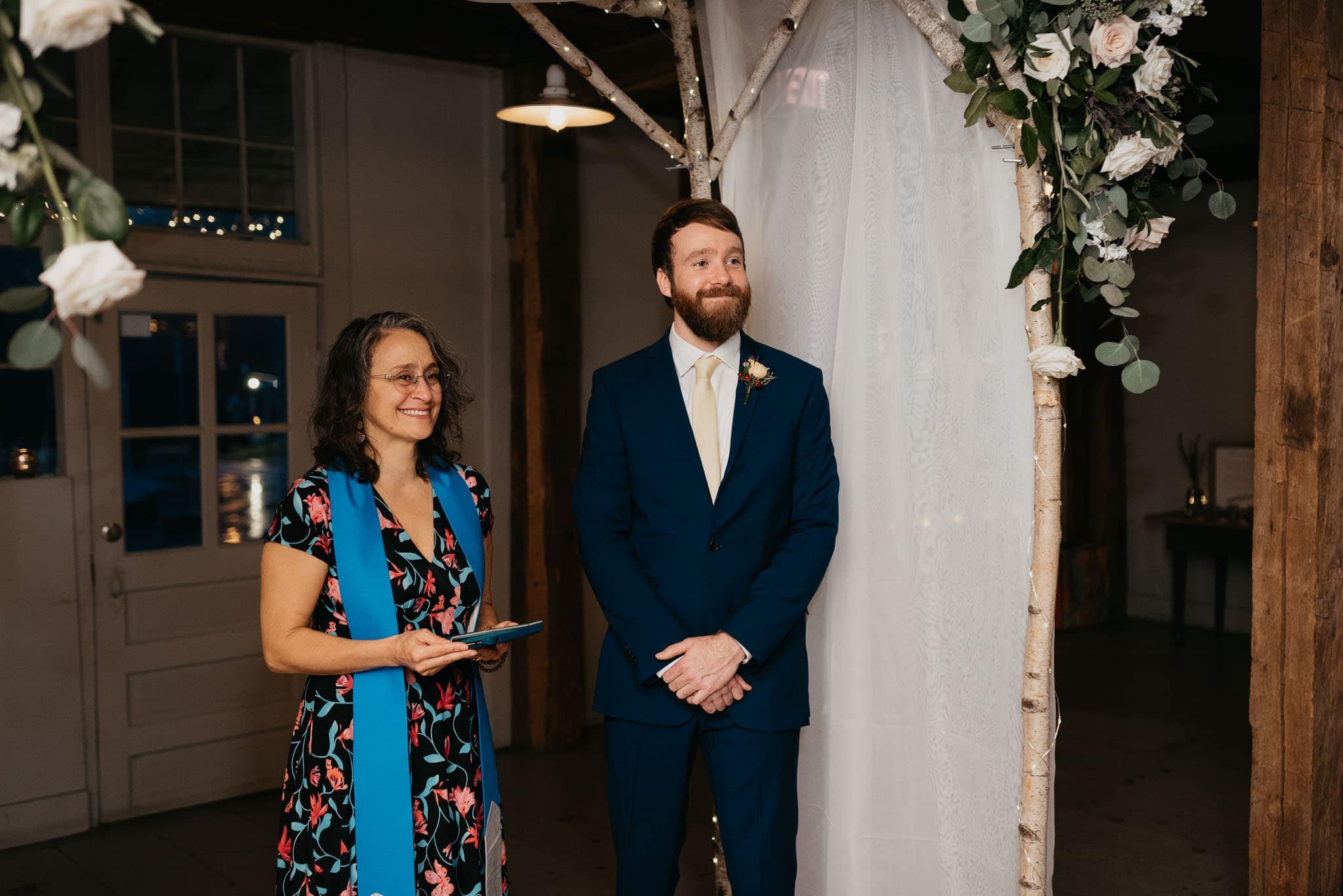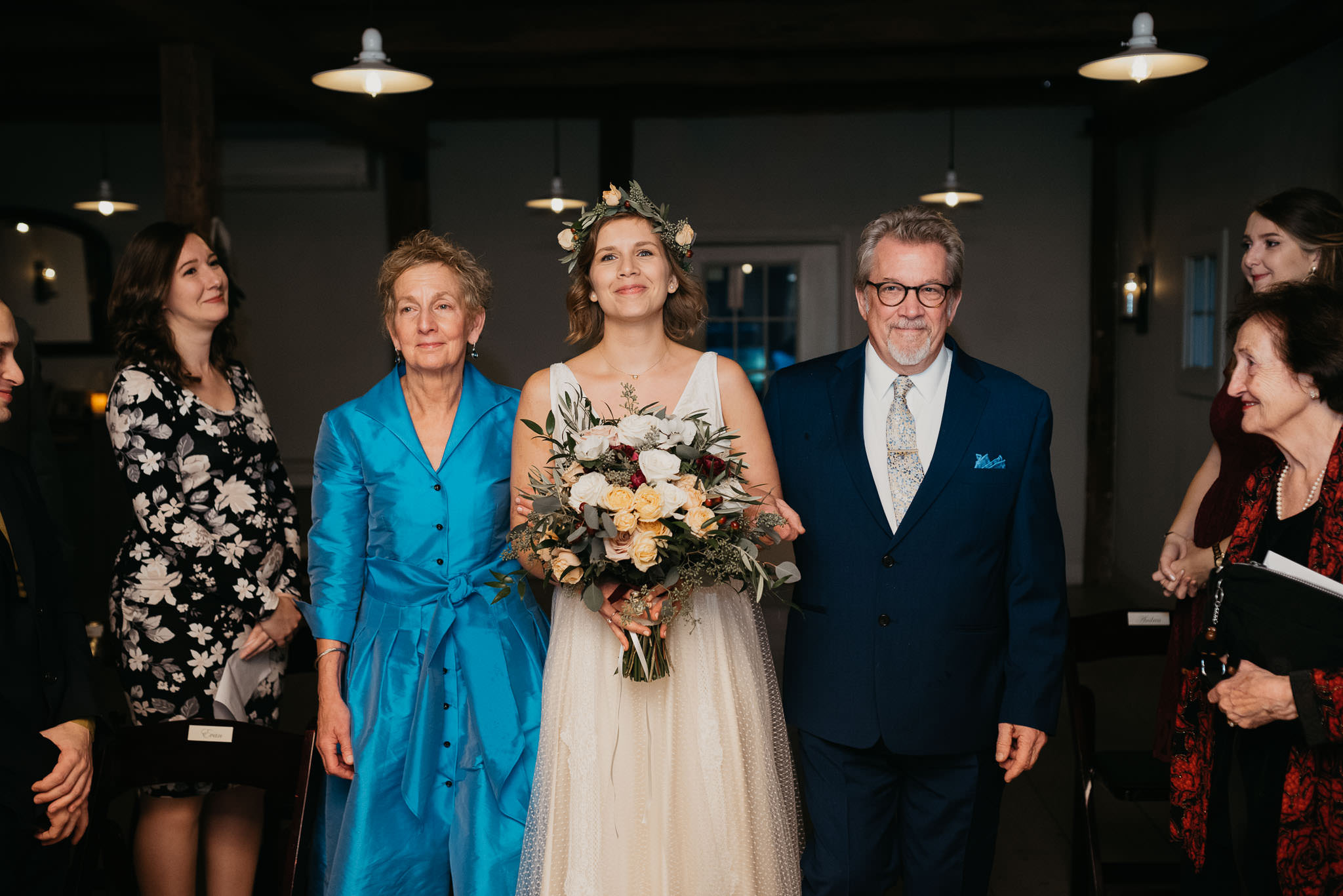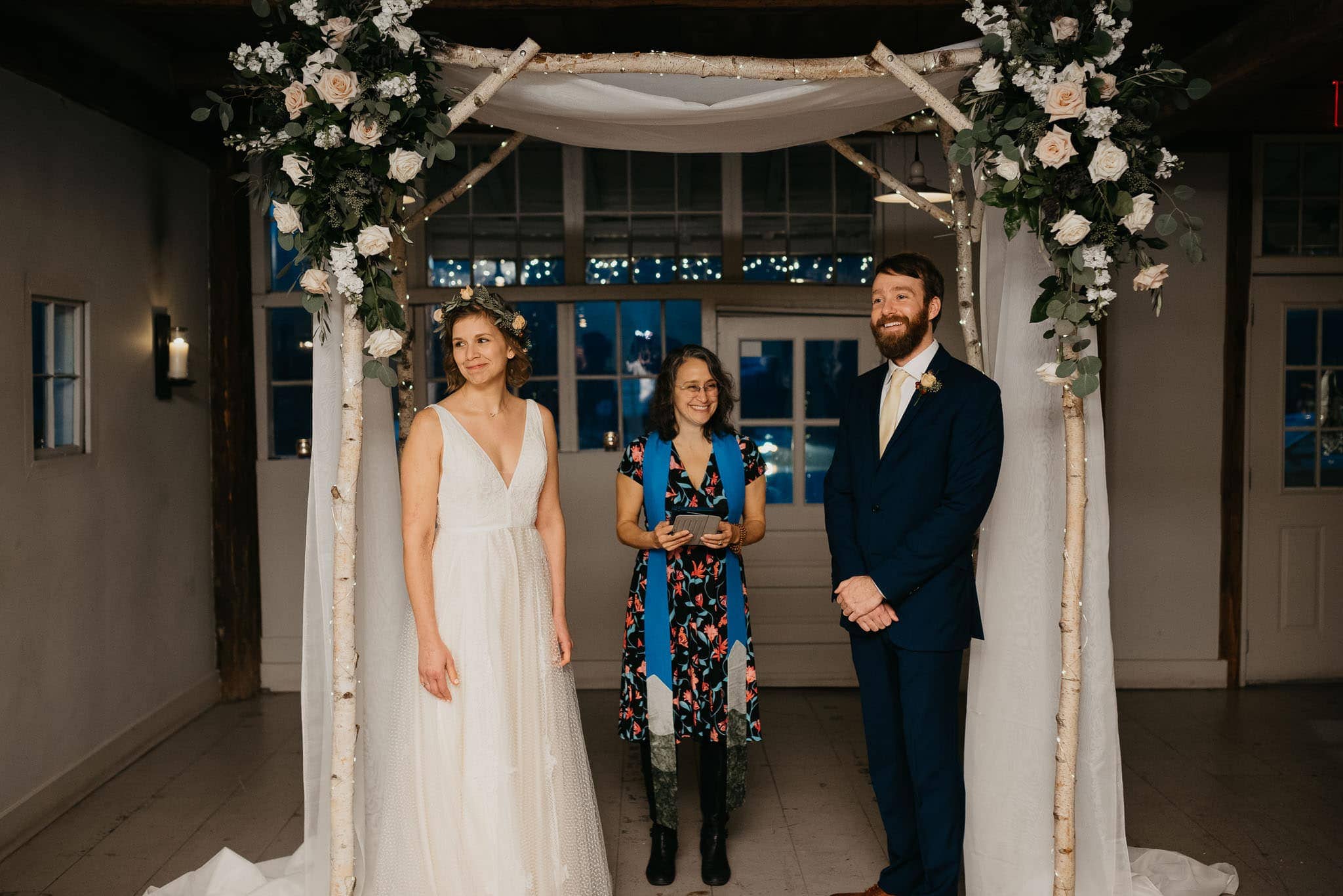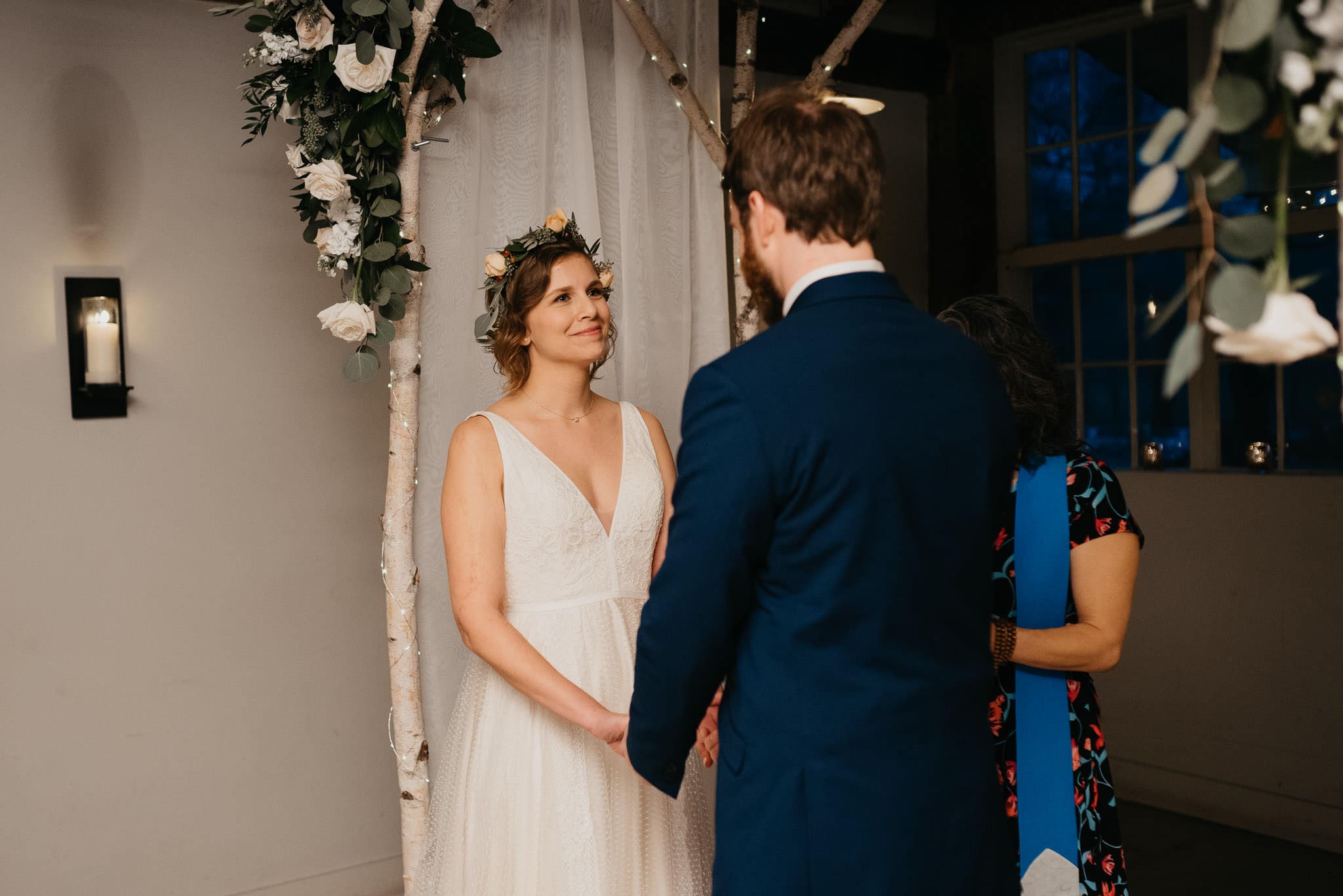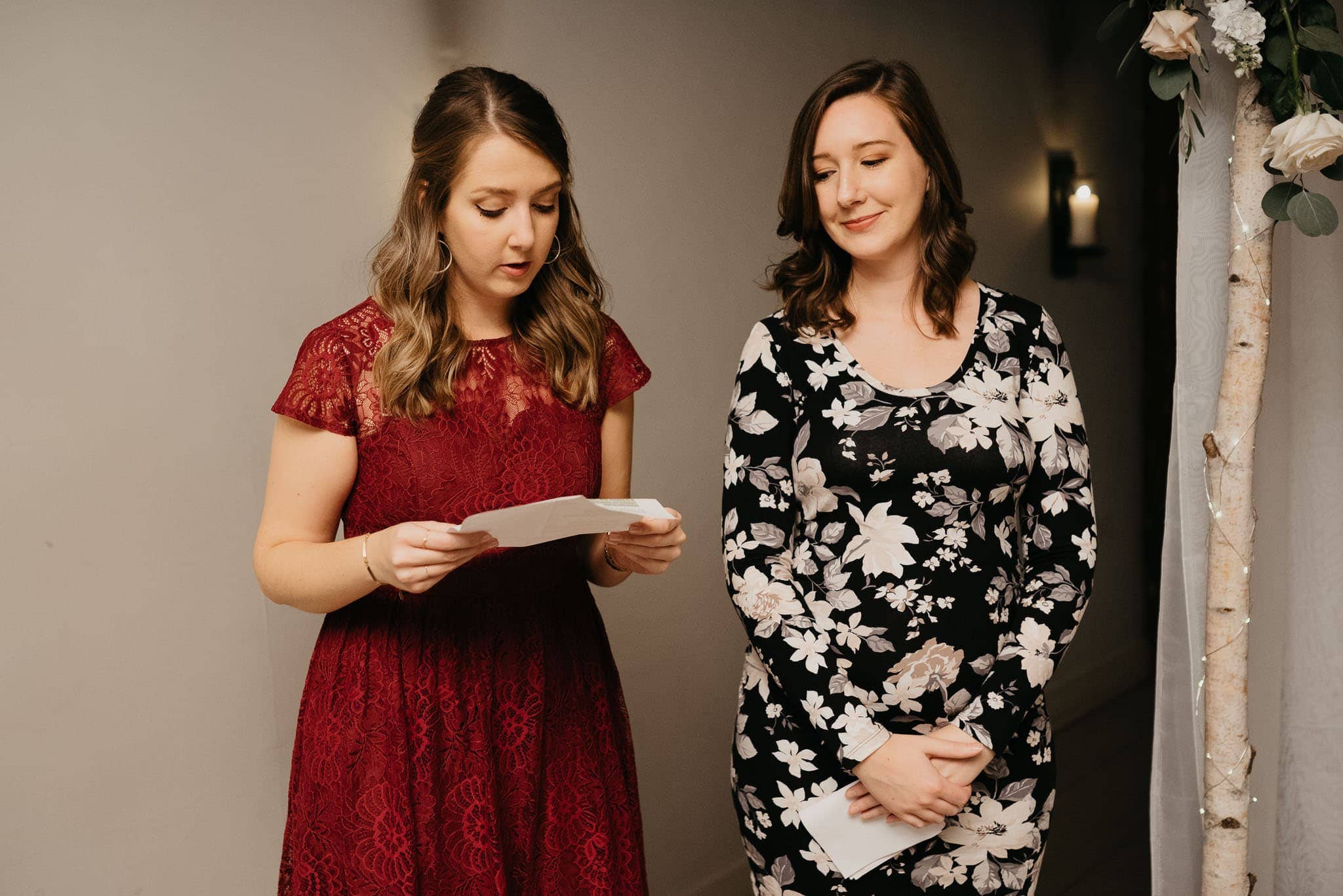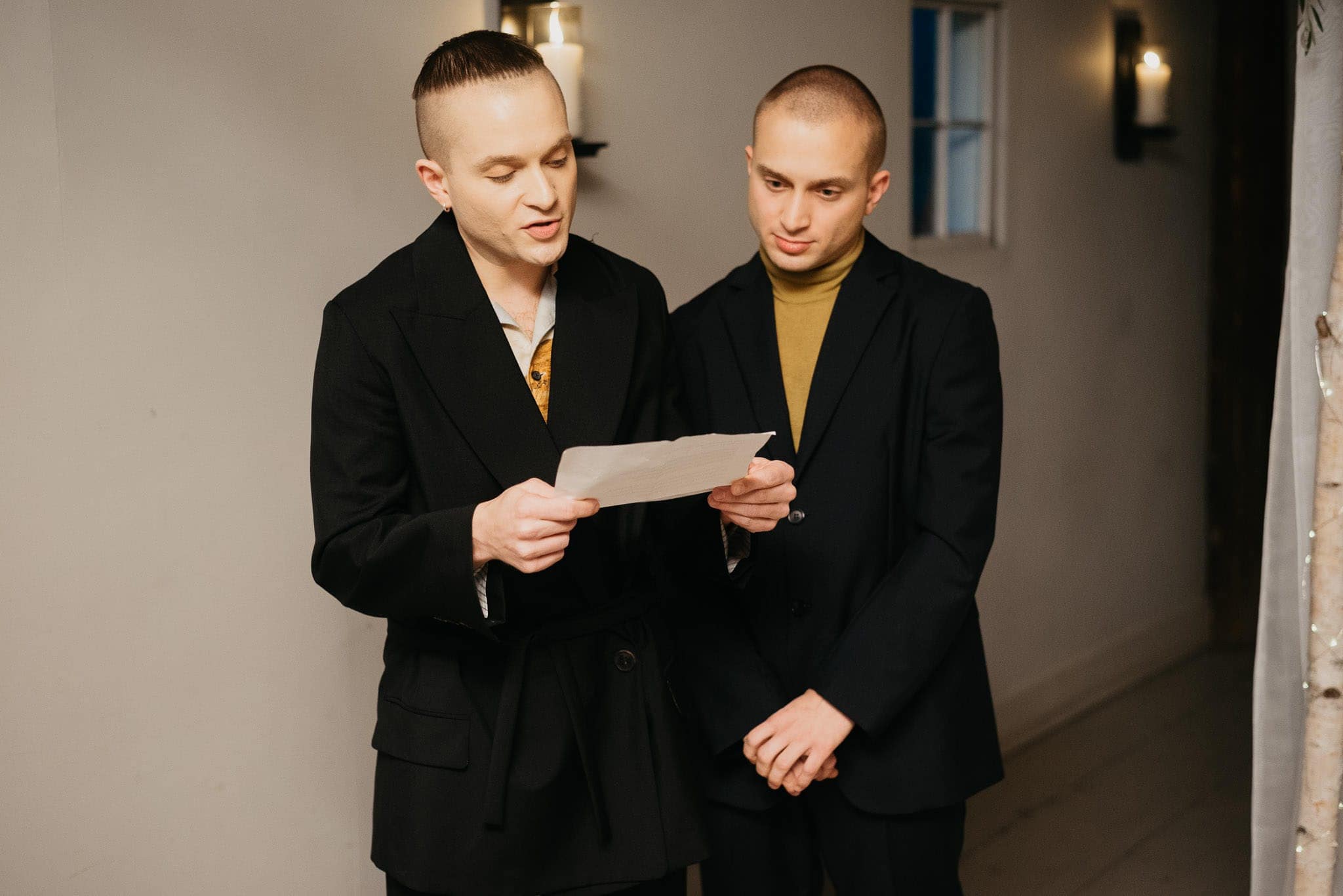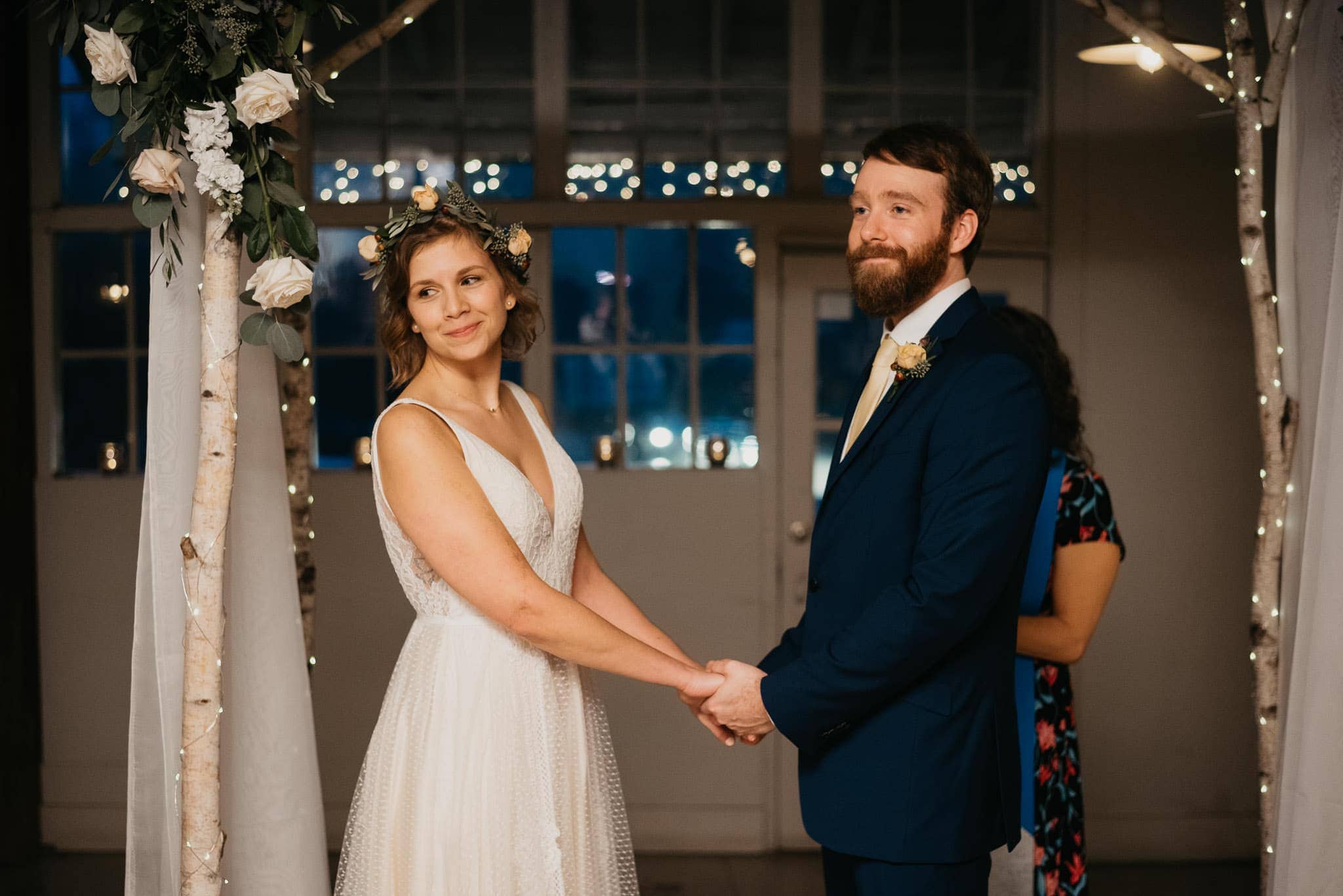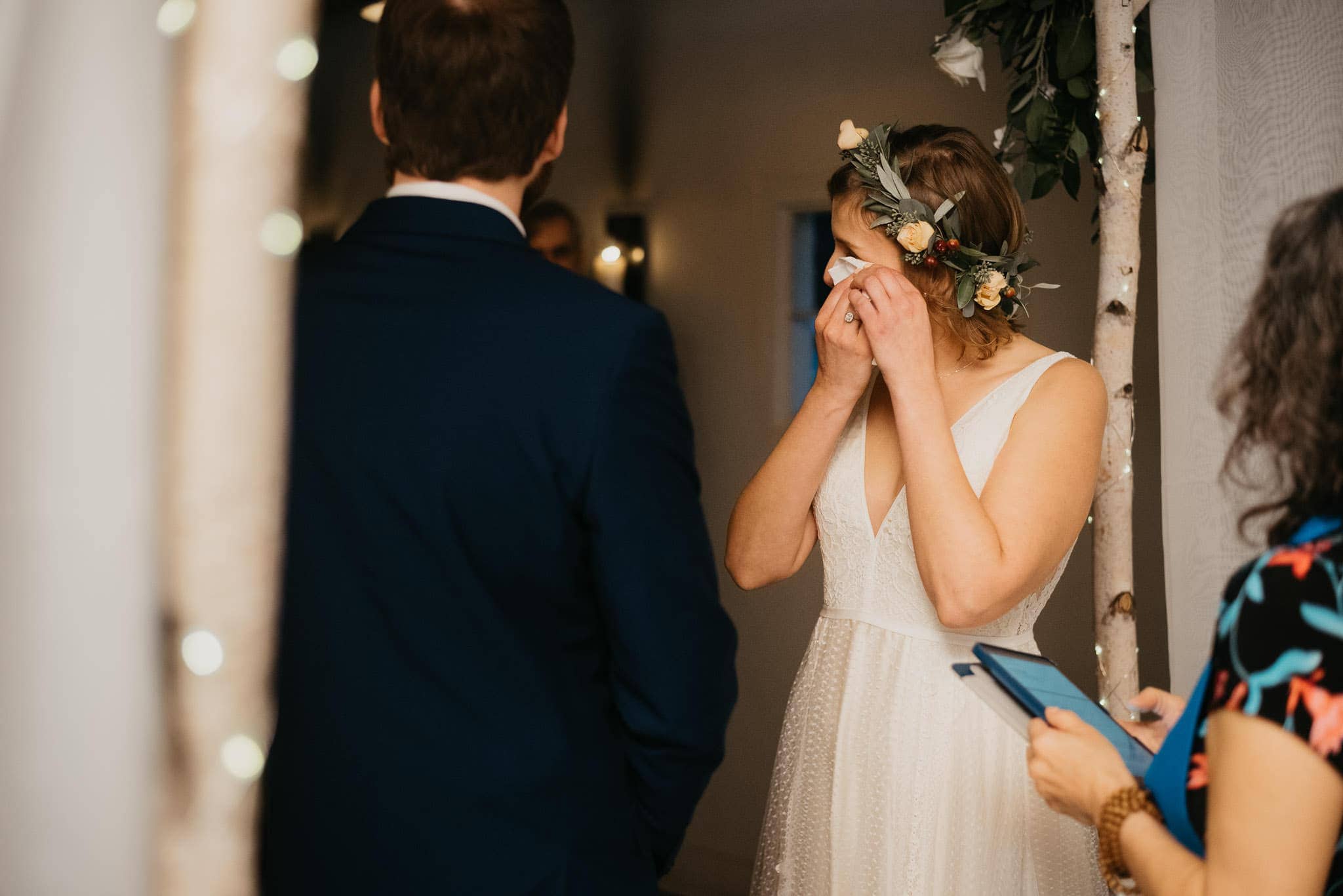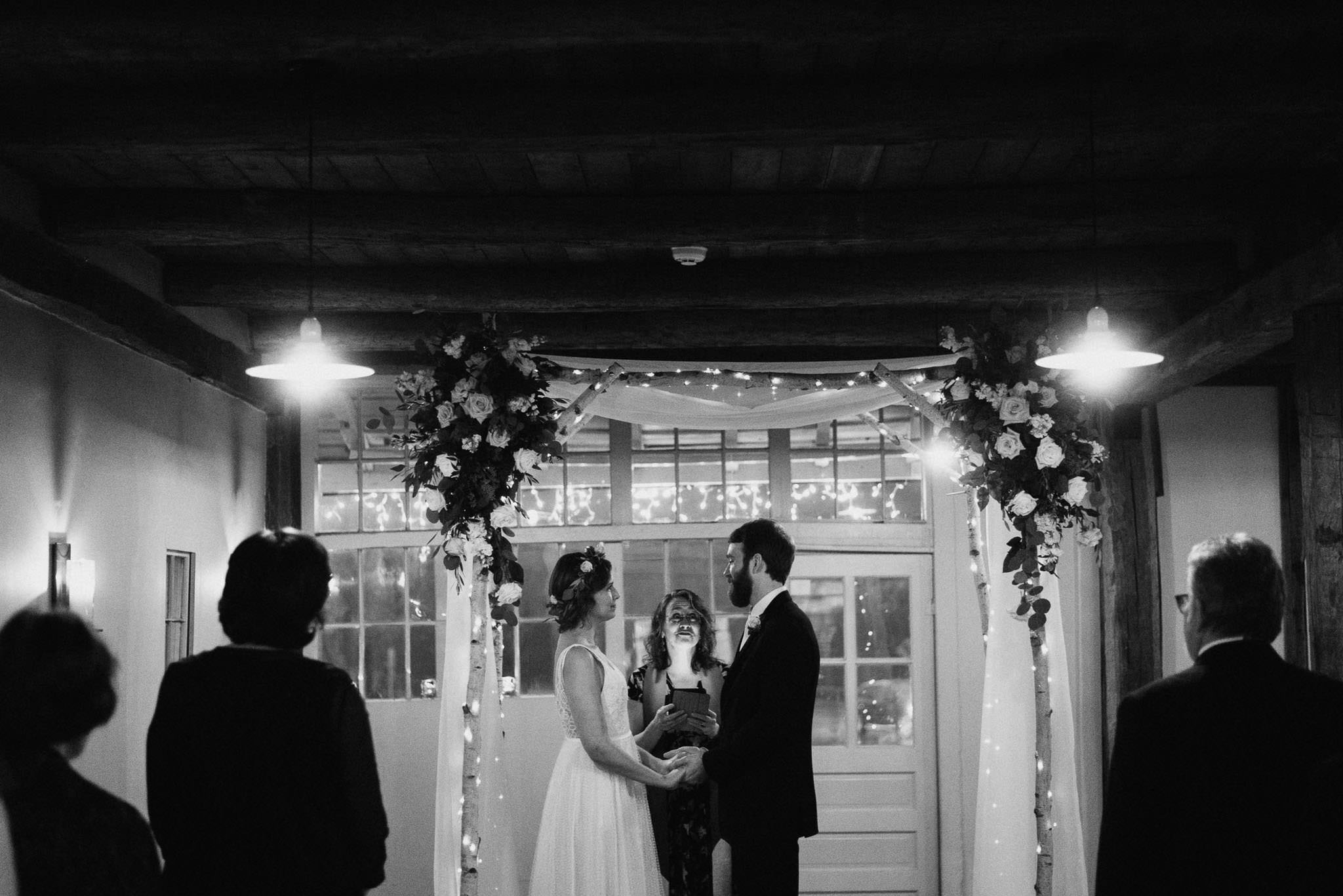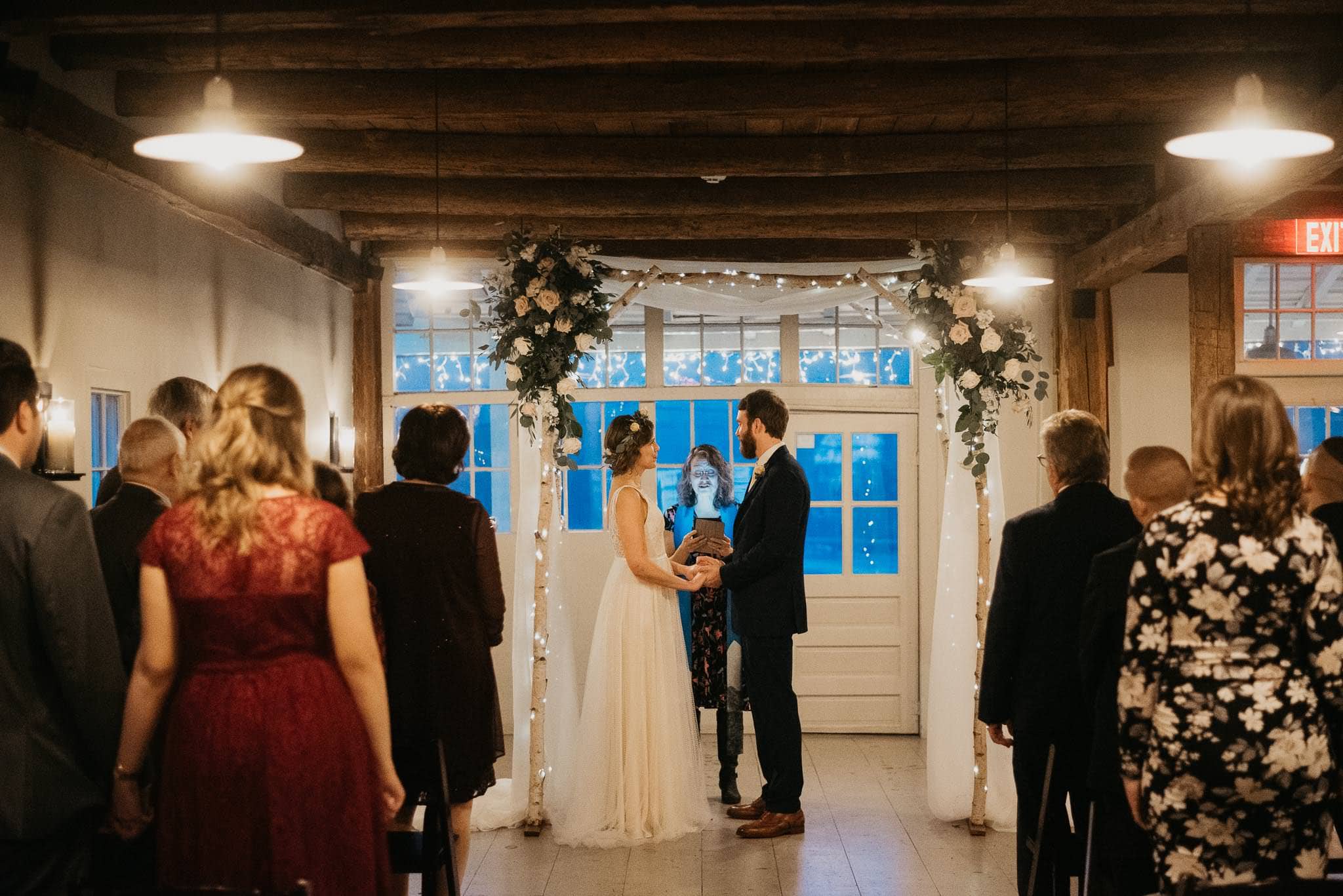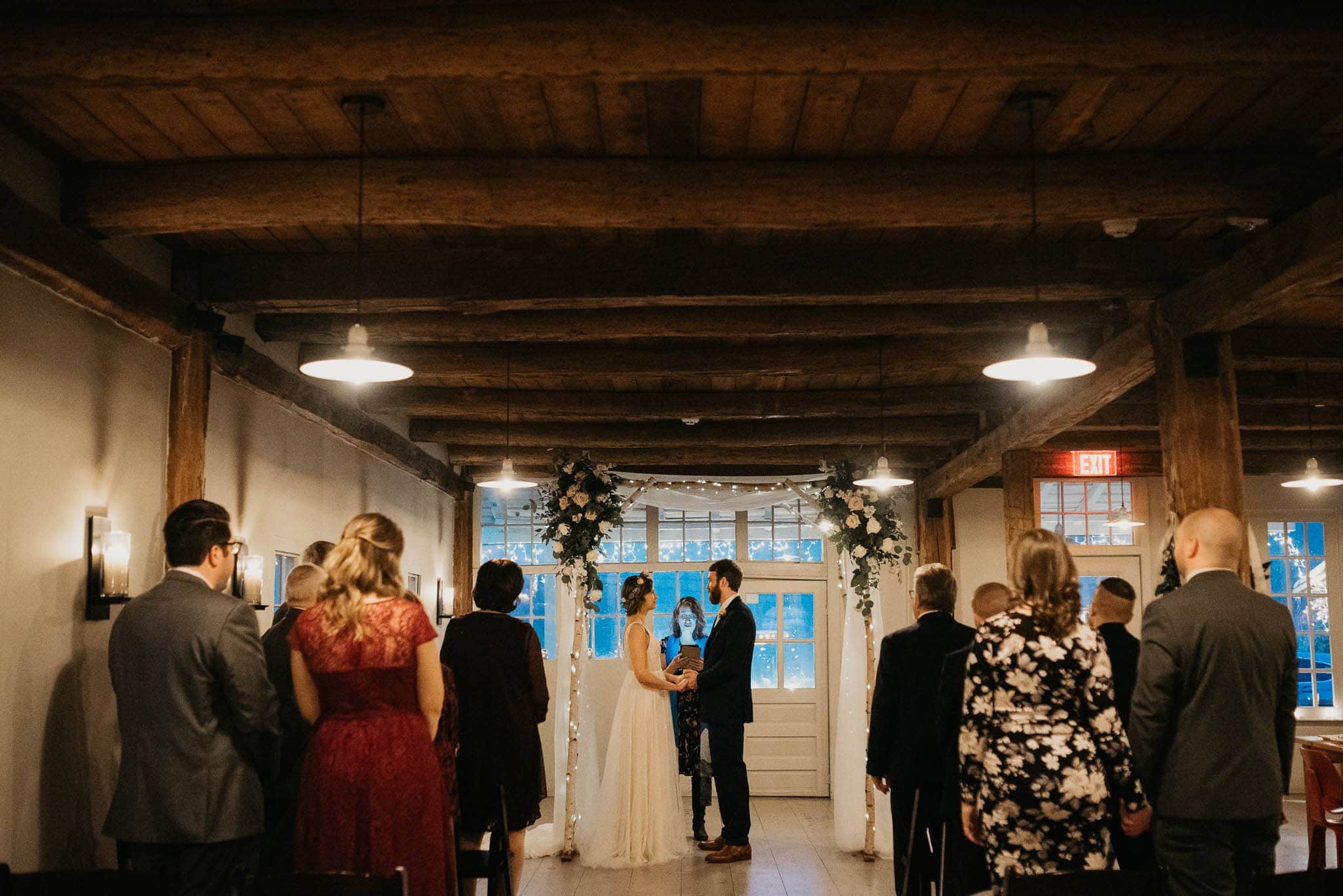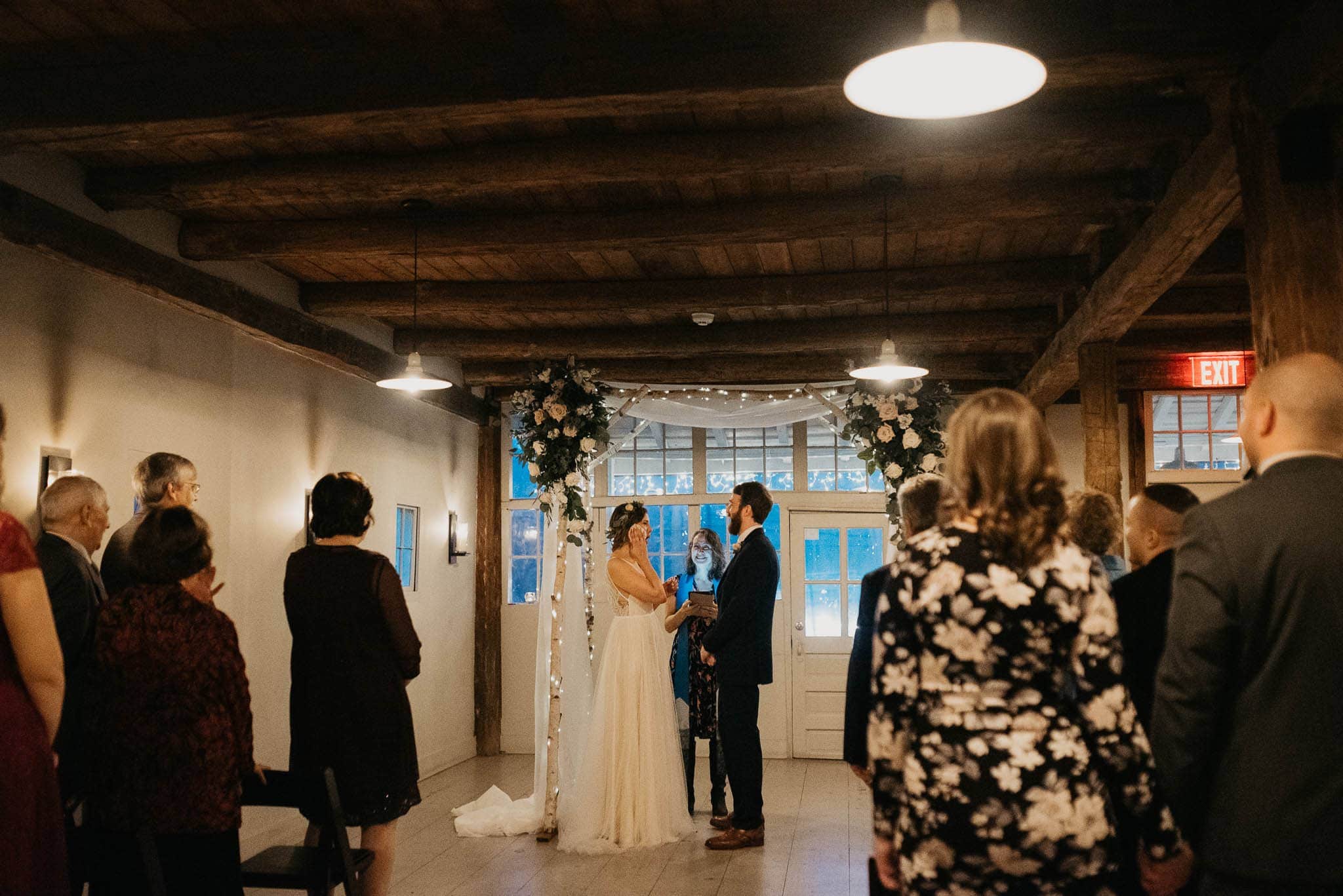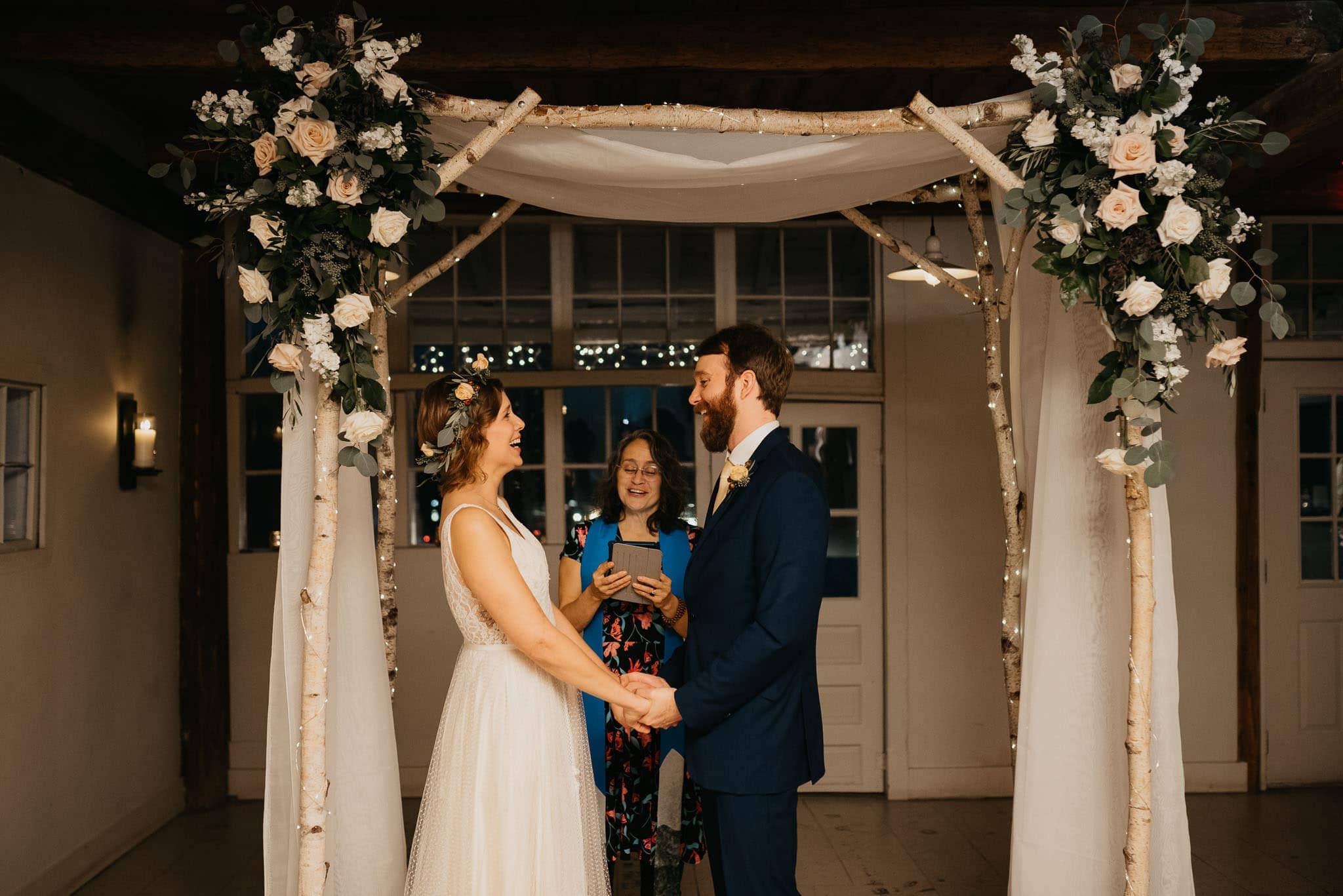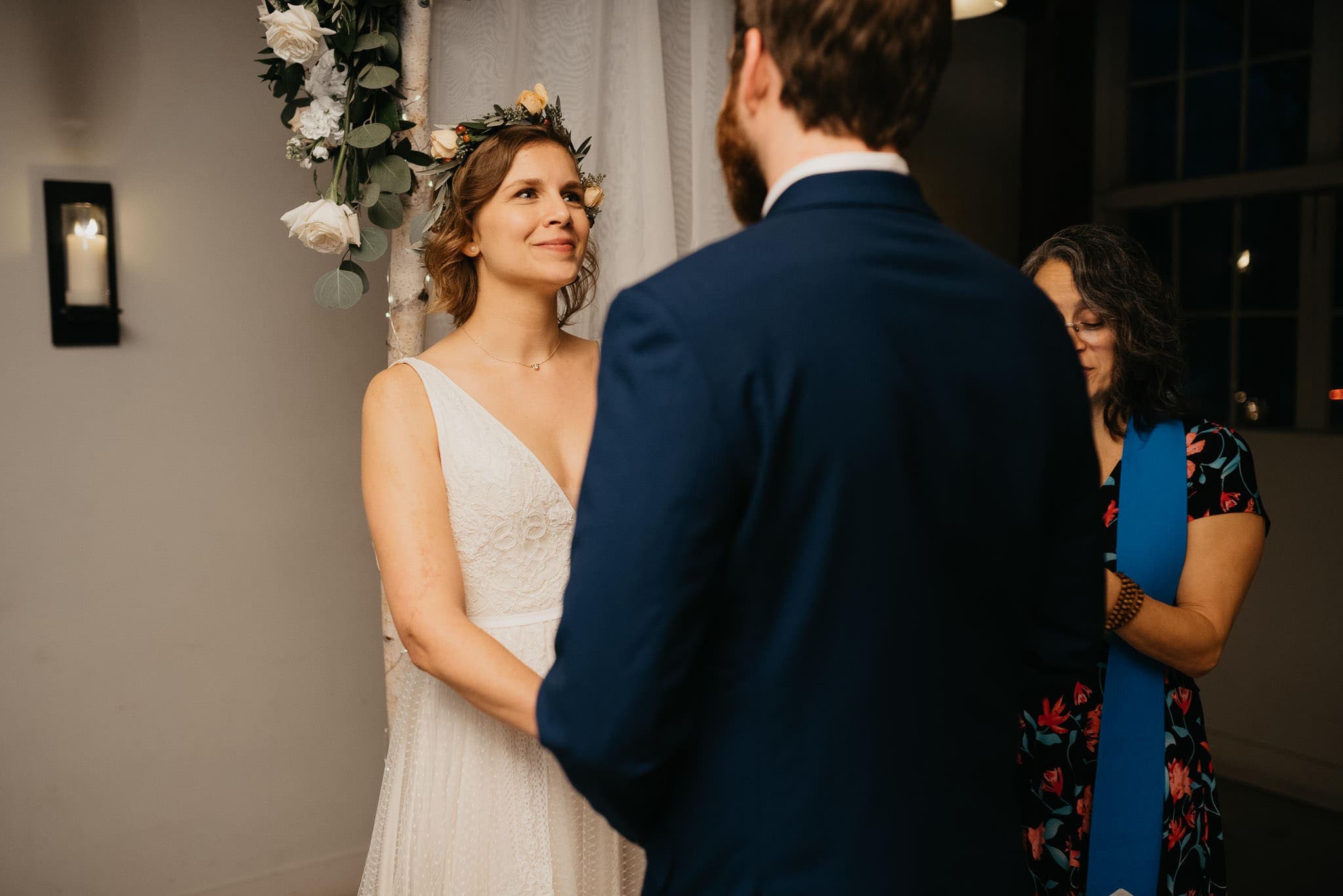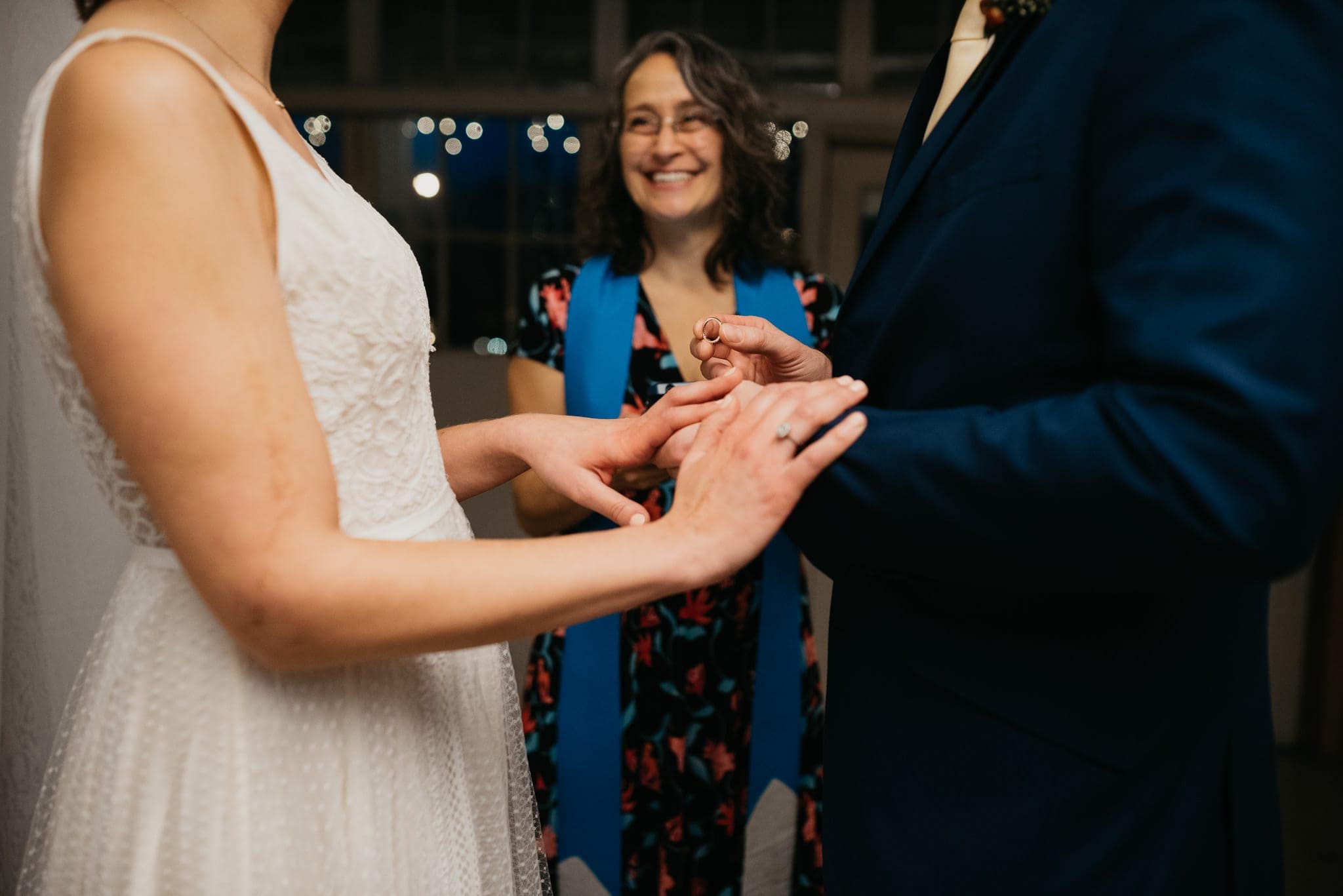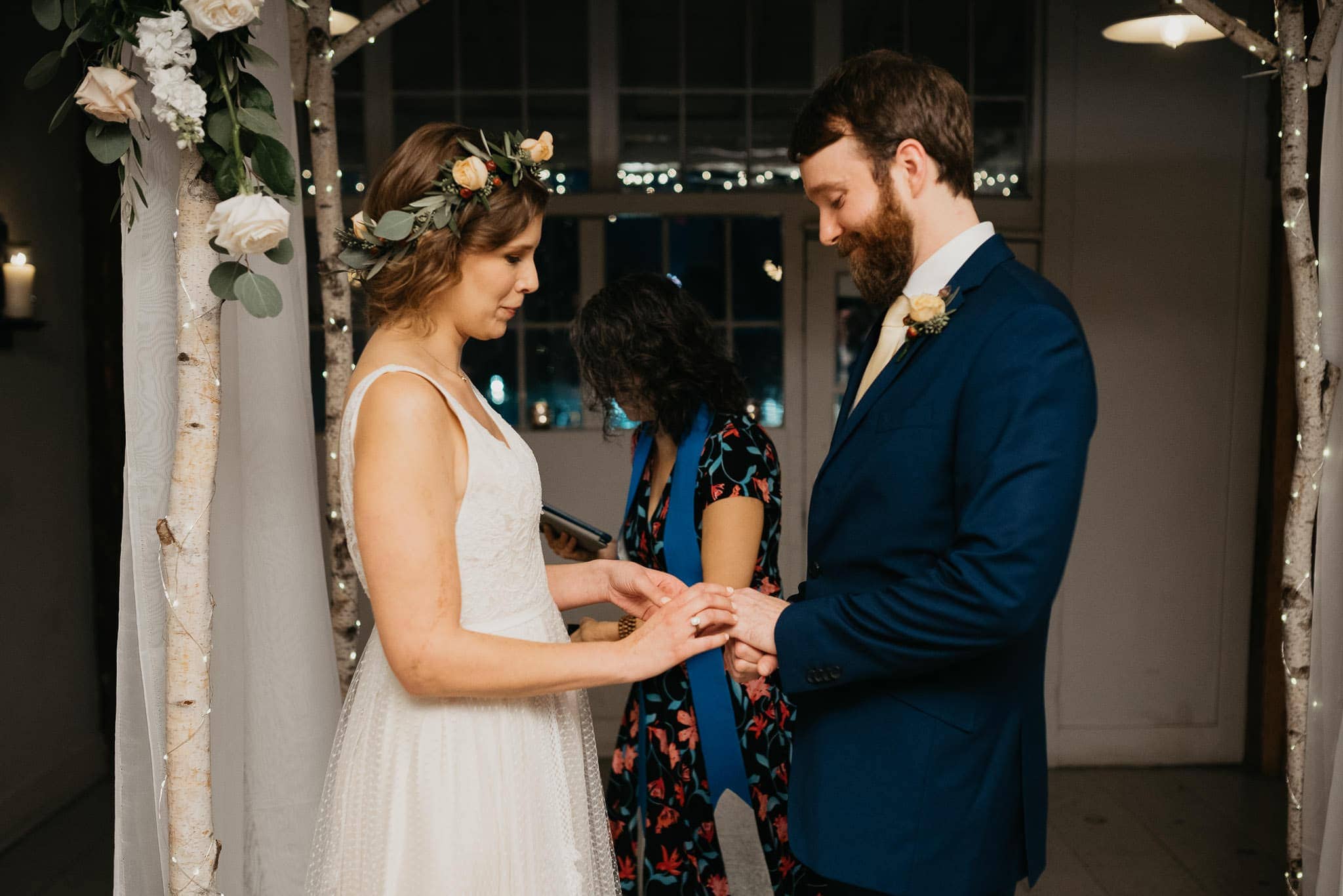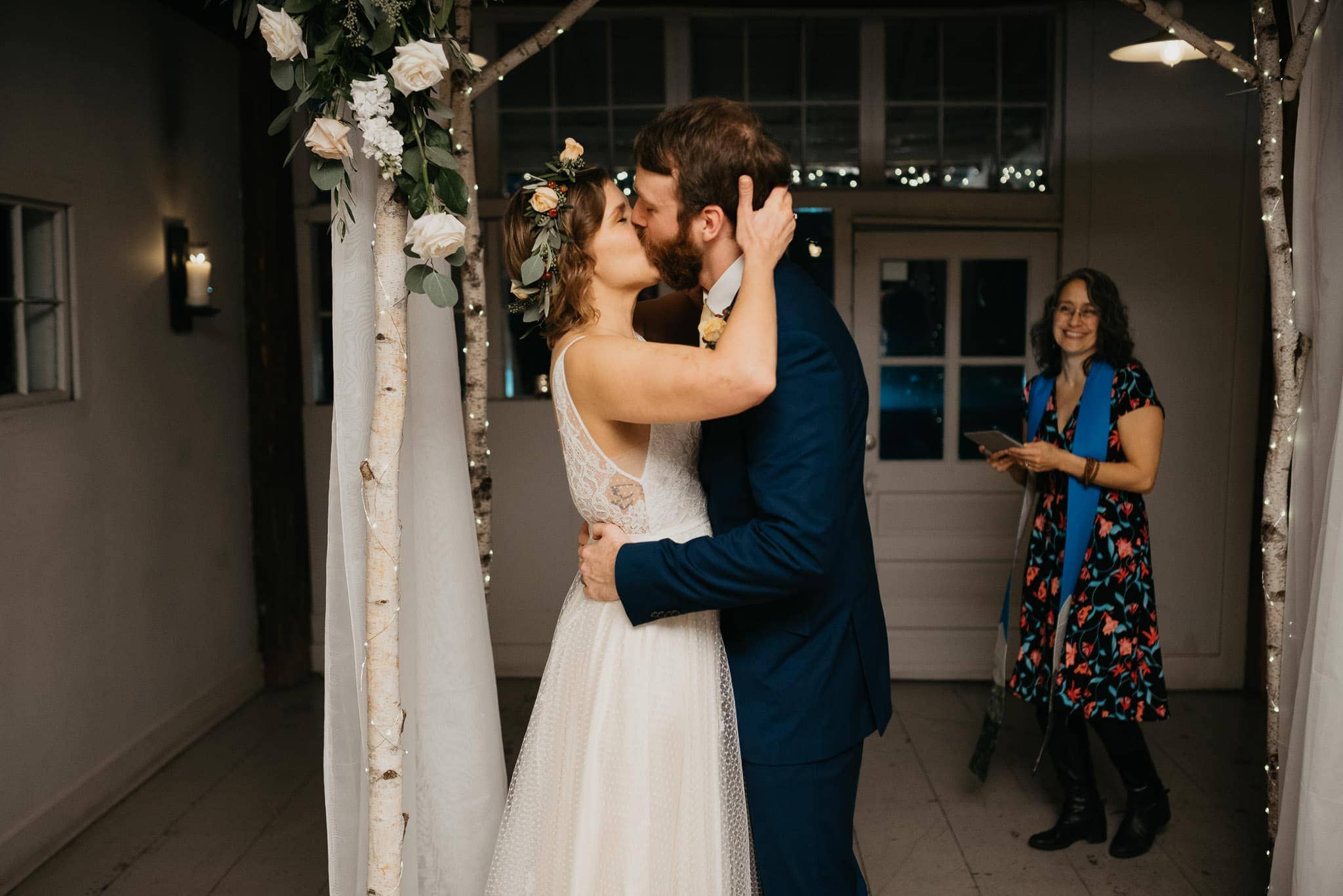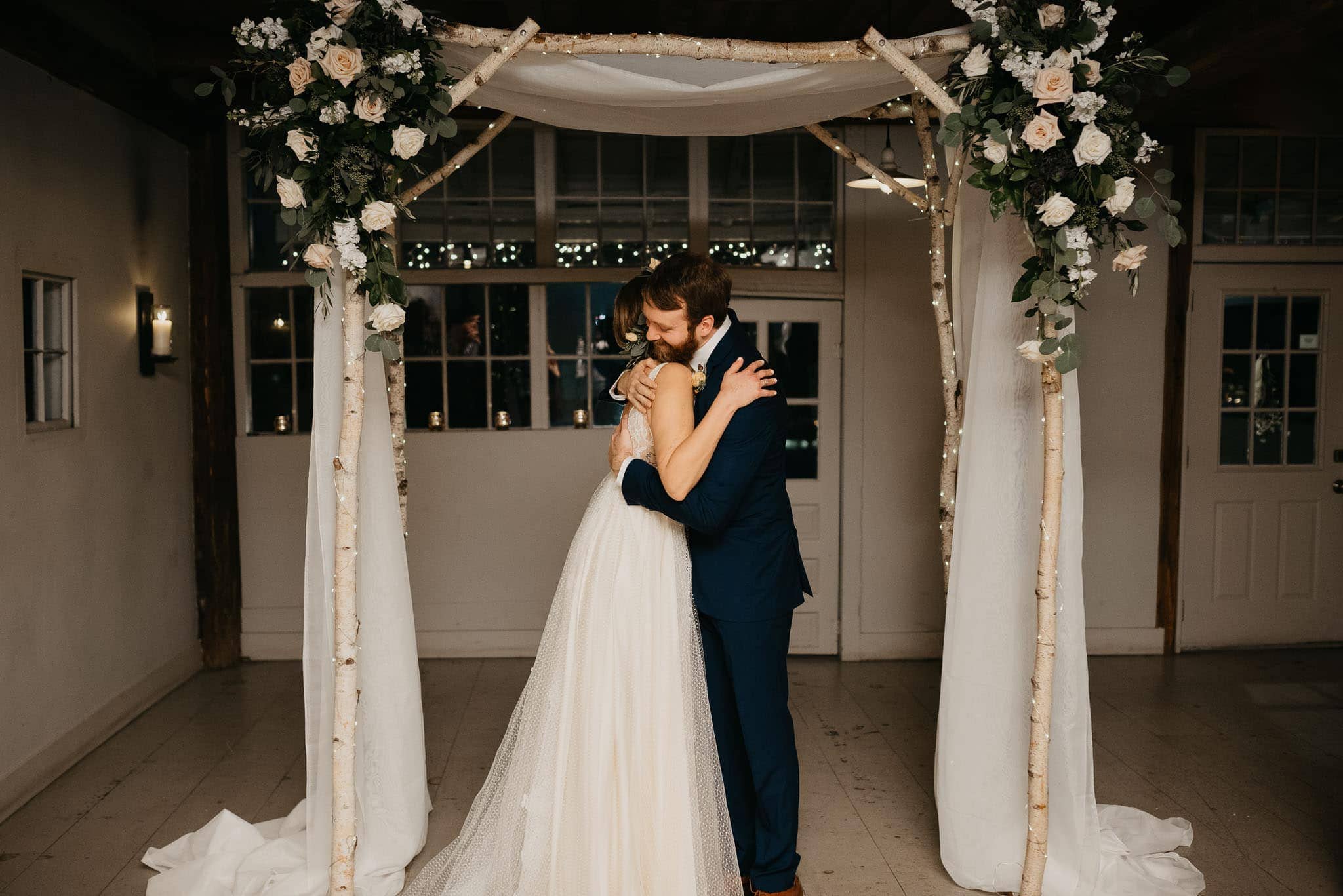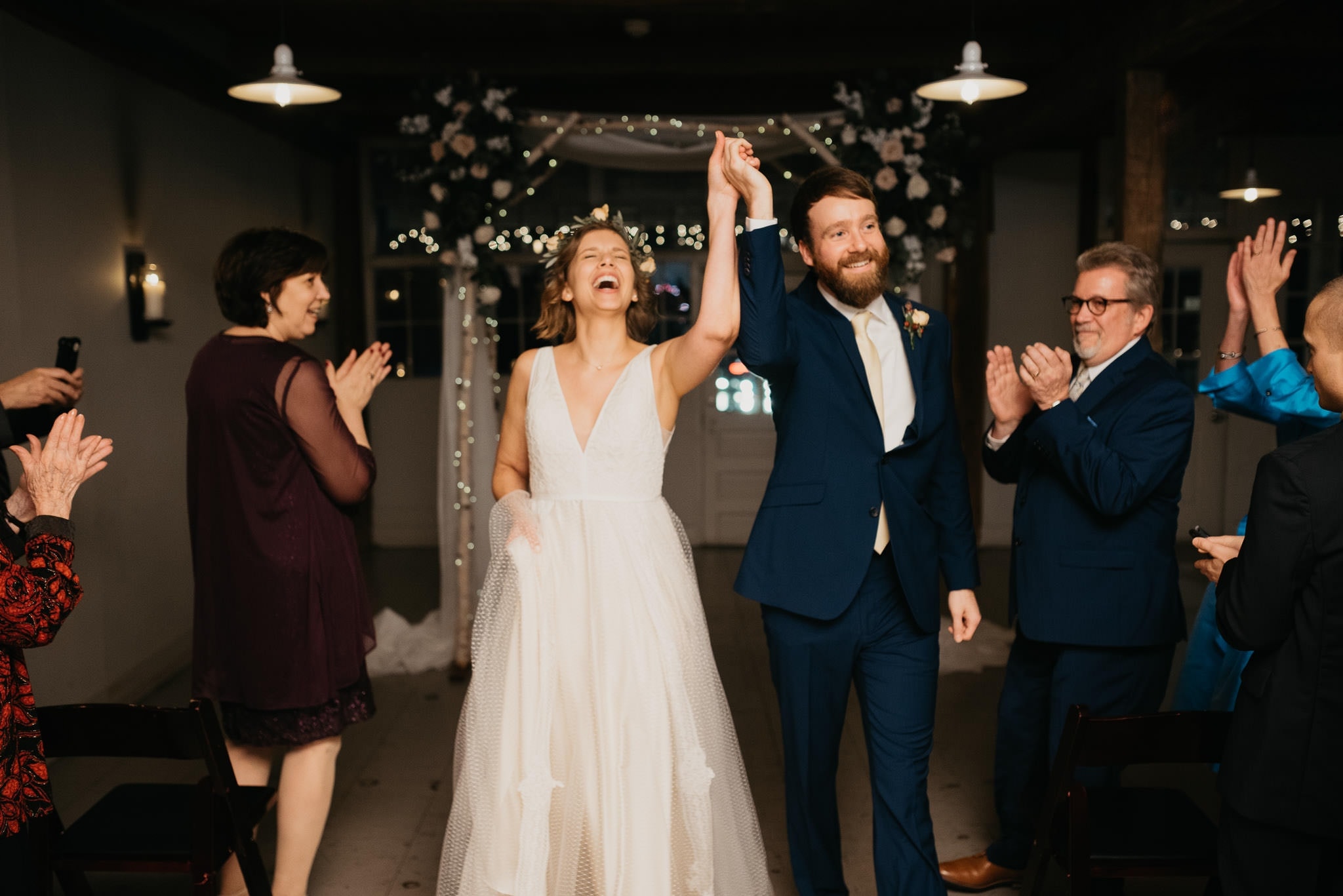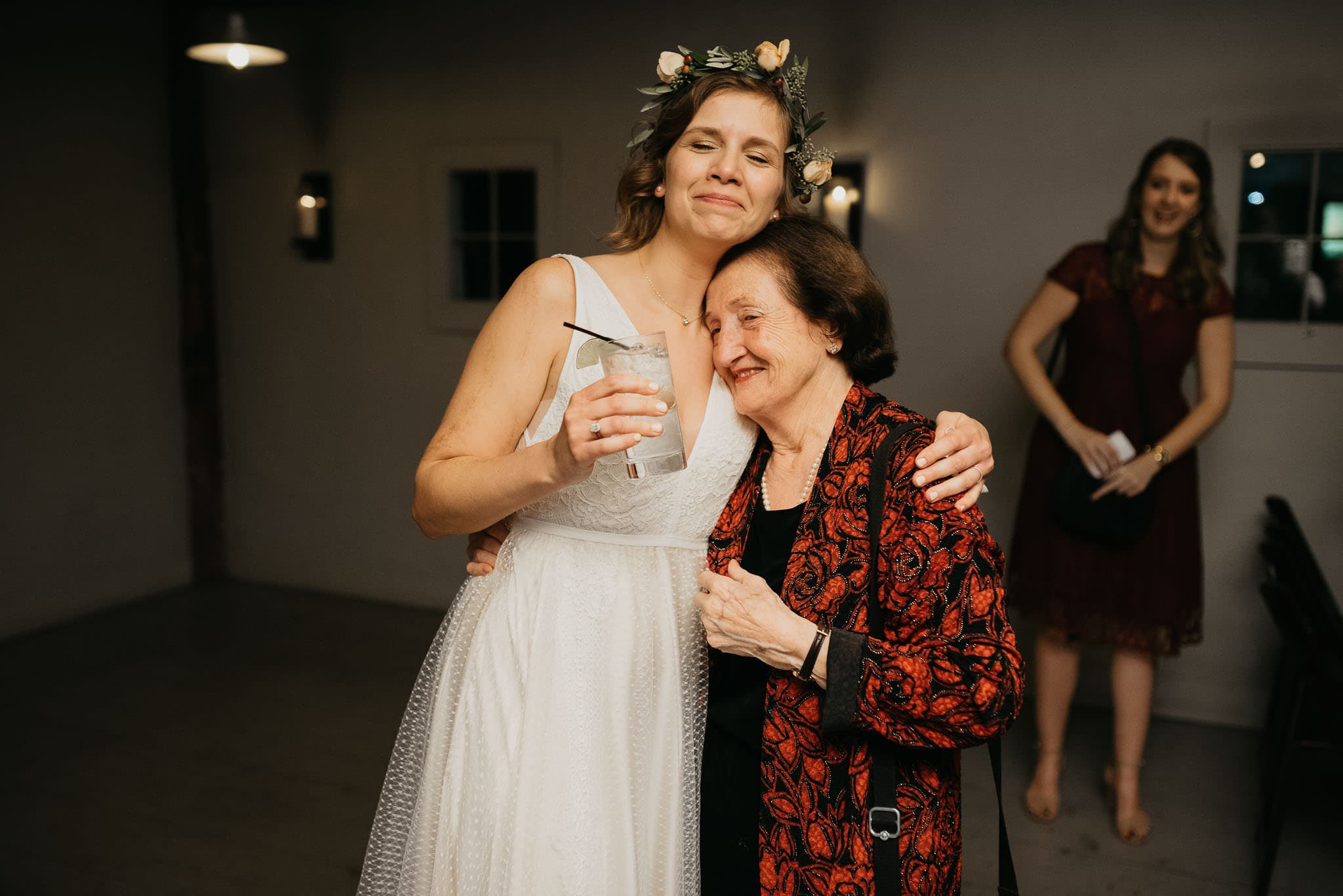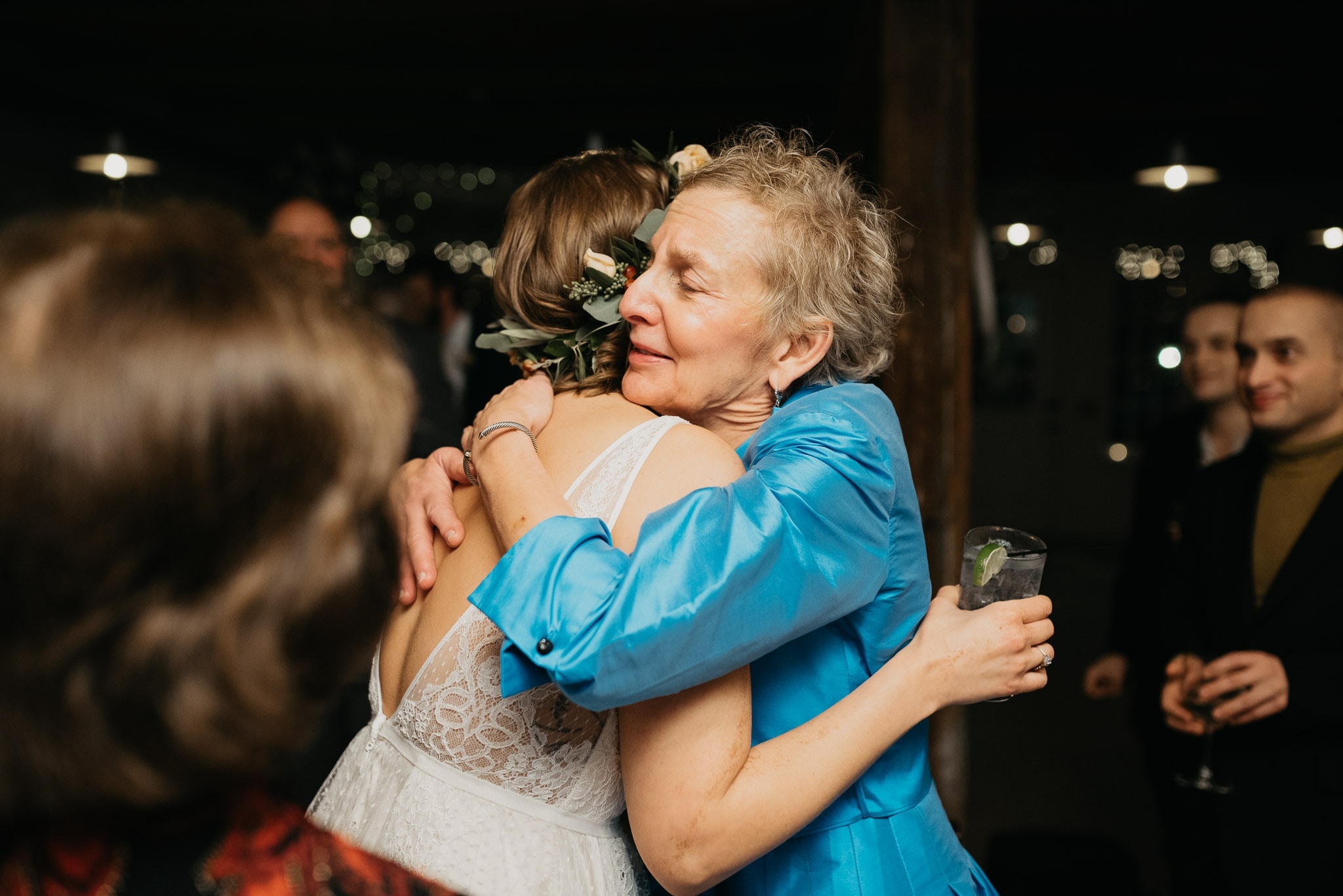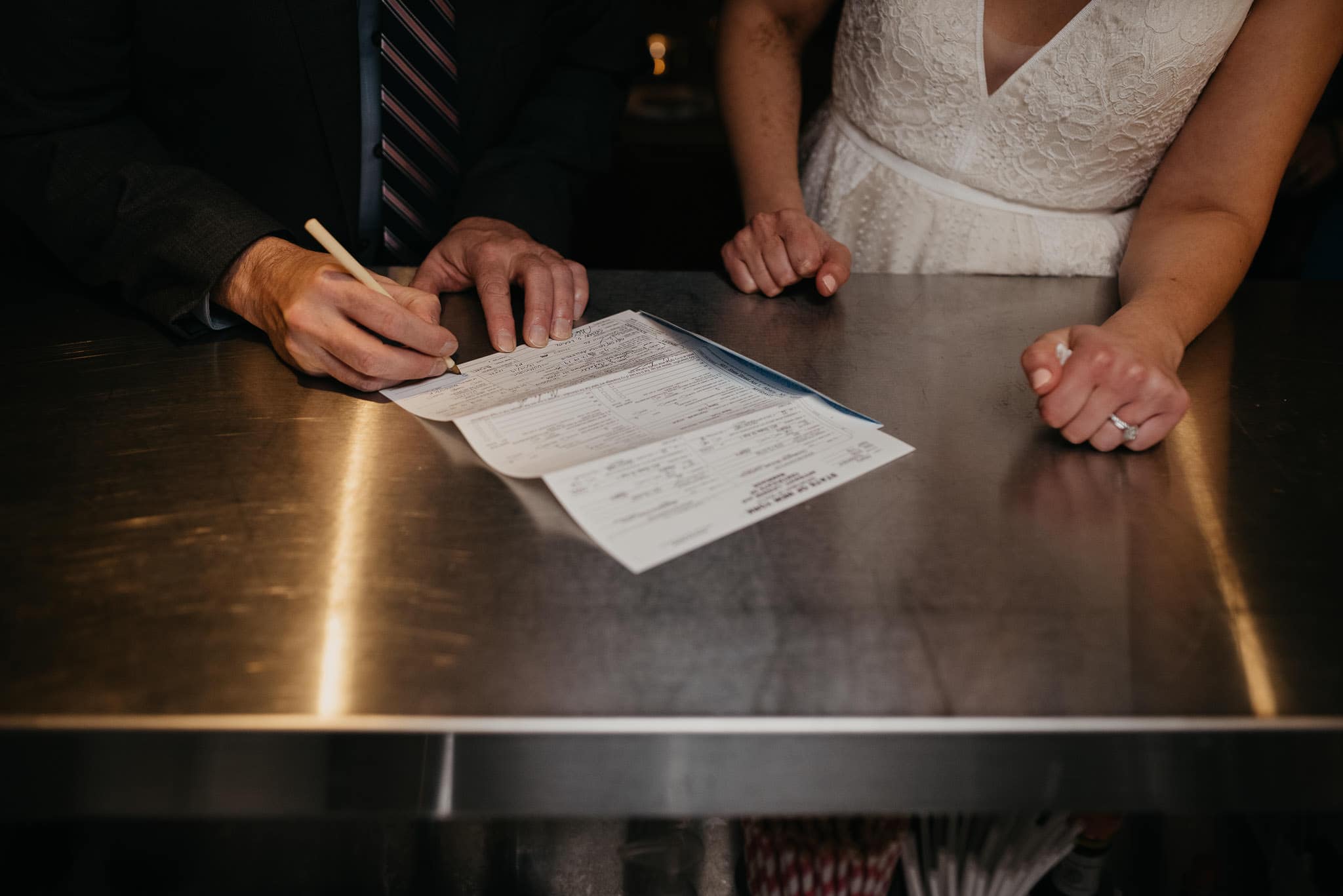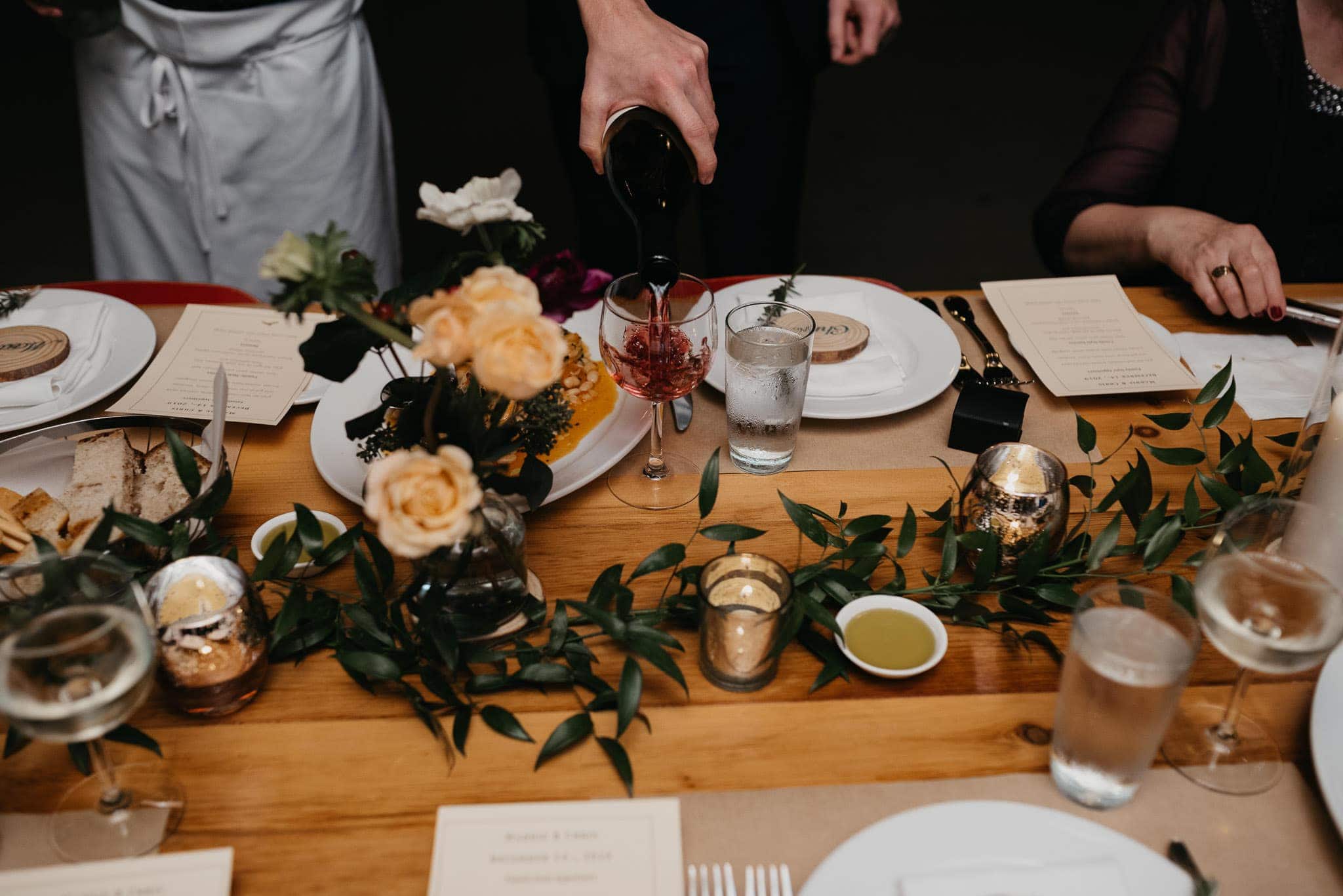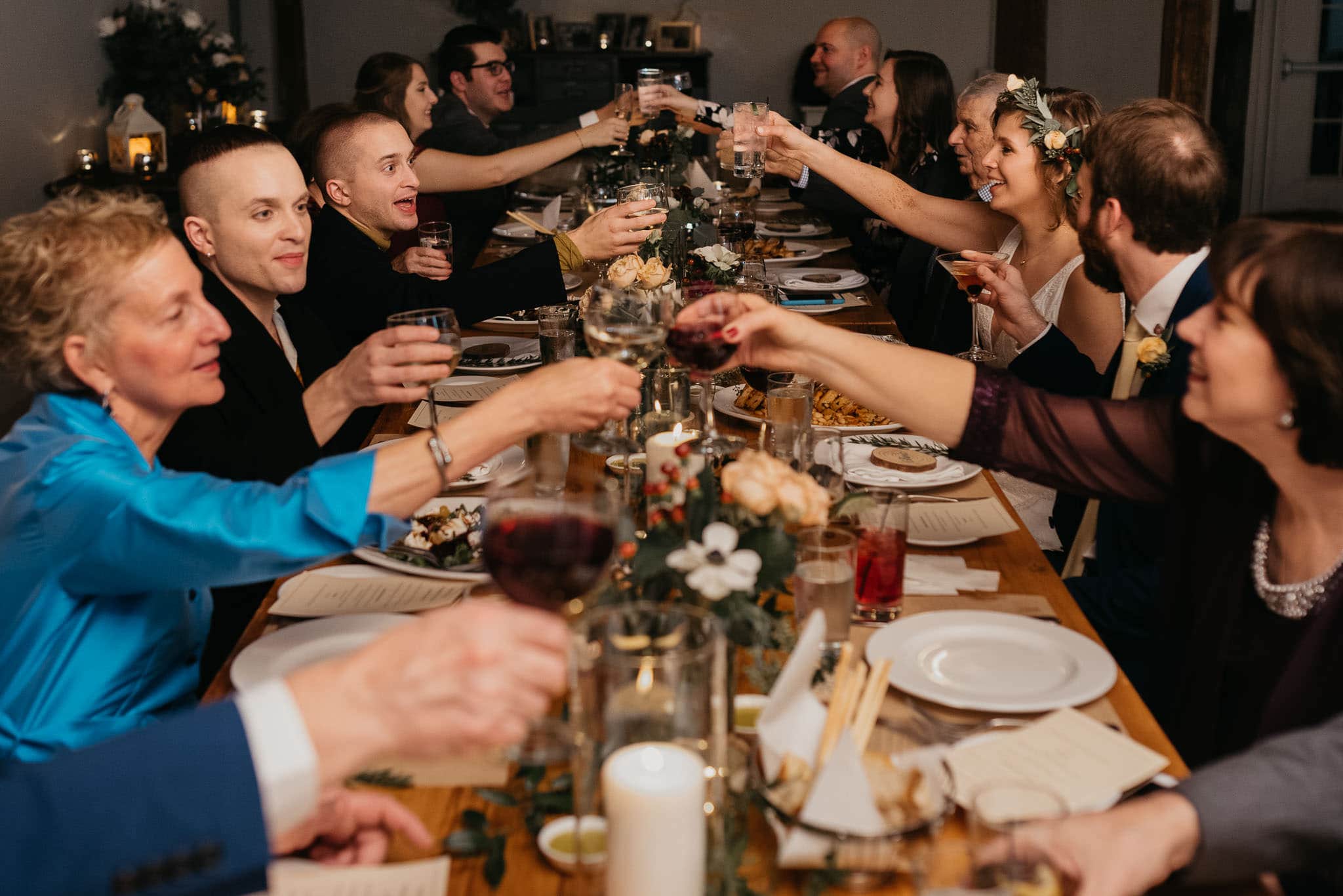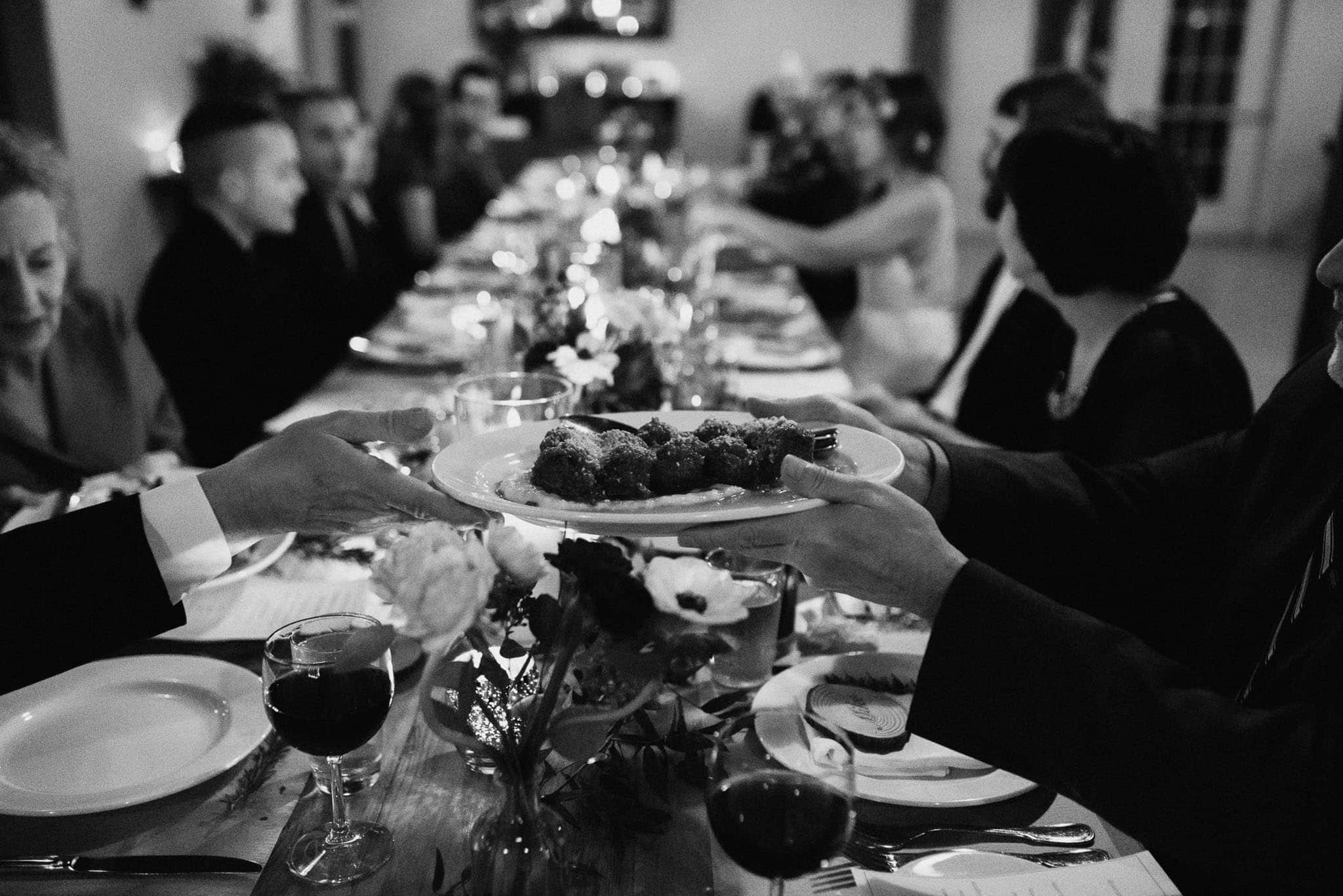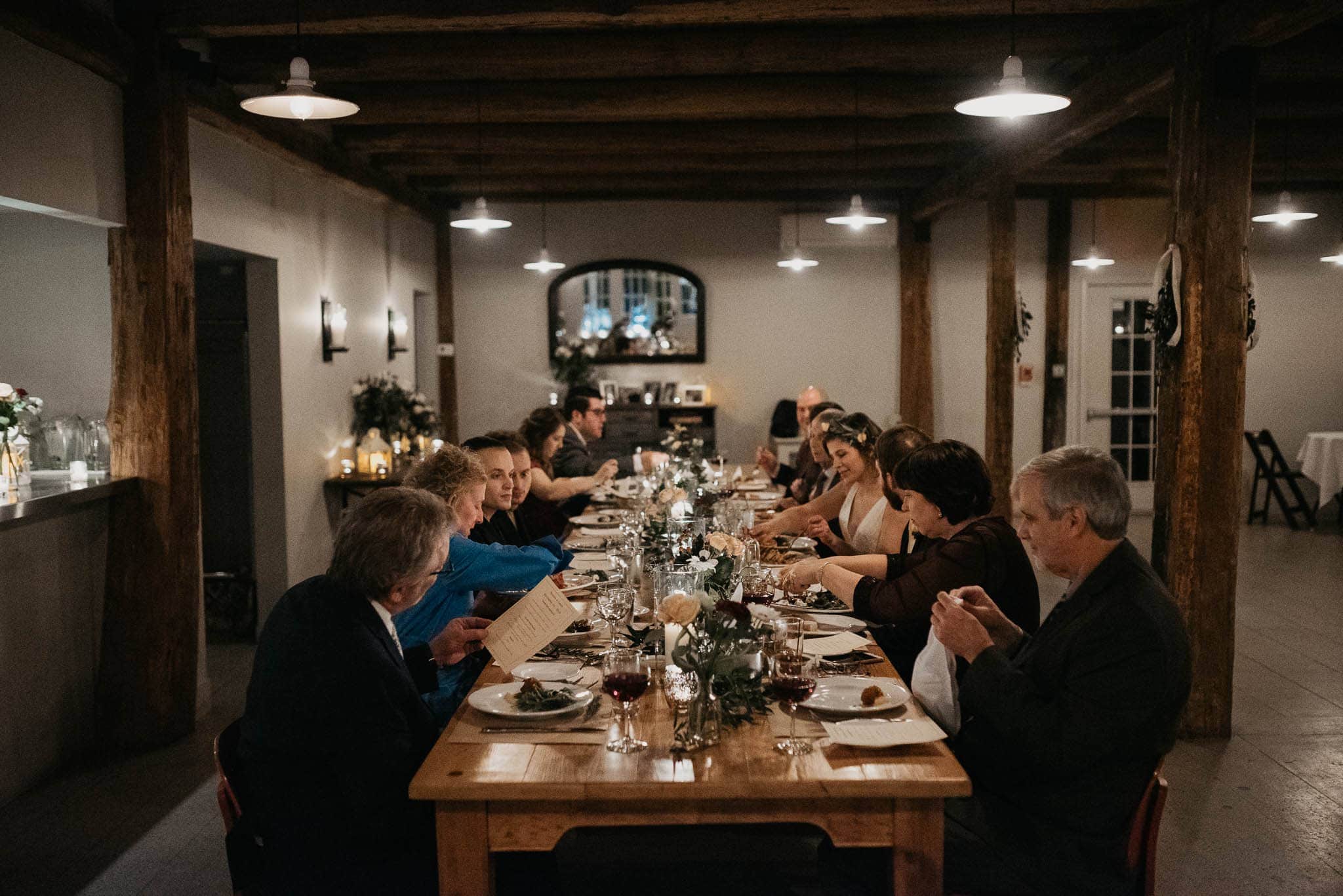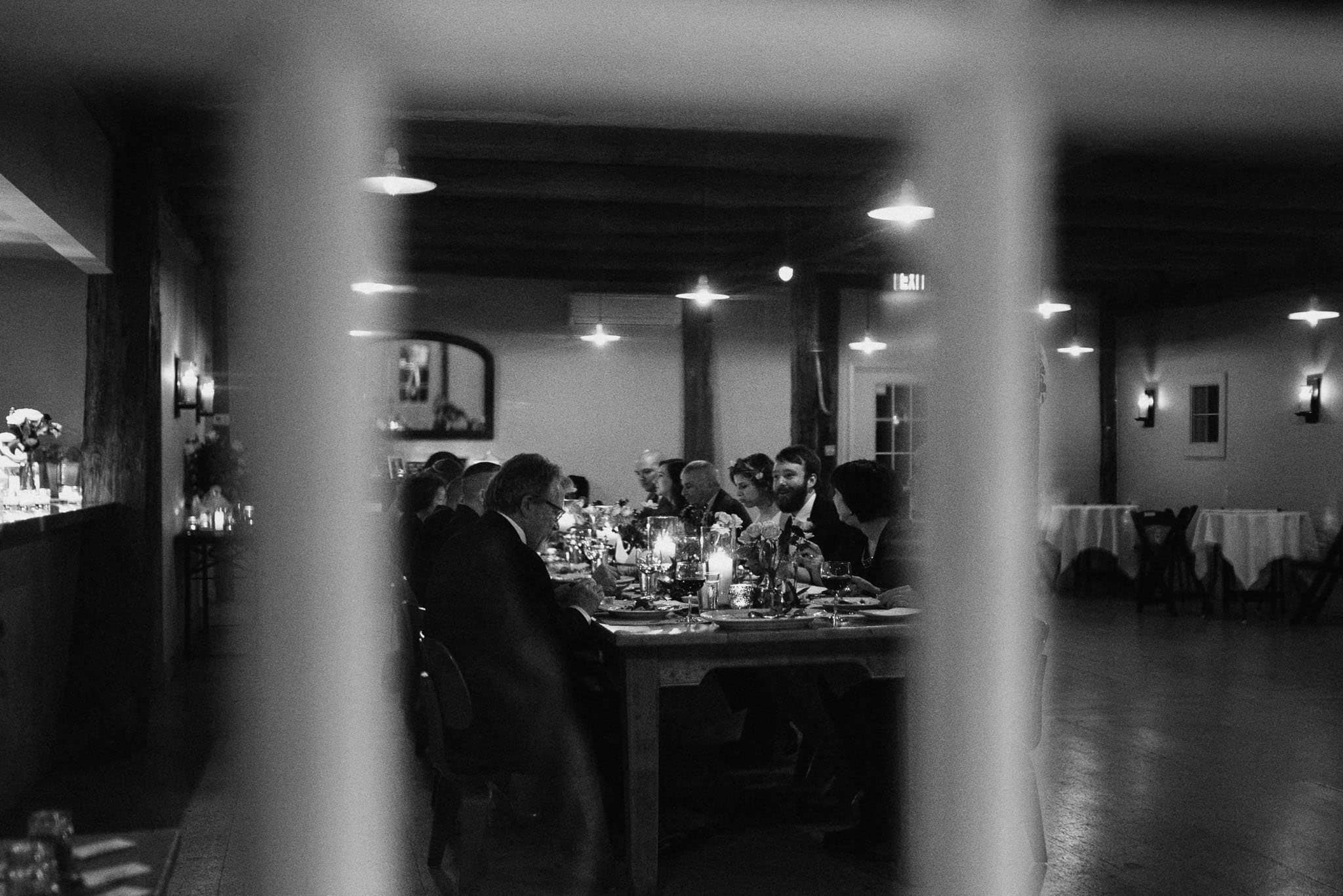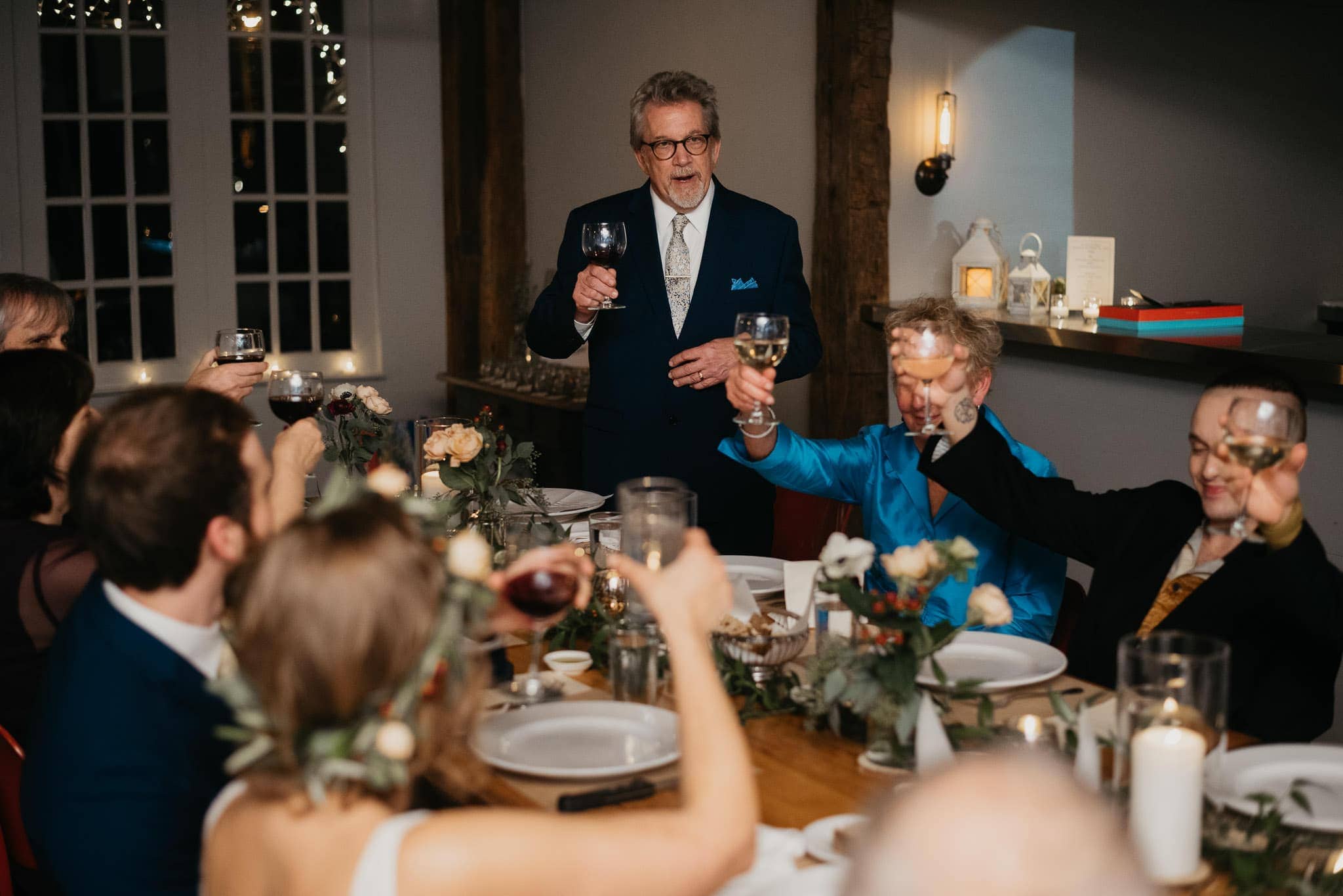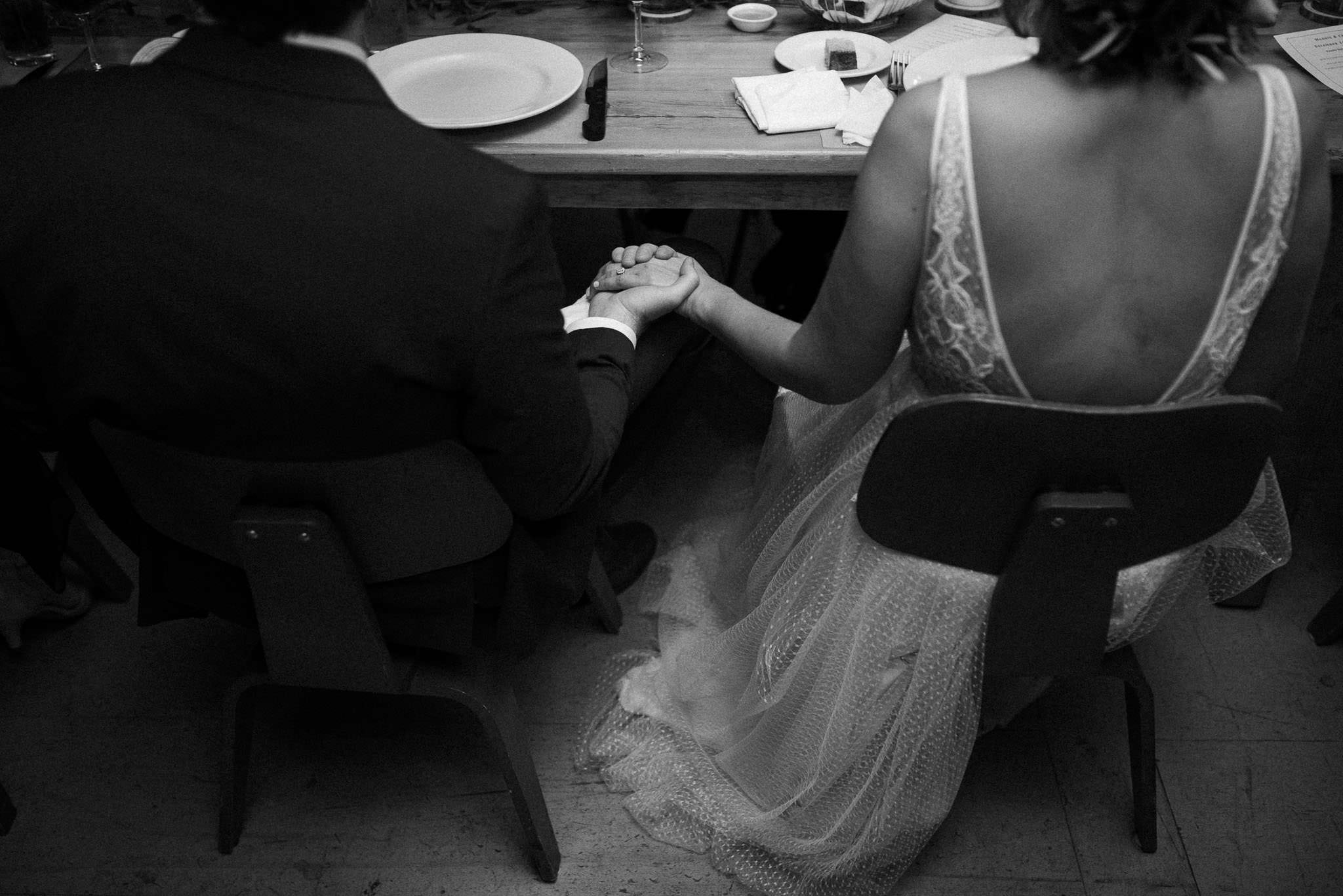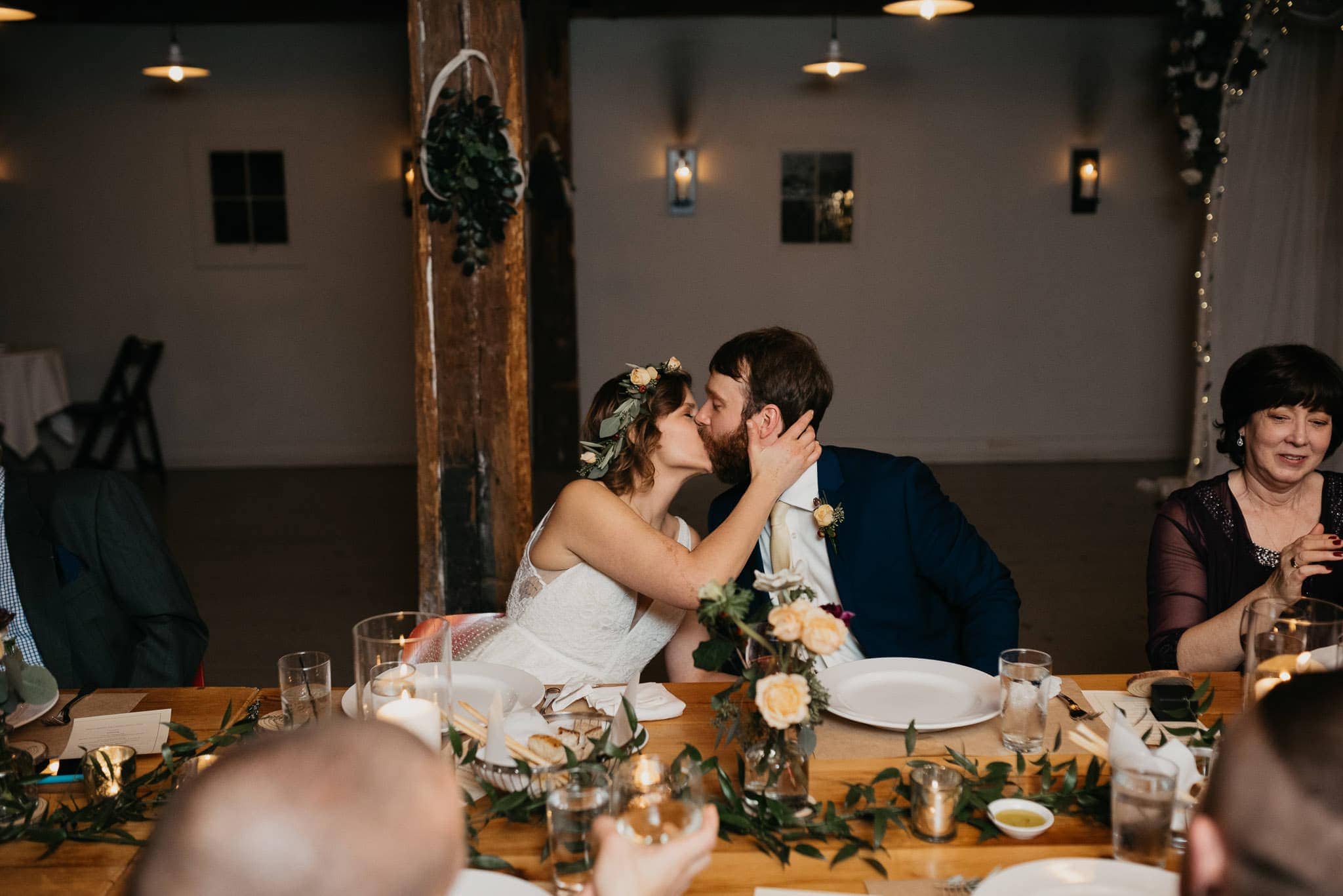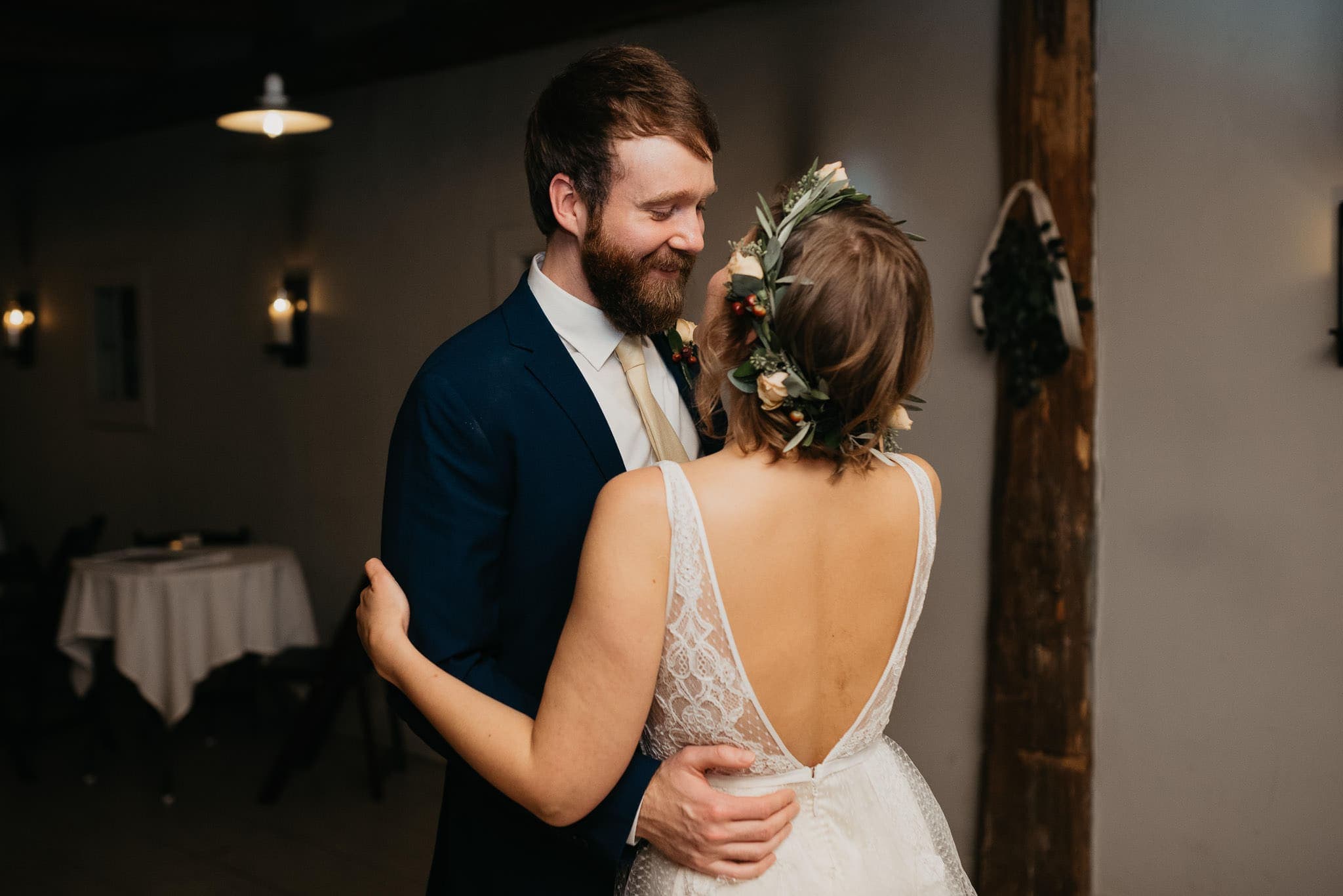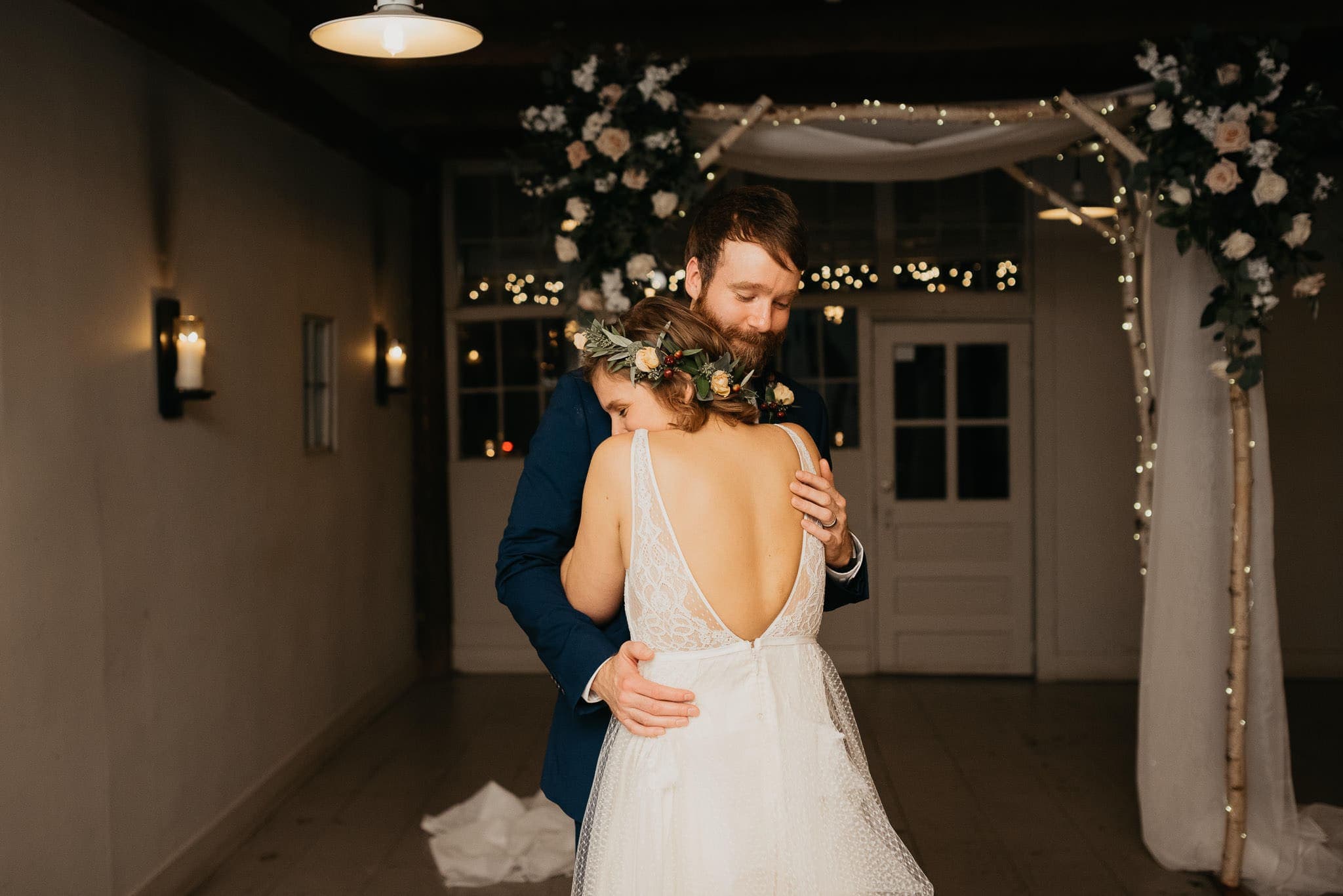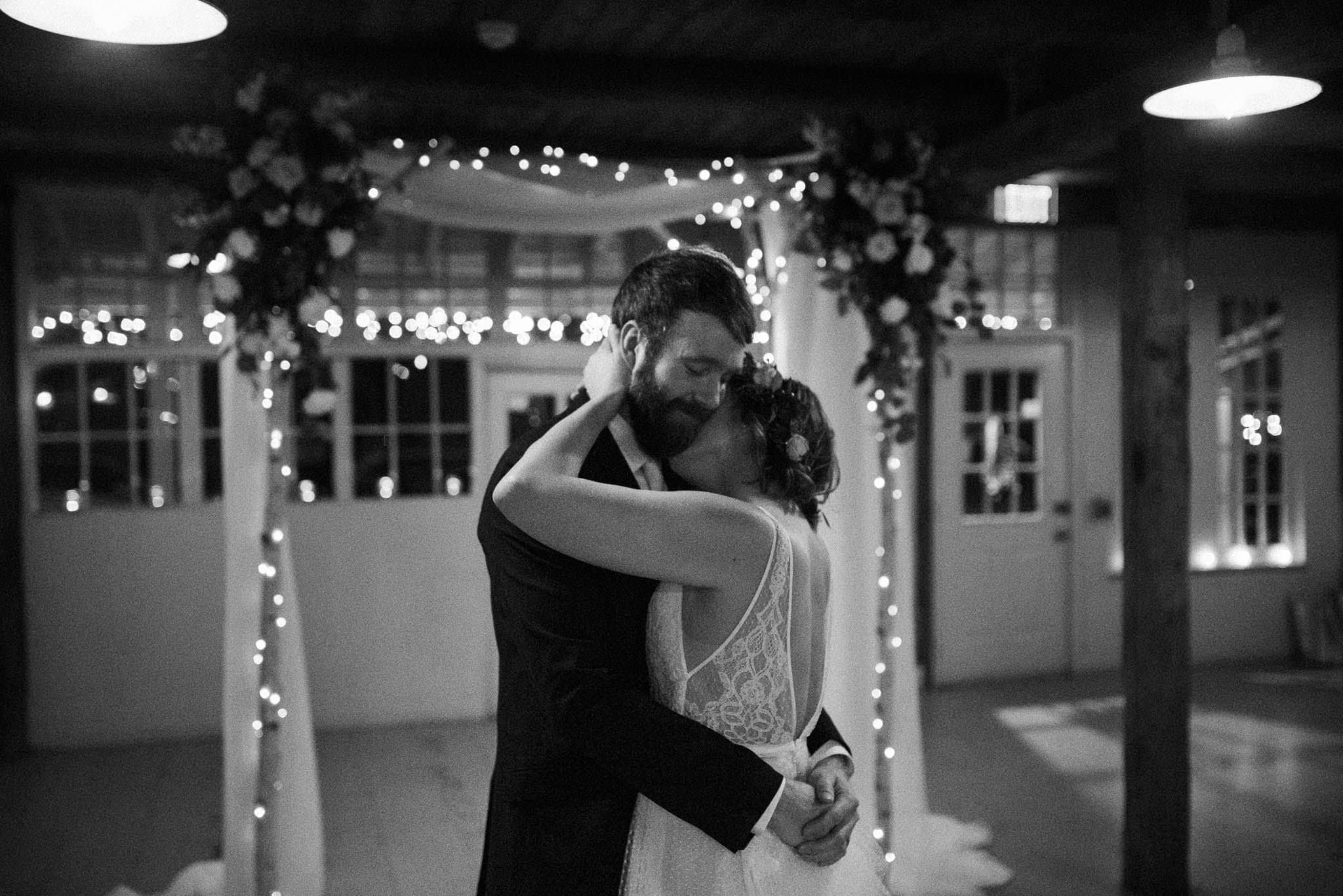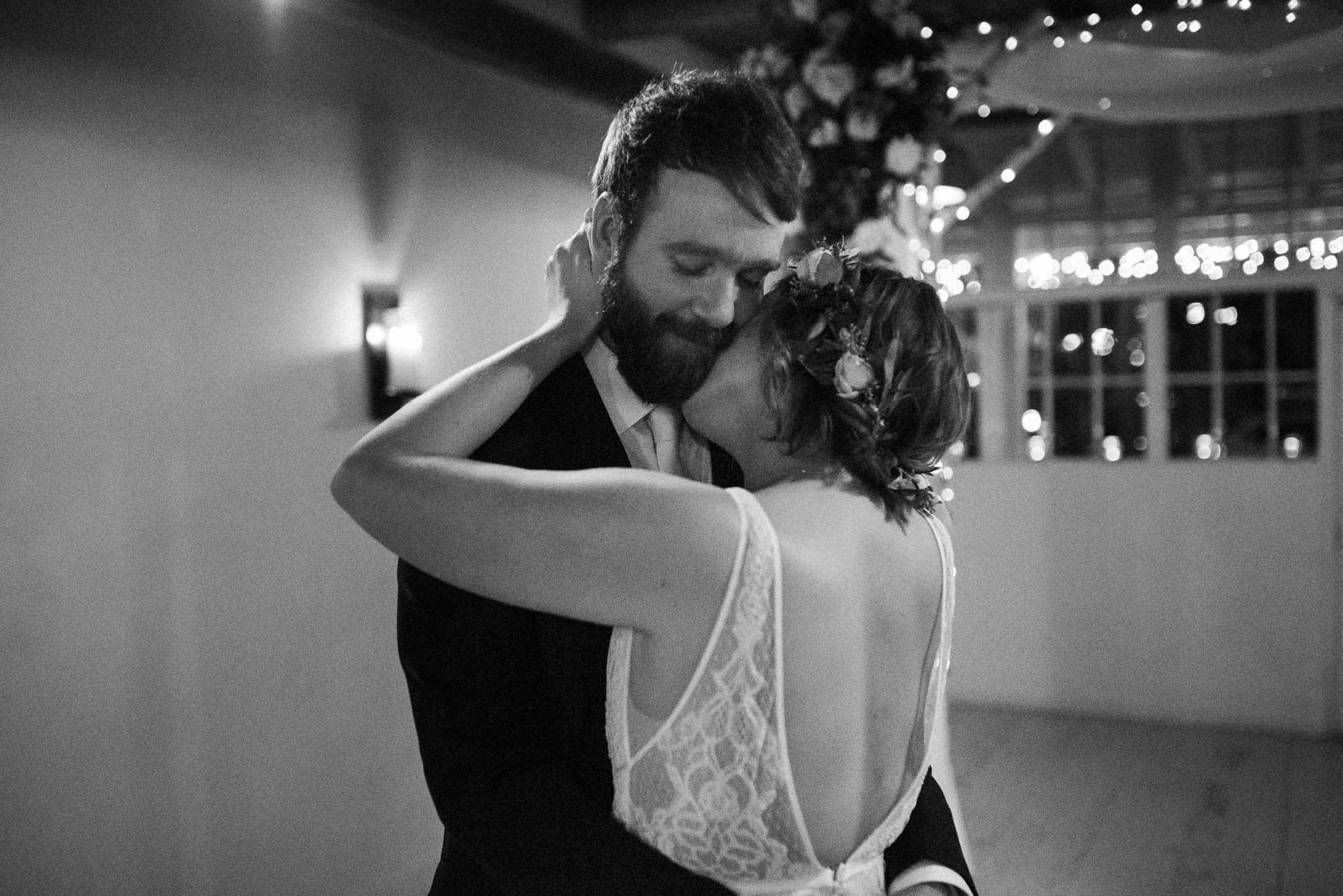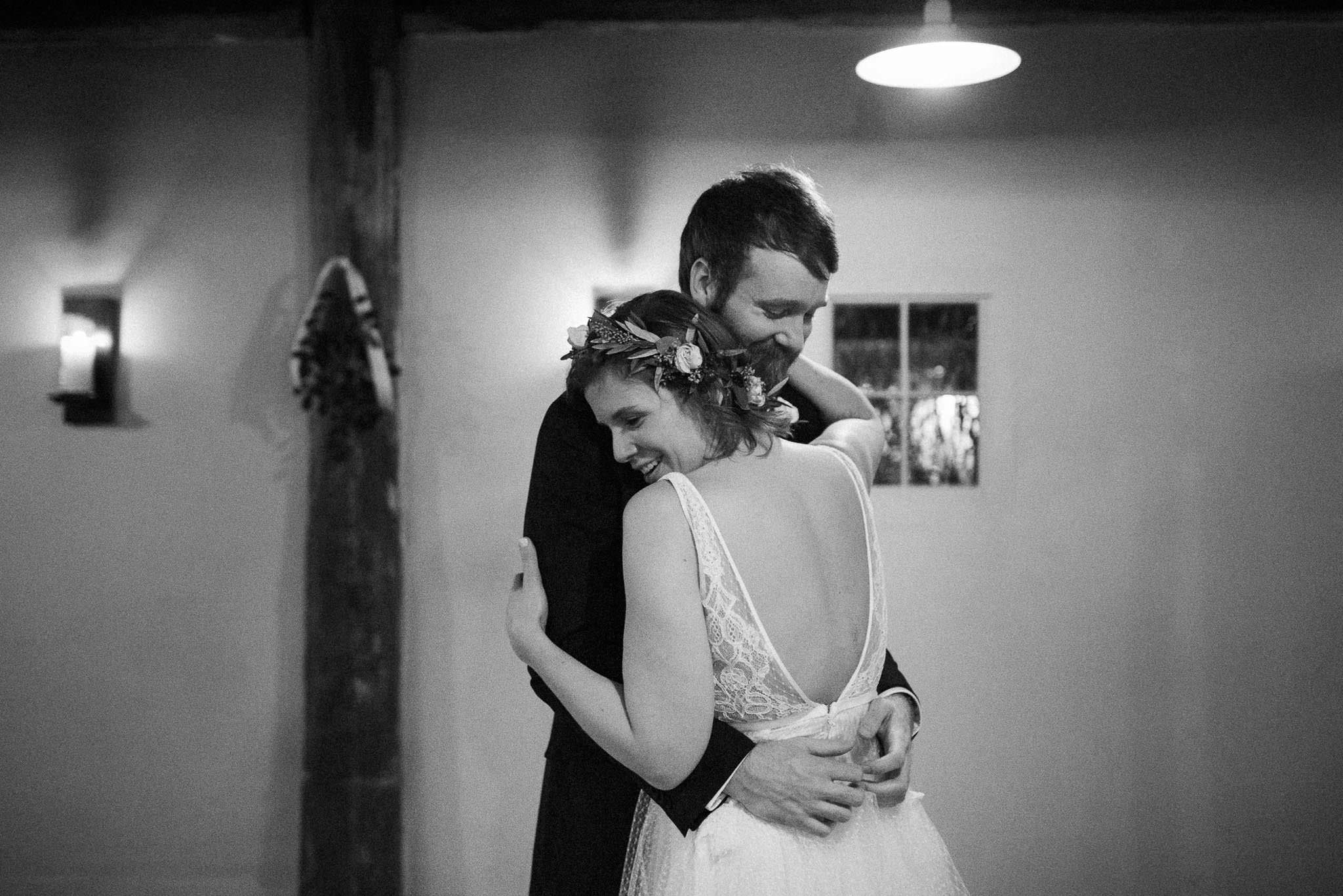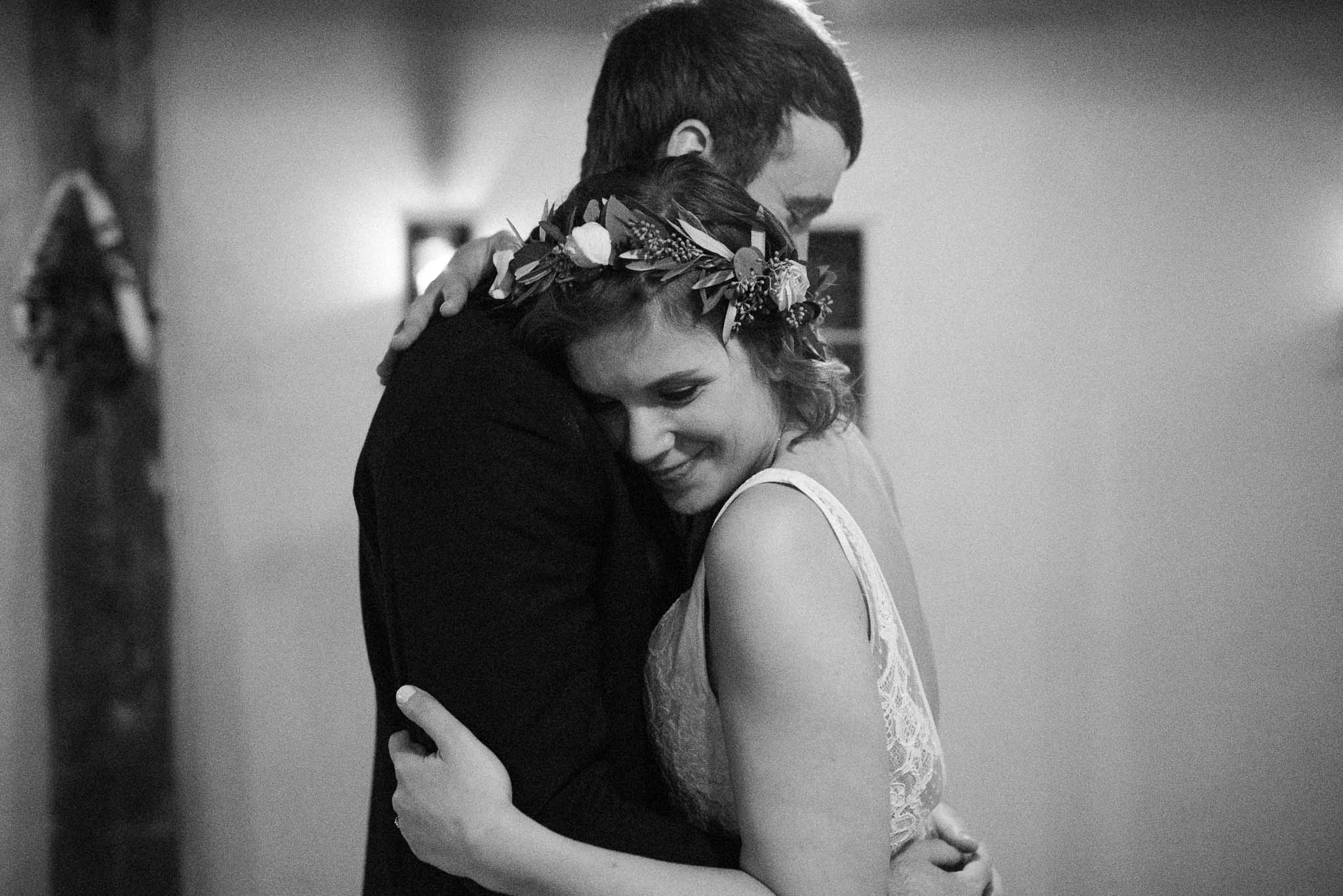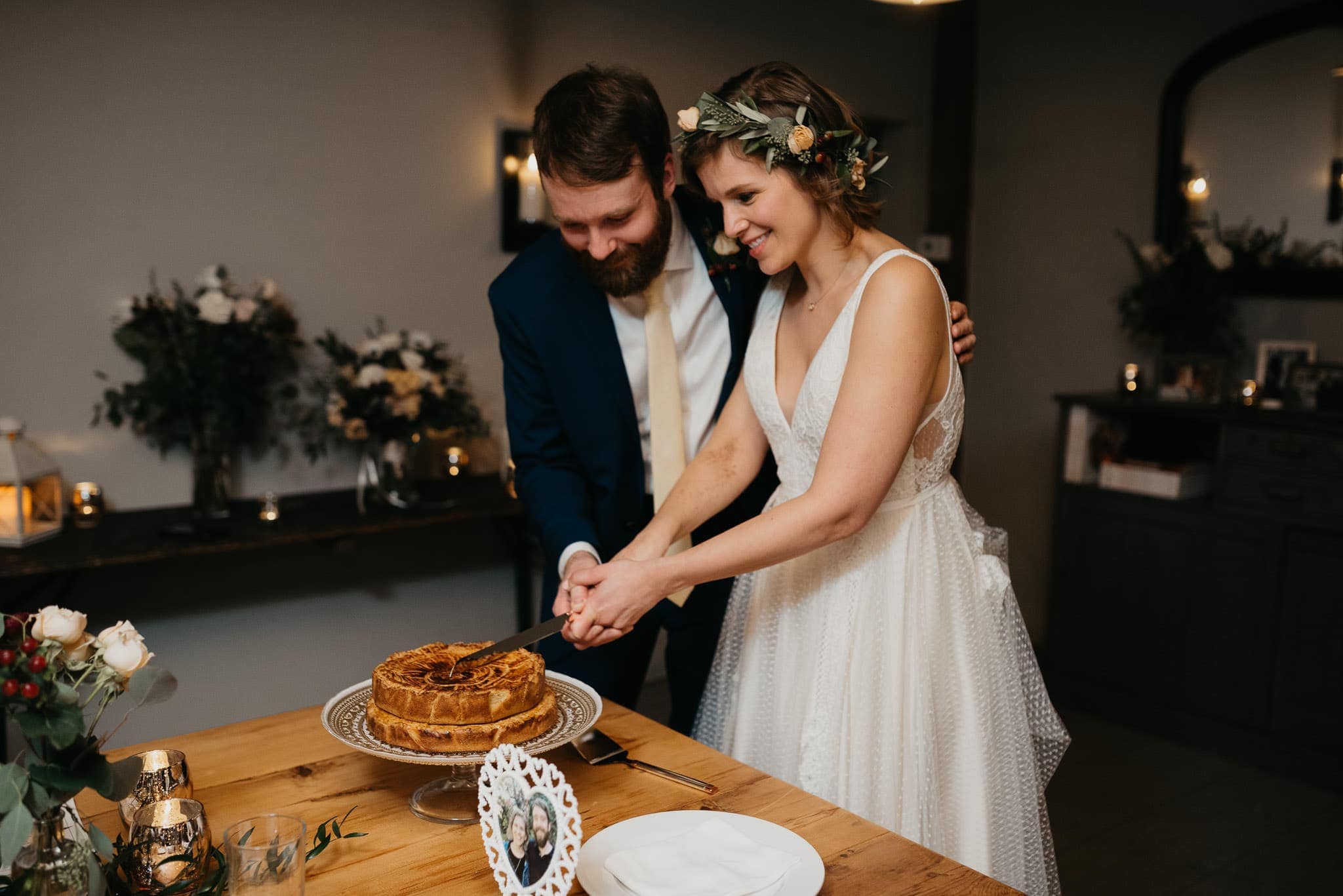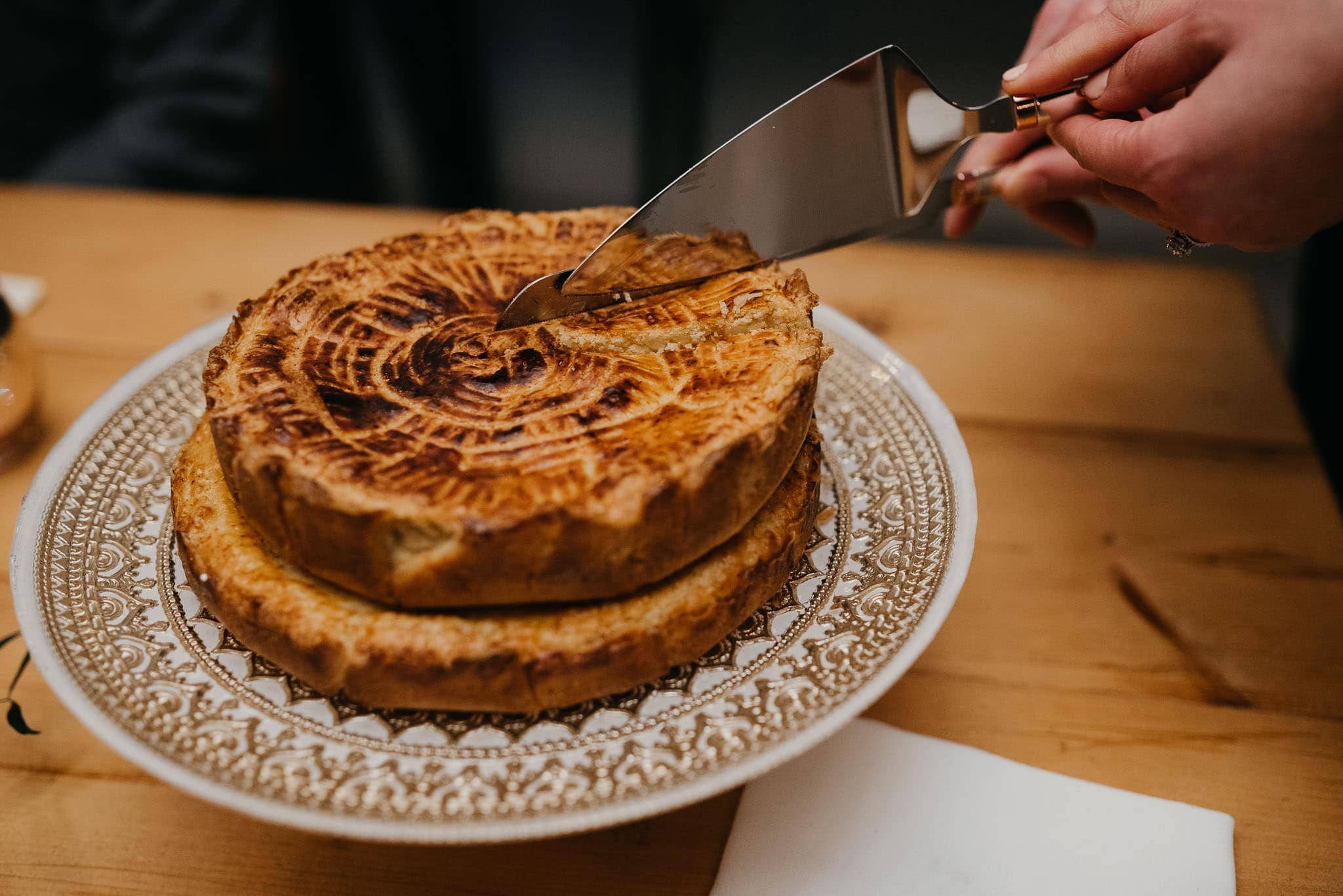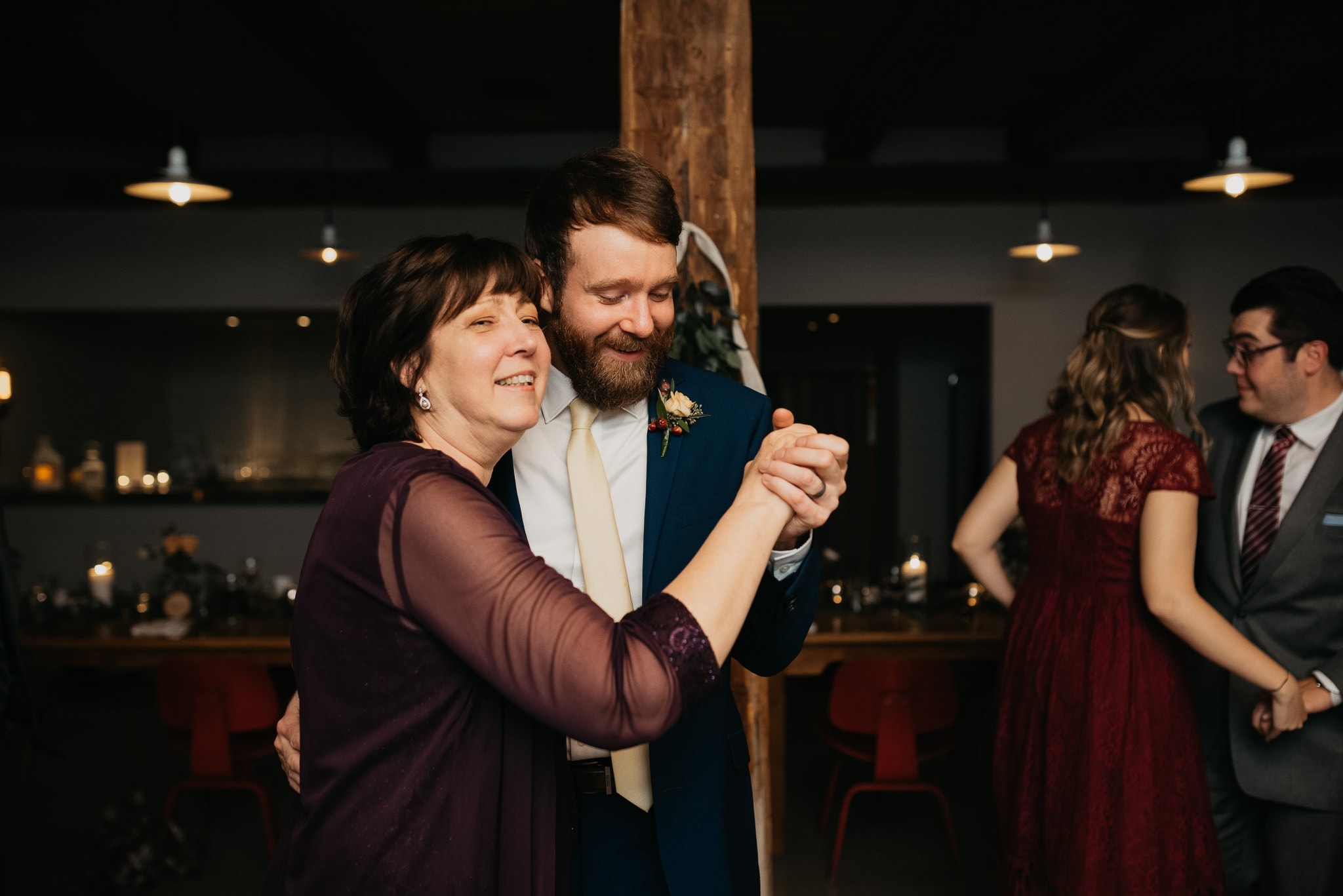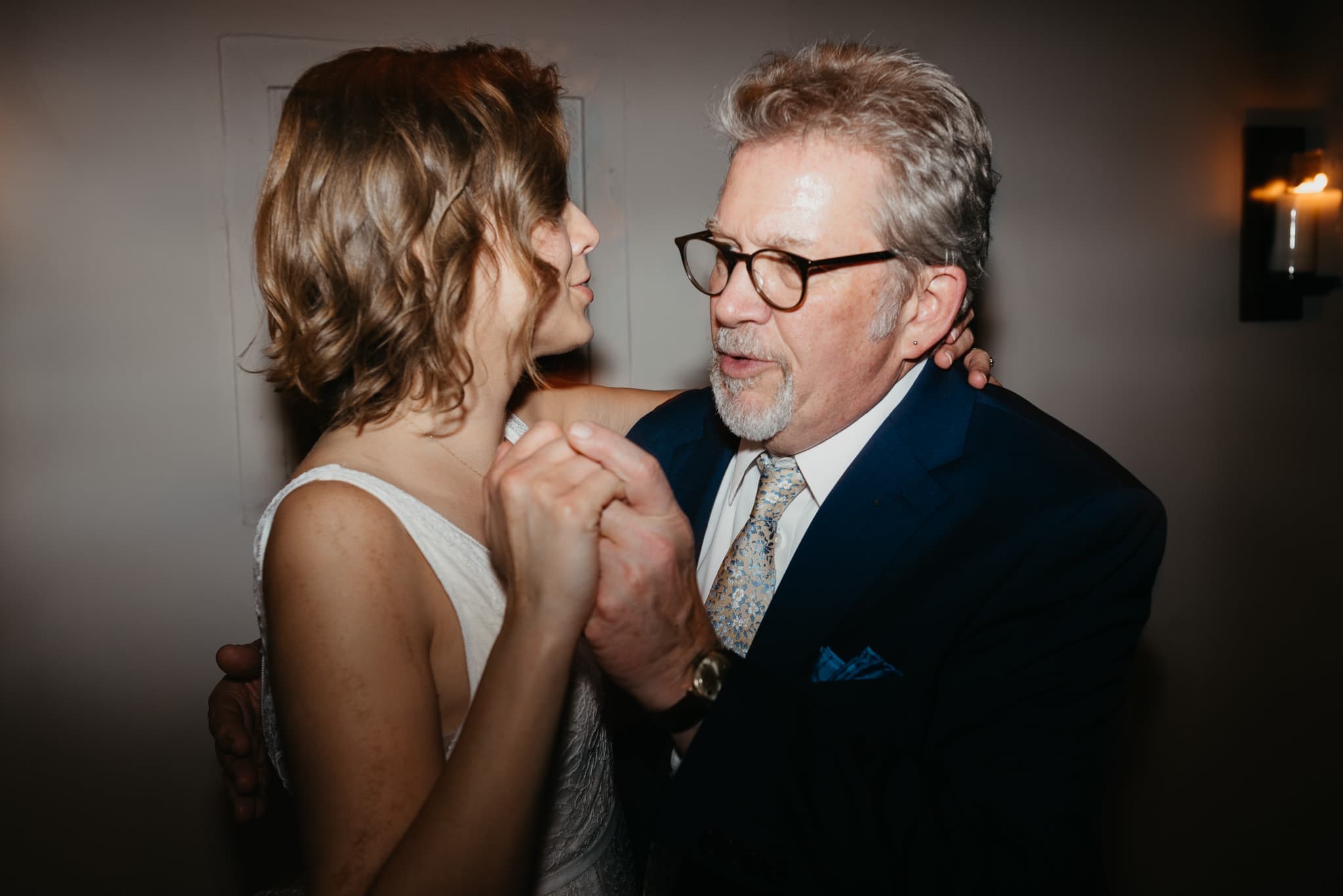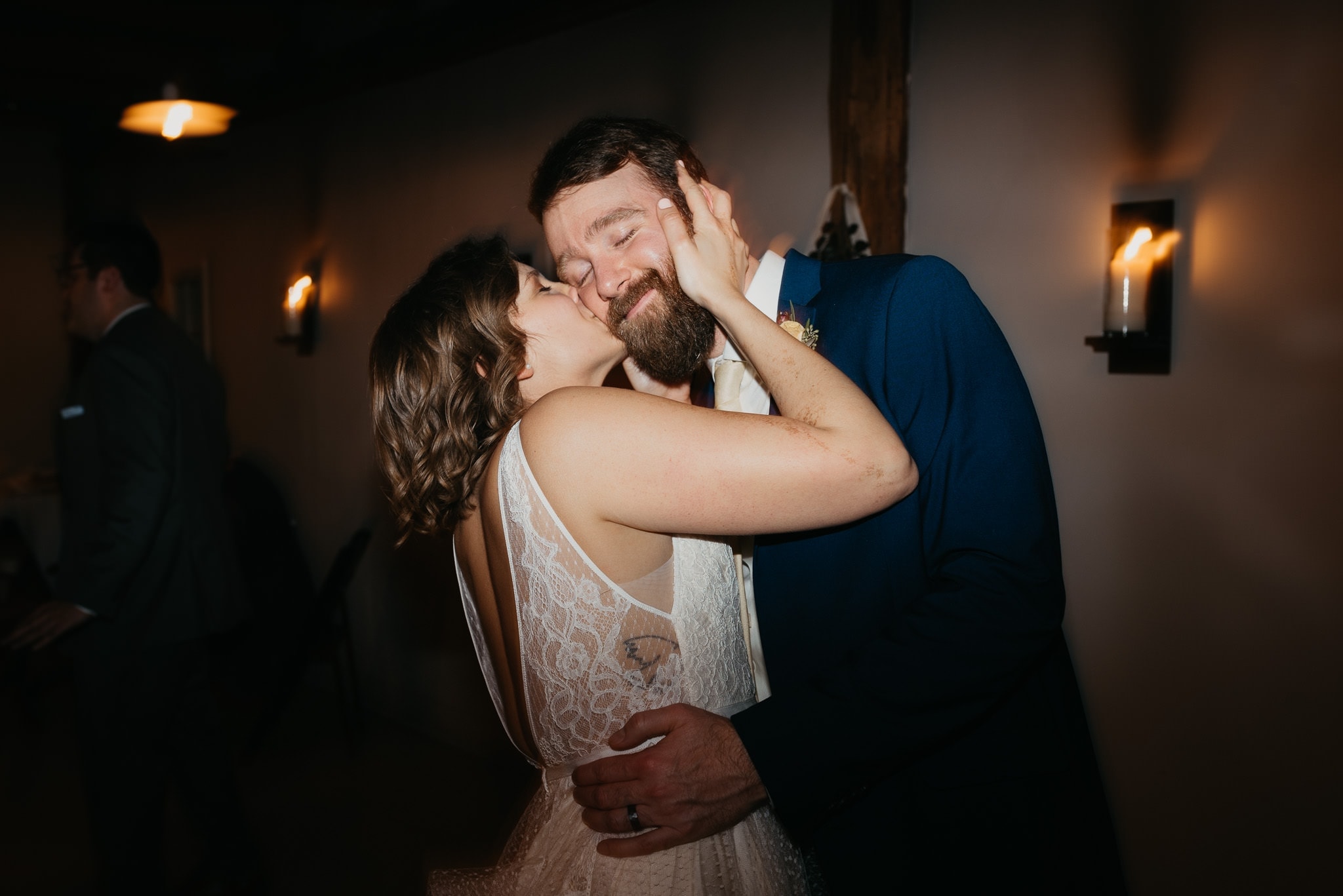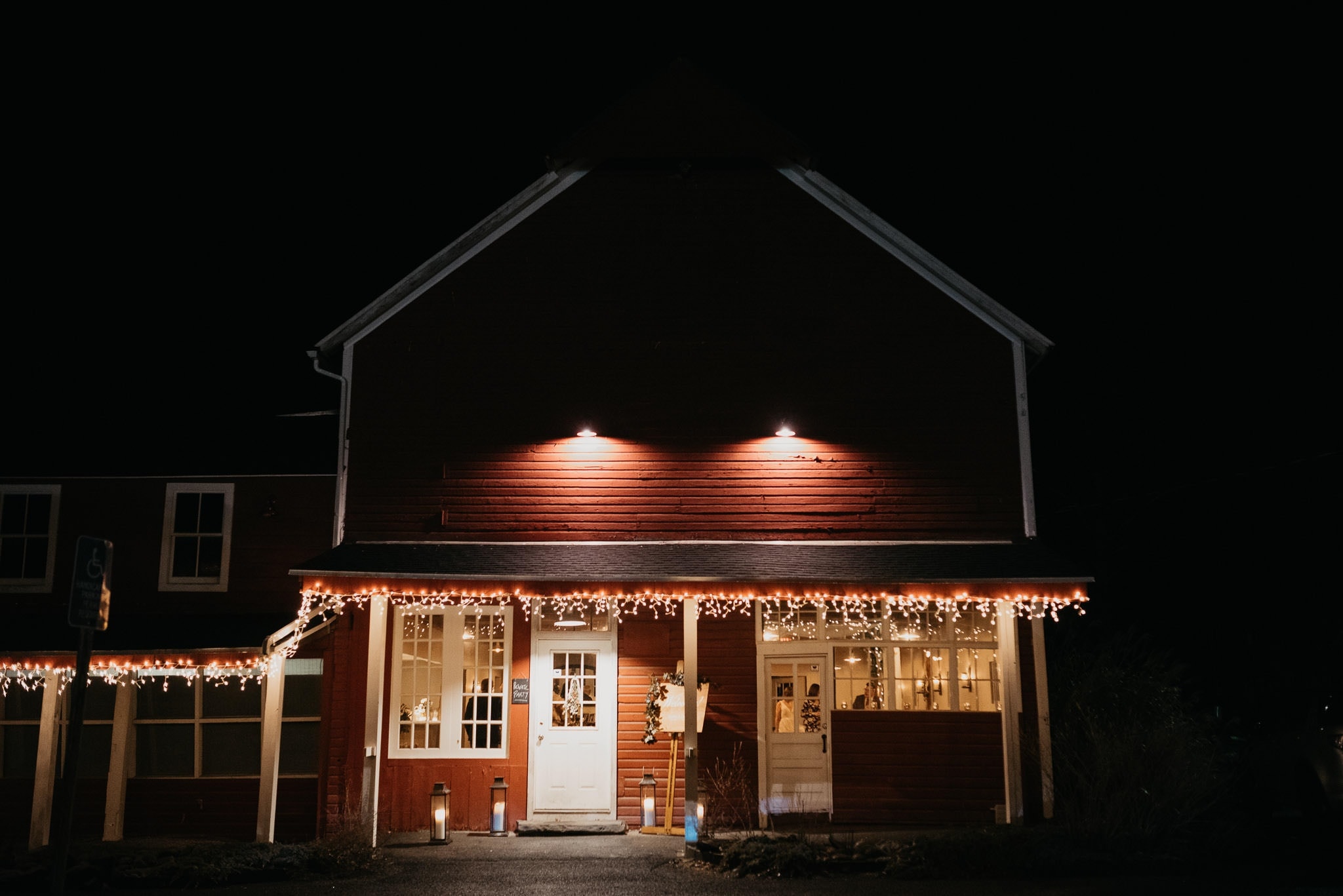 Thank you so much to everyone that helped make Maddie & Chris' Cucina Woodstock wedding so perfect, and to all the family members who graciously stepped in and helped wherever they could! To Cucina Woodstock for the wonderful setting and the hospitality. To Katie Rodriguez of The Alchemists Salon & Aopothecary for the hair styling, and to Jarita's Florist for the beautiful florals! To see more of my small weddings, head to my elopements section.